Private Thai Cooking Class, Hands-on Cooking of Authentic Thai Food
料理教室

タイ, Bangkok
---
メニュー
Tom Yum Goong (Spicy Shrimp Soup)
Som Tum (Spicy Green Papaya Salad)
Tom Kha Kai (Chicken in Coconut Soup)
Pad Thai (Thai style Fried Noodles)
Pad Krapow Moo (Fried Basil and Pork)
Gaeng Keow Wan Kai (Green Chicken Curry)
and many more
Fun, easy and hands on Thai cooking class and dinning experience for small private groups of 1 to 6 people.
You can freely choose 4 Thai dishes from our menu that you wish to cook and eat.
You can choose whether to start of directly with the food preparation and cooking or if you wish to also include a visit to an authentic Thai fresh food market first.
By default the startup time is 9am, but if you prefer a different time that can be changed on request.
The experience includes:
- Pickup at Bearing BTS station.
- Fresh food market visit. (Optional)
- Hands-on food preparation in relaxed and informal home style kitchen.
- Dine on the amazing Thai dishes you have just made.
- Drop-off at Bearing BTS station.
Estimated experience time is 3 to 4 hours and price includes pick-up/drop-off at Bearing BTS station, all ingredients, drinks/refreshments, wi-fi access and recipes for cooked dishes.
Upon booking we will contact you to confirm your wanted selection of Thai dishes and class start-up time.
---
ホストの方のご紹介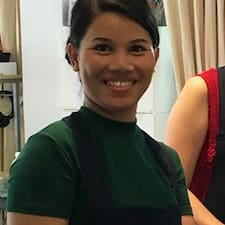 Mam
Sawatdee, welcome to a fun learning experience at MTC cooking school.
My name is Mam and i am happy to being able to share my lifelong experience and knowledge about Thai cooking, Thai food and Thai cooking traditions with you.
MTC cooking school is located in Bangna which is a prime area of Bangkok with rapid commercial and industrial growth that have a lot to offer visitors. You can go shopping at some of Asia's largest shopping malls like Mega Bangna and Seacon Square, swim and enjoy water slides at Pororo AquaPark, see amazing temples or visit the Bangkok International Trade & Exhibition Centre (BITEC).
---
料理体験の流れ
1. 現地の家庭に行く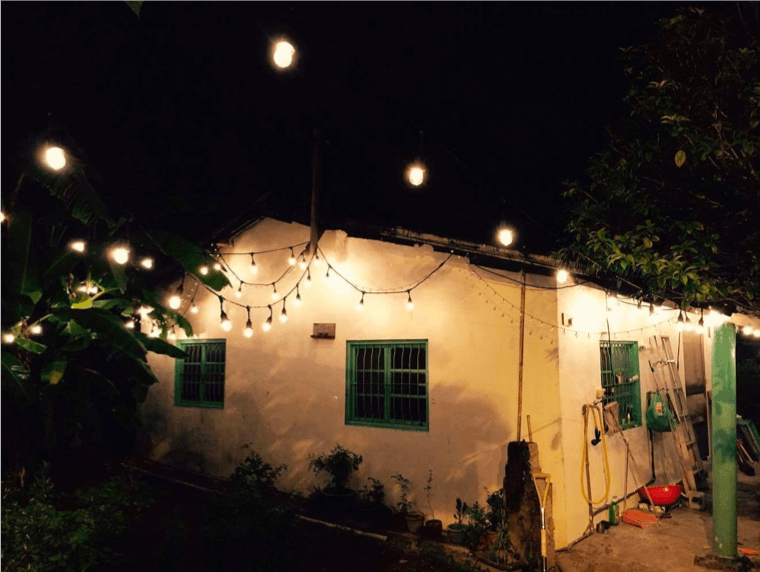 現地の料理ホストの家に行って、素敵なお家のなかに!
2. 一緒に作る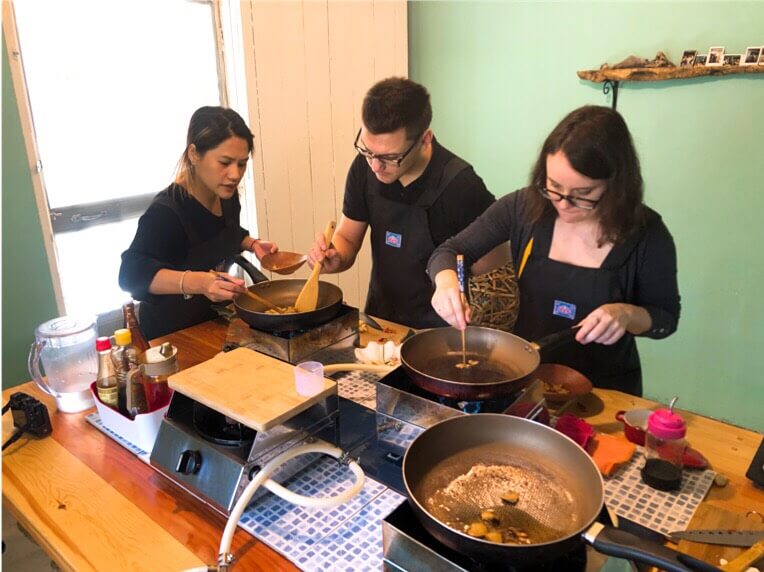 現地の料理ホストの家に行って、料理を一緒に作って学びましょう!作った料理はもちろん食べられます!
---
場所
最寄駅までの行き方
Siam BTS Stationから20分

無料でお迎え
ホストの方は無料で最寄駅までお迎えにきてくれます!
詳しい所在地はご予約後にお知らせします。