Indulge in Authentic Thai Flavors and Serene Organic Farm
料理教室

タイ, Chiang Mai ★★★★★(3)
---
メニュー
Monday & Thursday
• Appetizer: Deep Fried Spring Roll
• Soup (Select 1): Hot and Sour Soup or Coconut Soup
• Stir Fry (Select1): Stir-Fried Chicken with Holy
• Basil or Stir-Fried Chicken with Cashew Nut
• Curry (Select1): Green Curry, Red Curry or Kao Soi Curry
• Dessert: Thai Red Rubies in Coconut Milk
• Special Menu (Select 1): Thai Milk Tea or Thai Lemon Tea
• Extra Menu: Papaya Salad
Tuesday & Friday
• Appetizer: Thai Traditional Spring Roll
• Soup (Select 1): Hot and Sour Soup or Coconut Soup
• Stir Fry (Select1): Thai Stir-Fried Rice Noodle (Pad Thai)
• Curry (Select1): Green Curry, Red Curry or Kao Soi Curry
• Dessert: Banana in Coconut Milk
• Special Menu (Select 1): Thai Milk Tea or Thai Lemon Tea
• Extra Menu: Papaya Salad
Wednesday & Saturday
• Appetizer: Fresh Spring Roll
• Soup (Select 1): Hot and Sour Soup or Coconut Soup
• Stir Fry (Select1): Thai Stir-Fried Rice Noodle (Pad Thai)
• Curry (Select1): Green Curry, Red Curry or Kao Soi Curry
• Dessert: Mango Sticky Rice
• Special Menu (Select 1): Thai Milk Tea or Thai Lemon Tea
• Extra Menu: Papaya Salad
Sunday
• Appetizer: Deep Fried Spring Roll
• Soup (Select 1): Hot and Sour Soup or Coconut Soup
• Stir Fry (Select1): Thai Stir-Fried Rice Noodle (Pad Thai)
• Curry (Select1): Green Curry, Red Curry or Kao Soi Curry
• Dessert: Mango Sticky Rice
• Special Menu (Select 1): Thai Milk Tea or Thai Lemon Tea
• Extra Menu: Papaya Salad
Learn how to make authentic Thai dishes with this fun, small-group cooking class in Chiang Mai, where you'll prepare classic dishes using ingredients from a local market. Choose between a half day class during the morning or the evening and cook three or four dishes, or go for the full day class to cook five dishes together with an extra two courses! Get picked up at your hotel within Chiang Mai, then meet up with the rest of your tour group and pick what you want to cook off the menu. You'll then visit a local market and buy the necessary ingredients, as well as a tour of an organic farm filled with fresh fruits and vegetables. Once you're done, you'll go to the classroom and prepare your individual cooking stations for the lesson. Follow the instructions of your professional English-speaking guide as you cook a variety of authentic Thai dishes such as Mango with Sticky Rice, Pad Thai, and Green Curry - you'll even get to make curry paste with your own two hands! Enjoy the fruits of your labor by sharing a meal with your group, where you'll talk and exchange stories as you sample each others' cooking, before you head back to your accommodation.
---
ホストの方のご紹介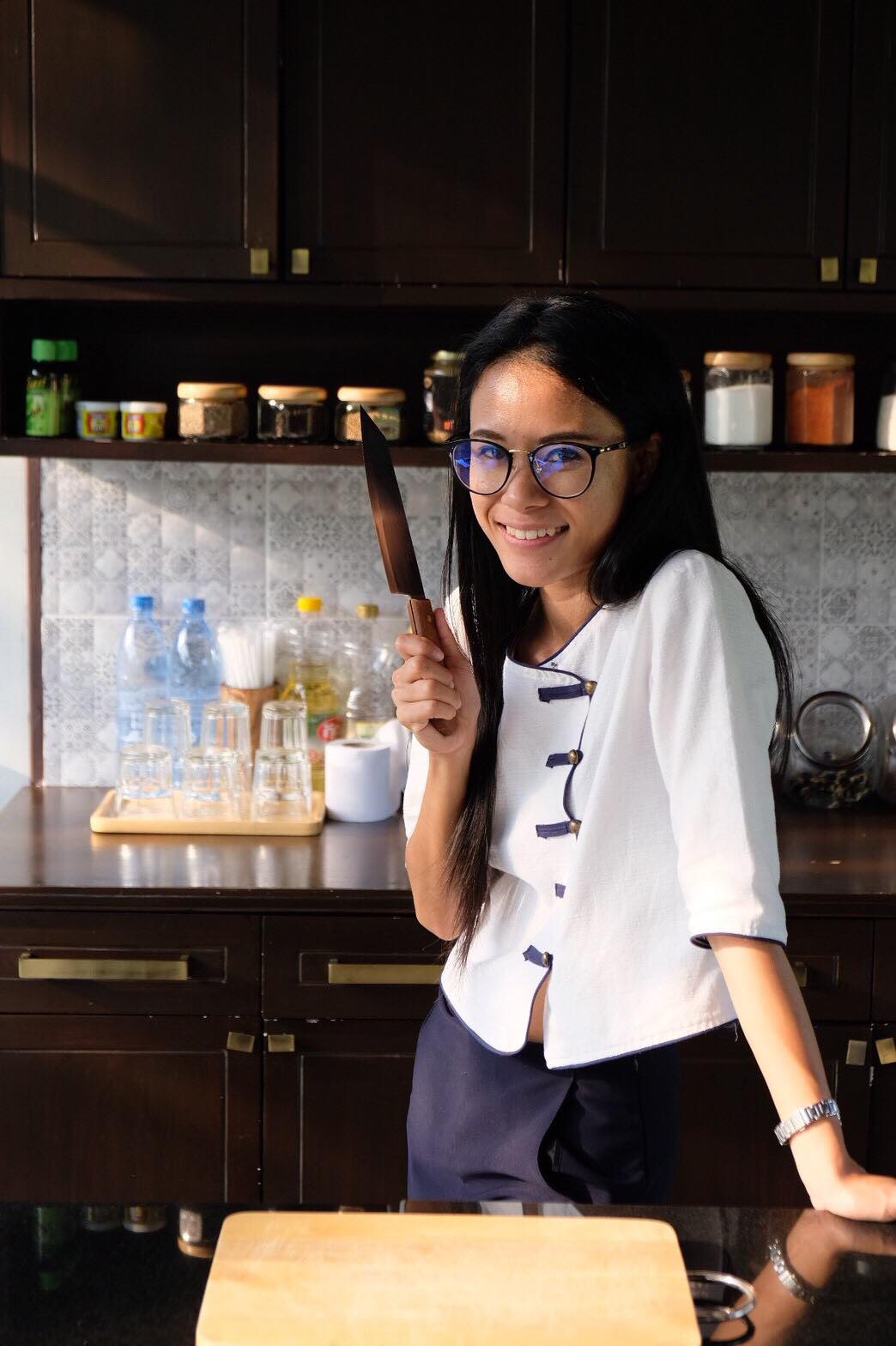 Ratchakorn
★★★★★ (3)
Hello. My name is Ratchakorn. You can call me Rachael. I have been interested in cooking since I was 12 years old. My grand mother love cooking Thai food very much. When I was young, I have a chance to help my grand mother to cook for my family. By doing this, when I graduate from the university, I talked to my friend to open Thai cooking school. I want to express our Thai culture by Thai food with using my grand mother as a role model. Therefore, my cooking school is Grandma's Home Cooking School where located in many ares of Longan yard.
---
レビュー

Lien,China
★ ★ ★ ★ ★
June 2019
I would recommend it to anyone. We had so much fun! The farm, which is well maintained all organic, was very interesting to see all the ingredients for the Thai food before cooking. The teacher was very funny and friendly. Pad Thai was the best ever cooked for me ...! In the end, we got a nice recipe book, I try to cook Thai food at home. It was a day I will never forget definitely the highlight of our stay in Chiang Mai!
---

Felix,Germany
★ ★ ★ ★ ★
August 2019
This is a good choice if you are looking for a cooking class in Chiang Mai. The teacher was very nice and even funny at times. The farm was also very picturesque. We are glad we chose so many choices and would do it again.
---

Robert,United Kingdom
★ ★ ★ ★ ★
October 2019
My wife and I loved this trip. It was fun, and surprisingly good introduction to Thai cooking. Our guide/instructor was fun and friendly. It was also a good way to get out into the countryside.
---
料理体験の流れ
1. 現地の家庭に行く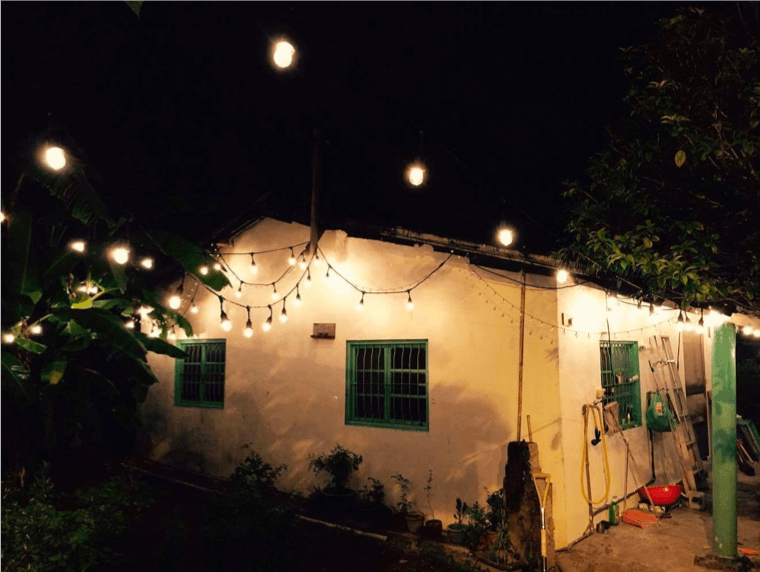 現地の料理ホストの家に行って、素敵なお家のなかに!
2. 一緒に作る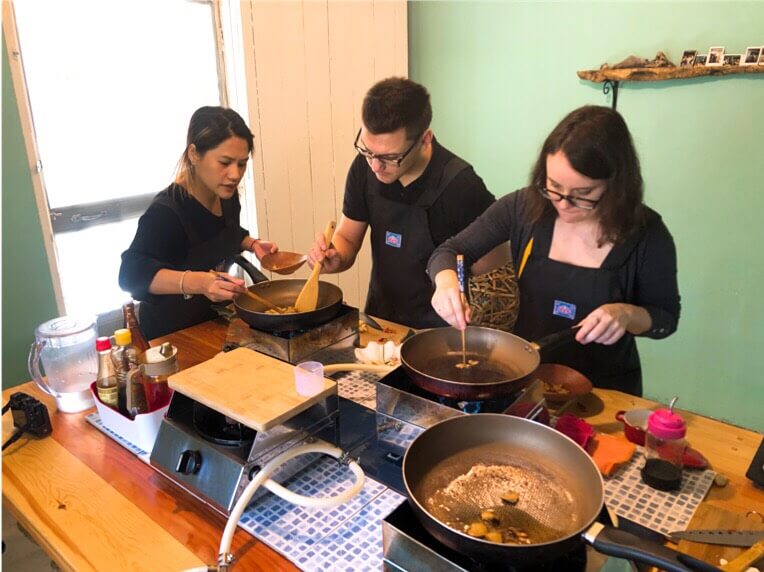 現地の料理ホストの家に行って、料理を一緒に作って学びましょう!作った料理はもちろん食べられます!
---
場所
最寄駅
Saraphi Railway Station
最寄駅までの行き方
Saraphi Railway Stationから0分

無料でお迎え
ホストの方は無料で最寄駅までお迎えにきてくれます!
詳しい所在地はご予約後にお知らせします。