Chef Duyen 'Home Cooking Classes & Local Market Tours
料理教室

ベトナム, Hanoi
---
メニュー
Please choose one of these menus listed below (indicate in the comment box of booking page)
Please note: only the first customer to book gets to choose, if another customer already selected a menu, we will let you know which one it is.
Menu choices:
Dishes from my Countryside:
Caramel Pork with Quail Eggs
 Banana Flower Salad with Chicken
Fried Spring Rolls
Dipping SauceSweet Coconut Soup with Taro (Che)
Hanoi Favorite Dishes 
West Lake Prawn Cakes
Green Papaya Salad
Bun Cha
Dipping Sauce with Pickles
Pho Cuon
Sweet Coconut Soup with Corn, Jackfruit &Taro (Che)
Vietnamese Vegan Dishes:
Tofu Pillows in Tomato Sauce
Banana Flower Salad
Eggplant and Tofu with Tumeric
Tofu and Mushroom Fried Spring Rolls
Vegan Dipping Sauce
Fruit Cup
I offer both pick-up services from your hotel Please write the address in the booking section
Let me show you around my neighborhood, introduce you to local people, cooking & eating outside their houses and selling produce at local markets. Then come to my home and in a "hands on" cooking class I will teach you how to make some of these local delicacies so you can experience the flavours and tastes of Vietnamese cuisine. I'm a professional chef and look forward to inviting you into my home, that of a local Hanoian.
---
ホストの方のご紹介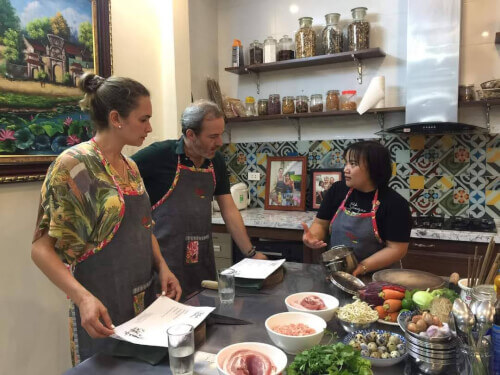 Duyen
Hello everyone ! My name is Duyên hails from Hải Dương province. I learnt the cuisine of Northern Vietnam from an early age watching and assisting my mother and my eldest sisters as i prepared my family meals, before heading to Hanoi to attend culinary college.
I was a founding staff member at the Hanoi Cooking Centre where i ran Vietnamese, International and Children's cooking classes and street food tours for nine years.
I throught we instead of eating in a restaurant, why not escape the tourist areas and come to where the locals live? Here you can see first-hand how everyday Hanoians live. My house nexto the famous Long Bien Bridge and Long Bien wholesale market so i would love to sharing my vietnamese passion home cooking classes and local market tour or Long Bien wholesale market tour and home cooking classes / street food tour to you All .
---
料理体験の流れ
1. 現地の家庭に行く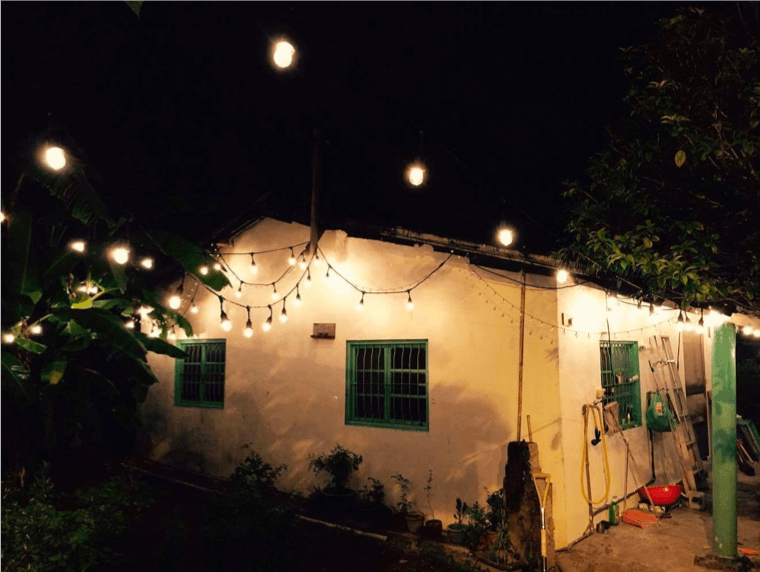 現地の料理ホストの家に行って、素敵なお家のなかに!
2. 一緒に作る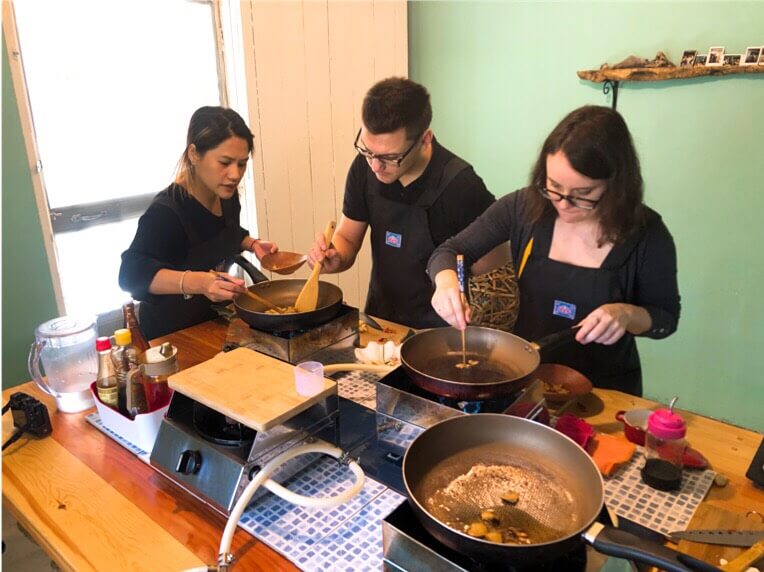 現地の料理ホストの家に行って、料理を一緒に作って学びましょう!作った料理はもちろん食べられます!
---
場所
最寄駅
Long Bien bright and long biên wholesale market
最寄駅までの行き方
Long bien train stationから5分

無料でお迎え
ホストの方は無料で最寄駅までお迎えにきてくれます!
詳しい所在地はご予約後にお知らせします。