The 10 Best Cooking Classes in Cairo in 2020
In Egypt, there is not too many options for cooking classes. But the classes that are offered offer more than just Egyptian cuisine. The classes offer a hands-on experience to be a part of a culture, learn new skills, and get to know locals. Many of the classes are also offered at places that offer more than just cooking classes, so that visitors can expand their horizons with more than just cooking.
The House of Cooking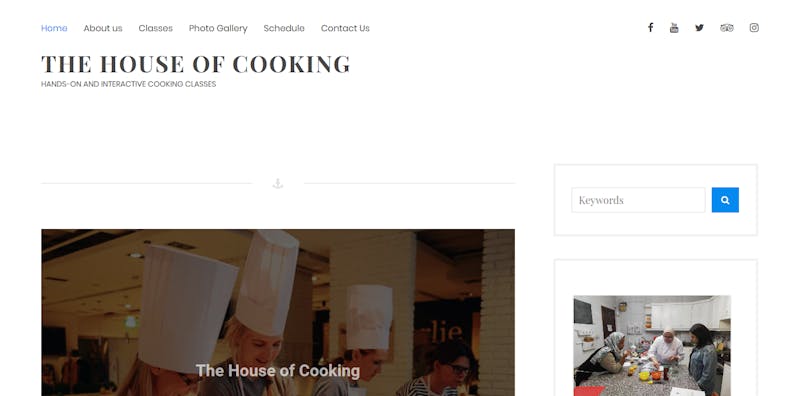 Source: The House of Cooking
You can select either the International Cuisine Class or the "I Love Egypt" Cooking class giving a great variety of options. You learn side by side with chefs that have taught more than 900 people from children to adults and are certified in pasta making, Asian food, and sea food.
Map: https://goo.gl/maps/finurymT8xo6mVyJ6
Hours:
Open 9am to 5pm
Class times vary
Closed: Friday
Website: http://thehouseofcooking.com/
Price:
"I Love Egypt" = 1- 2 attendees $100 each, 3 or more $75
International Cuisine Class = 690LE for minimum of 4 people.
Art Café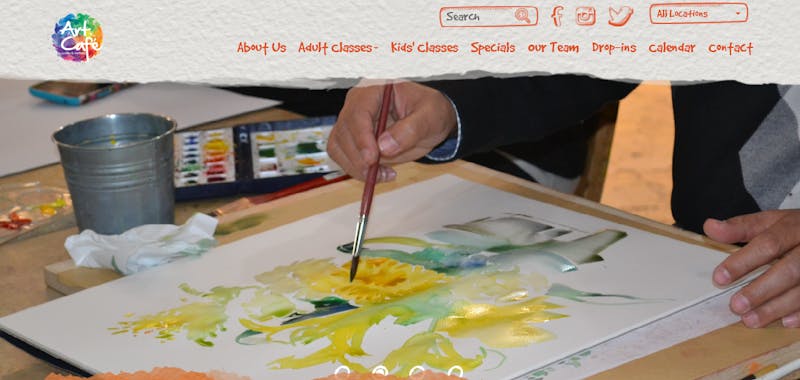 Source: Art Café
The cooking classes are held in Arabic, French, and English which is great for tourists. They teach kids ages 5 to 12 how to make even unhealthy foods healthy, such as pizza and cookies. There will also be activities and fun games for the kids to play.
Map: https://goo.gl/maps/TXmjvAYZ98pdMgav7
Hours:
Open 10am-10pm Saturday Through Wednesday, 10am-7pm on Thursday
Classes Held from 5pm to 7pm Thursday and Saturday
Closed: Friday
Website: https://www.artcafe-egypt.com/
Price: 4 classes / 1200 EGP
Egyptian Chef Association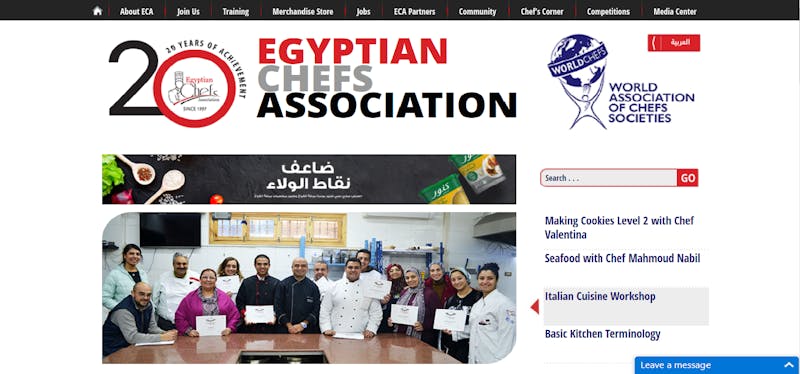 Source: Egyptian Chef Association
Workshops are held in both the ECA training room and separate locations. Trainings can even take place at a location of your choice. The workshops are concluded with a test that allow you to get certified for your skills.
Map: https://goo.gl/maps/SXrpfXAdpuRcFjen8
Hours:
Workshop Hours Range, Multiple Day Workshops Available
Open 9am-6pm
Closed: Friday and Saturday
Website: http://www.egyptchefs.com/
Price: 4 classes / 1200 EGP
The Kitchen Three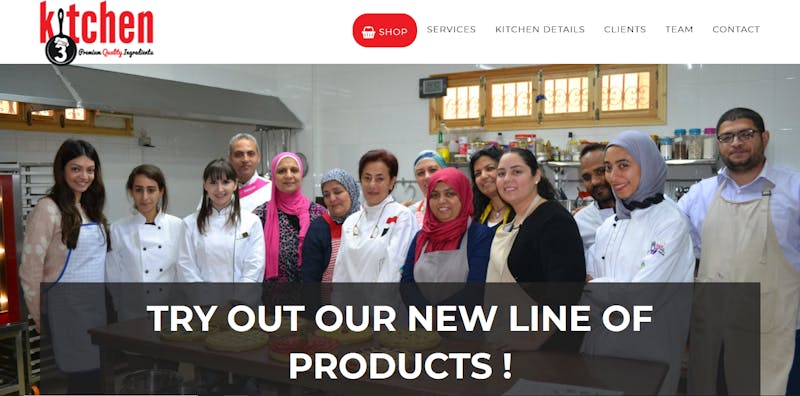 Source: The Kitchen Three
The Kitchen Three offers classes for all training levels. The program meets international standards of professional cooking. Classes offer local certification, quality training, secure lockers, and coffee breaks.
Map: https://g.page/kitchenthree?share
Hours:
Training Hours Vary
Open 10am-6pm
Closed: Friday
Website: https://www.kitchenthree.com/
Price: Price Varies
Mon Appetit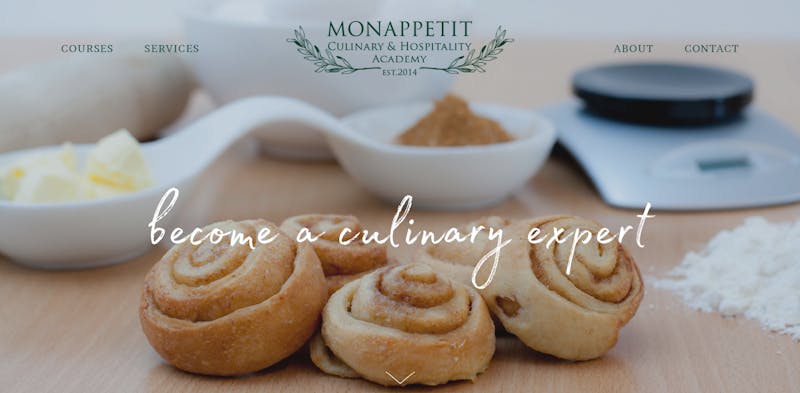 Source: Mon Appetit
Courses are offered to professionals and home cooks alike. There are classes for people of every level. There are also classes for everything from pastries to hot kitchen cooking.
Map: https://goo.gl/maps/iXfRR1pp1PvAZCtg7
Hours:
Class dates and Hours Vary
Open 9am-9pm
Closed: N/A
Website: https://monappetit-academy.com/cooking-classes-cairo
Price: Price Varies
Kalimat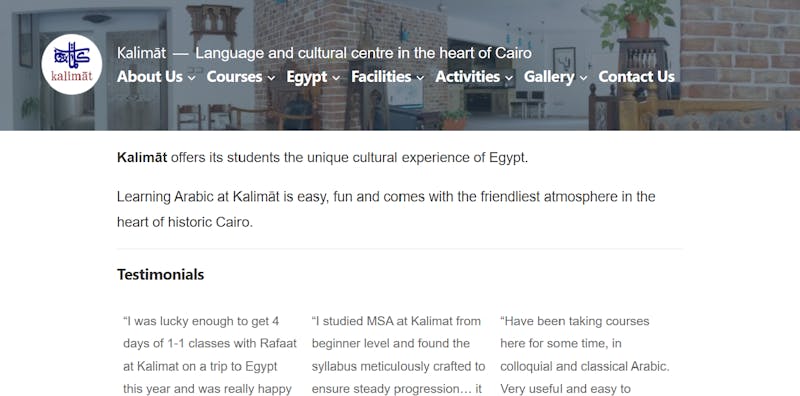 Source: Kalimat
Tourists who also want a language experience will love the Kalimat language and cultural center. The center offers beginner and advanced classes on written and spoken Arabic, as well as cooking classes in traditional Egyptian dishes.
Map: https://goo.gl/maps/1zFWmkJKiqytynbn7
Hours:
Open 9am-5pm
Class Dates and Hours Vary
Closed: Friday and Saturday
Website: https://kalimategypt.com/
Price: Price Varies
The Cooking School
In this certified cooking kitchen, you can learn knife skills, pastry skills, Italian cuisine, and French cuisine just to name a few. One on one classes are also available for personalized attention.
Map: https://share.here.com/p/e-eyJuYW1lIjoiVGhlIENvb2tpbmcgU2Nob29sIiwiYWRkcmVzcyI6Ik1pZHRvd24gbWFsbCwgRmlmdGggc2V0dGxlbWVudCwgQ2Fpcm8sIEVneXB0IiwibGF0aXR1ZGUiOjMwLjAxMzQ3OTk1OTM3NiwibG9uZ2l0dWRlIjozMS41MDE0NzE5OTYzMDcsInByb3ZpZGVyTmFtZSI6ImZhY2Vib29rIiwicHJvdmlkZXJJZCI6MTA3MjUxOTU0MDY2ODMxfQ==
Hours:
Open 10am - 10pm
Class Dates and Hours Vary
Closed: Sunday
Website: https://www.facebook.com/Thecookingschooleg/
Price: Price Varies, usually around the 700-950 egp range
Ibis Restaurant & Cooking School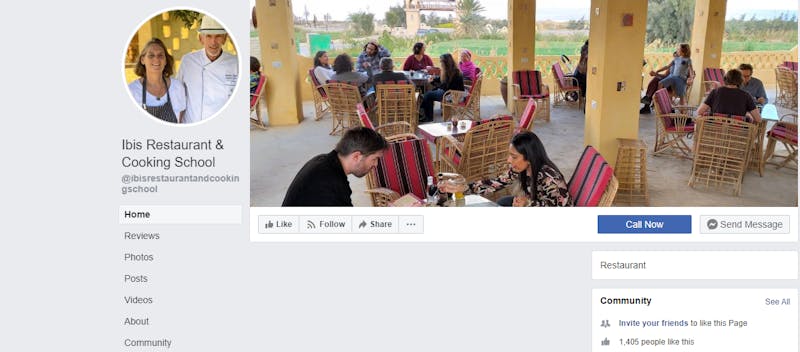 Source: Ibis Restaurant & Cooking School
This cooking school founded by swiss chefs is a nice change of pace considering that it likes to combine pottery with cooking. If you like beautiful scenery, this establishment also has a beautiful view of a lake.
Map: https://g.page/ibisrestaurantandcookingschool?share
Hours:
Open 9:00am-8:30pm
Class Dates and Hours Vary
Closed: Tuesday
Website: https://www.facebook.com/ibisrestaurantandcookingschool/
Price: Price Varies
Private Cairo: Home Cooked Experience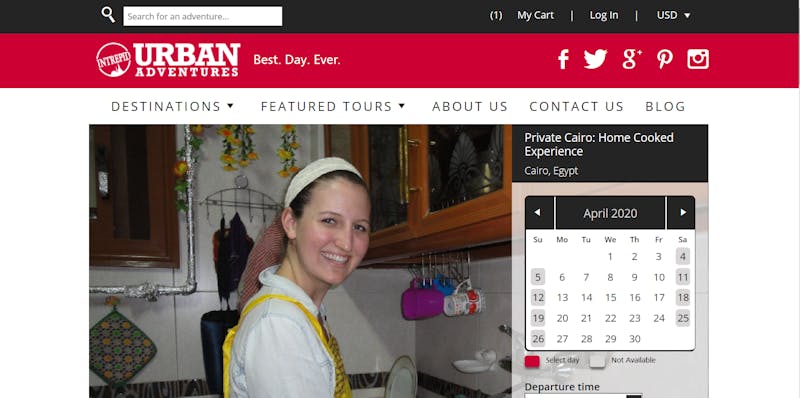 Source: Private Cairo: Home Cooked Experience
This cooking class allows patrons to get an 'at-home' experience, enjoy local Egyptian food, and talk to locals. There is also a guide who can inform patrons about local life and pick up and drop off at your hotel is also included.
Map: https://goo.gl/maps/cmqeixAe515F9D1GA
Hours:
Open 5pm – 9 pm
Monday-Friday
Closed: Friday
Website: https://www.urbanadventures.com/Cairo-tour-Private-Cairo-Home-Cooked-Experience?__uap=Cairo
Price: USD 188 for one or two people, price varies for more
Mamushka

Source: Mamushka
Mamushka is a local restaurant with a cozy setting and a library. Best of all, chefs use local ingredients to create dishes. You have the option to participate in the creation and the chefs encourage patrons to work on their skills while supervising of course.
Map: https://goo.gl/maps/gJav2cMRgfcjjY7u6
Hours:
Open 11 am to 11 pm.
Class Dates and Hours Vary, usually from 6-9pm
Closed: N/A
Website: https://www.facebook.com/MamushkaTheFeedlot/
Price: Price Varies