The 5 Best Cooking Classes in Warsaw in 2020
Enrollment in culinary classes is an excellent idea way to develop your cooking knowledge and skill. Cooking classes provide inspiration and experience in food preparation. You even get to experience the cuisine of various cultures in your own kitchen. Cooking institutions offer instruction in a cornucopia of delicious foods. You can cook for family, loved ones, social gatherings, or even professionally. Whatever your reason might be, learning to cook will enrich your life.
Polish Your Cooking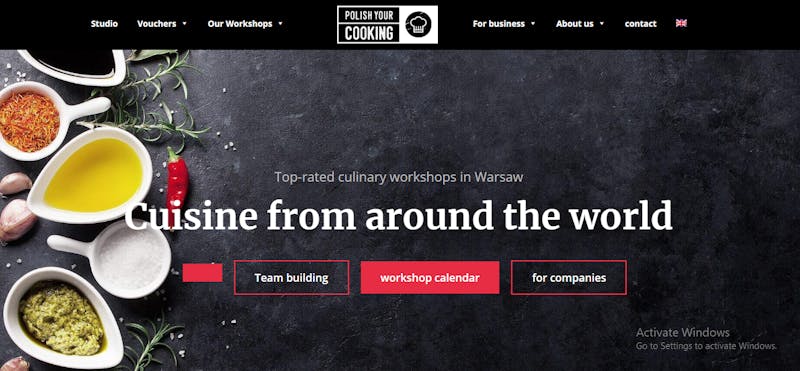 Source: Polish Your Cooking
POLISH YOUR COOKING was established to develop culinary skills and to inform you about the local cultures in a friendly, pleasant, and calm environment. The aim of POLISH YOUR COOKING is to teach that cooking is neither hard nor boring. POLISH YOUR COOKING runs courses in English and Polish. There are workshops for tourists, culinary team-building classes for families and children parties.

"We love cooking, and we want to infect you with our passion!"

Map: https://g.page/PolishYourCooking?share
Hours: 10:30 AM - 11:00 PM
Closed: Sunday
Website: https://polishyourcooking.com/
Price: PKR 15,828.70
PIEROGI & MORE Cooking Class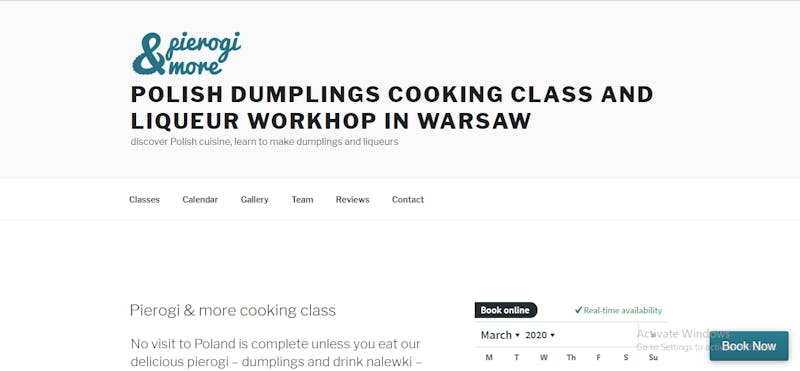 Source: PIEROGI & MORE Cooking Class
Your trip to Poland isn't complete until you've tried this. Learn how to make pierogi, world-famous tasty Polish dumplings. Go back to your hometown with your stomach full of dumplings, and you will be taught many dumpling rolling techniques so you can make them amazing. In the end, you will relish a plate of pierogis, so make sure you stop eating 48 hours prior to the class.

Map: https://g.page/pierogiandmore?share
Hours: 10 am & 12.30 am / duration: 2 hours / size of class: 10
Closed: Sunday
Website: https://pierogiandmore.pl/
Price: 140 zł per Person
Comfort Food Studio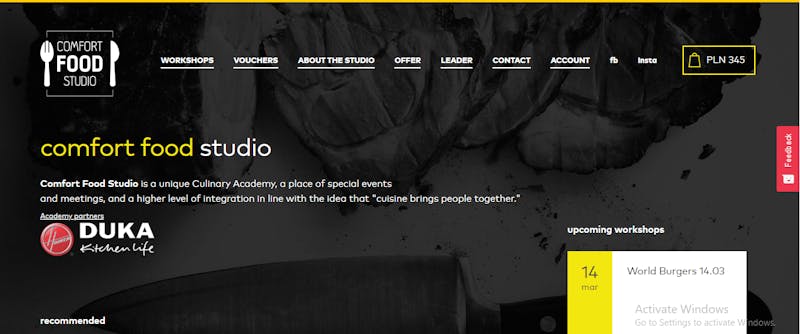 Source: Comfort Food Studio
Culinary chefs and teachers have the most important job in the world: connecting people and cultures. That's why the good people at Comfort Food to arrange the cooking courses with fun and creativity in their Warsaw studio. Classes are organized in collaboration with local food franchises, experienced chefs and anyone who wants to learn and enjoys cooking for others. We have cooking courses for beginners and experienced cooks. Your level of skill is the least of our concern when it comes to the taste.

Map: https://goo.gl/maps/NnEoTPfnpyHjAJ6w6
Hours: --
Closed: Sunday
Website: https://comfortfoodstudio.pl/
Price: PLN 345
Little Chef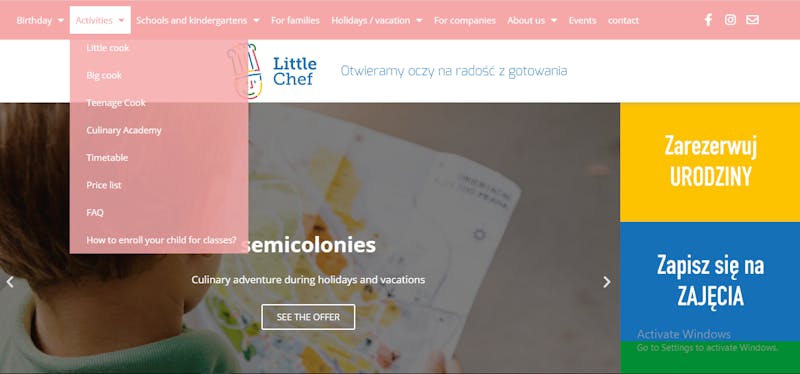 Source: Little Chef
Little Chef was established out of adoration for food and a thirst to share it with the little ones. Regardless of what they do, food is a fundamental part of life at this quaint cooking studio. Little Chef's has been teaching culinary crafts, techniques, and, above all, not wasting food, since 2006. Their belief is in learning through play. Their fun and friendly team really likes what they do; they enjoy discussions about food and of course, they love to eat.

Map: https://goo.gl/maps/YZhXz5GkY3qgxyfD8
Hours: Saturdays at 10:30 - 12:00
Closed: --
Website: http://littlechef.pl/
Price: 260 PLN (1 adult + 1 child).
CookUp Culinary Studio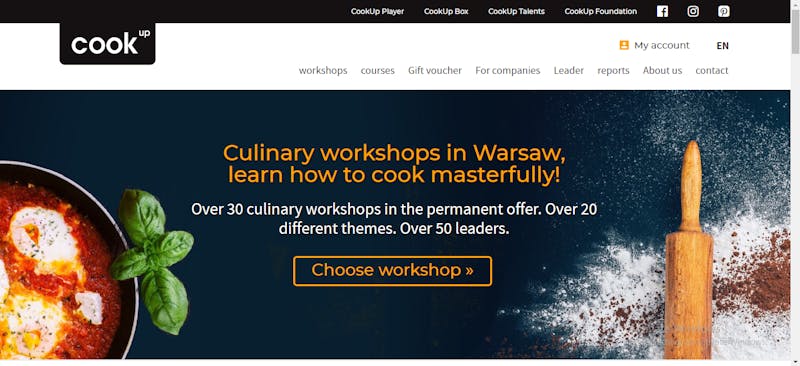 Source: CookUp Culinary Studio
COOKUP CULINARY STUDIO has two branches in WARSAW and POZNAN. They organize workshops of individuals, live presentations, live demos and conferences for various organizations and private breakfasts, lunches and dinners with on the spot cooking as well as a photo session to keep the events memorable.

Map: https://goo.gl/maps/exWEg5SbsXwqqXt1A
Hours 09:00am-1030pm
Closed: Saturdays and Sundays
Website: https://www.cookup.pl/
Price: PLN 149