Andante Cooking Class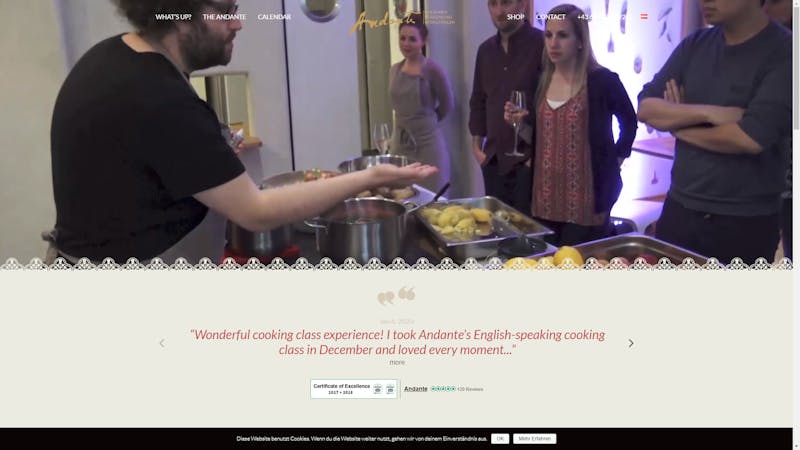 Source: Andante Cooking Class
Andante is a wonderful environment to learn how to make quality Austrian cuisine. They have an English speaking class so you can learn local dishes to take home to your family.

Map: https://goo.gl/maps/V96nnNYXXswYyMf48
Hours:Reservation Only
Closed: Not listed
Website: http://www.andante.at/en/home/
Price: N/A
Bubbles and Kraut Cooking Class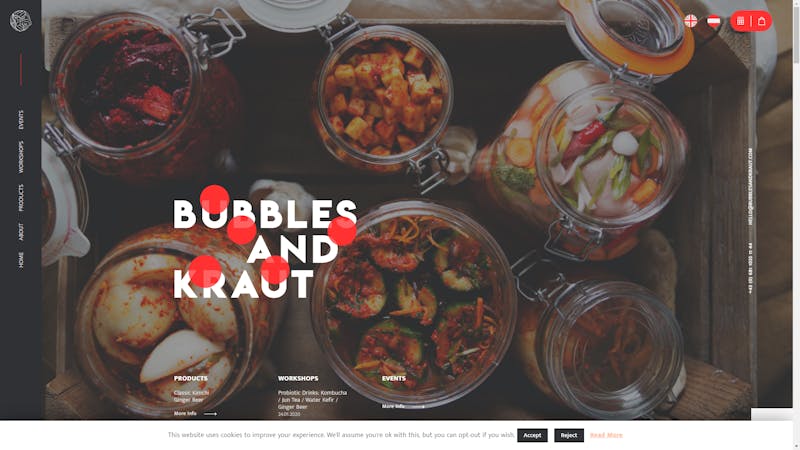 Source: Bubbles and Kraut Cooking Class
Enjoy an eco-friendly environment to express your cooking creativity while learning new methods of preservation for your ingredients.

Map: https://g.page/bubblesandkraut?share
Hours: Tuesday – Friday: 9am – 5pm
Closed: Saturday, Sunday, Monday
Website: https://bubblesandkraut.com/
Price: N/A
Vienna Cooking Classes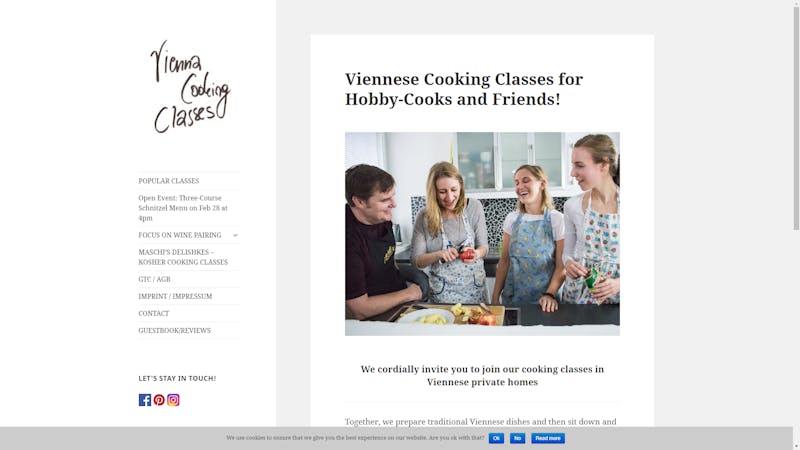 Source: Vienna Cooking Classes
Learn to cook traditional Viennese dishes with passionate chefs from Vienna and other parts of the world. You learn in a cozy home environment.

Map: https://goo.gl/maps/2S48Xt5Ai1RyLrR66
Hours: Reservation Only
Closed: Not listed
Website: https://www.vienna-cooking-classes.at/
Price: €62 / person
Cooking in Vienna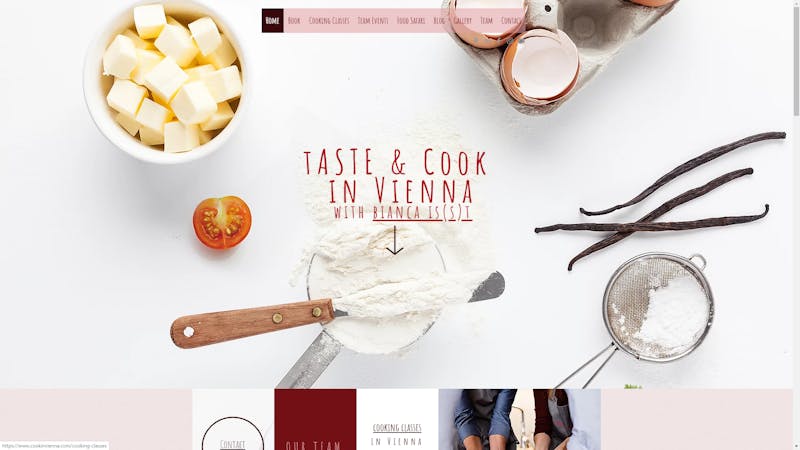 Source: Cooking in Vienna
Fully tailored private cooking classes that can be booked in advance, these courses teach you about local cuisine and how to craft a dish to wow your friends back home.

Map: https://goo.gl/maps/yYctGDjXfDwGaHCB7
Hours: Reservation Only
Closed: Not listed
Website: https://www.cookinvienna.com/
Price: 130 EUR / person
Dos Kochwerk Cooking Class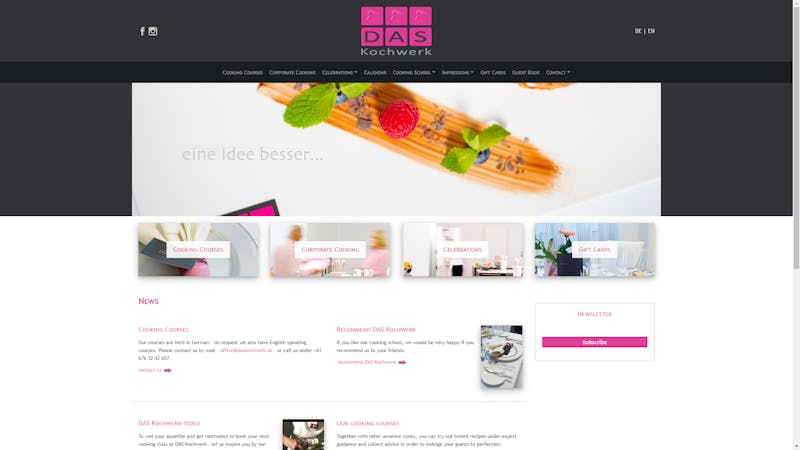 Source: Dos Kochwerk Cooking Class
You can cook side-by-side with other amateur chefs, putting traditional recipes to the test, with the guidance of expert cooks. Perfection is the main goal.

Map: https://goo.gl/maps/3YGxPxNKsLS1TrjP9
Hours: Reservation Only
Closed: Not listed
Website: https://www.daskochwerk.at/home/home.php?lang=en
Price: N/A
Home Cooking Vienna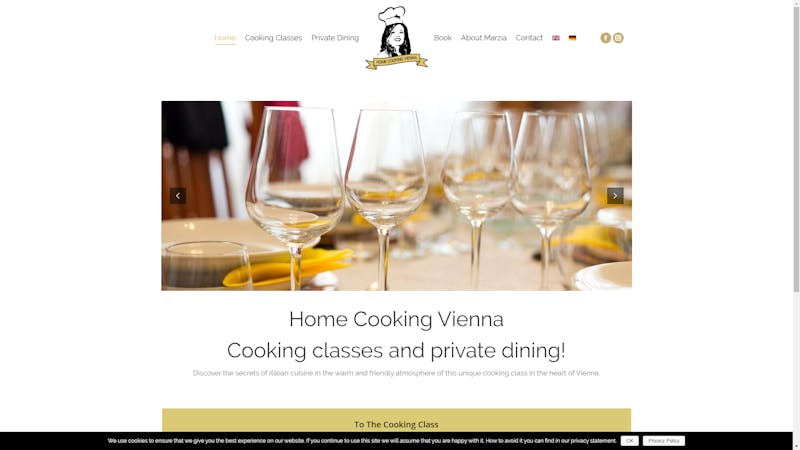 Source: Home Cooking Vienna
If you want to expand your cultural knowledge on your trip, then a taste of Italian cuisine is just what you need. No need to travel to Italy to learn about their culinary culture.

Map: https://g.page/home-cooking-vienna?share
Hours:Tuesday – Saturday: 10:30am – 8pm
Closed: Sunday, Monday
Website: https://www.homecookingvienna.com/en/
Price: 89 EUR / person
Edelweiss Cooking School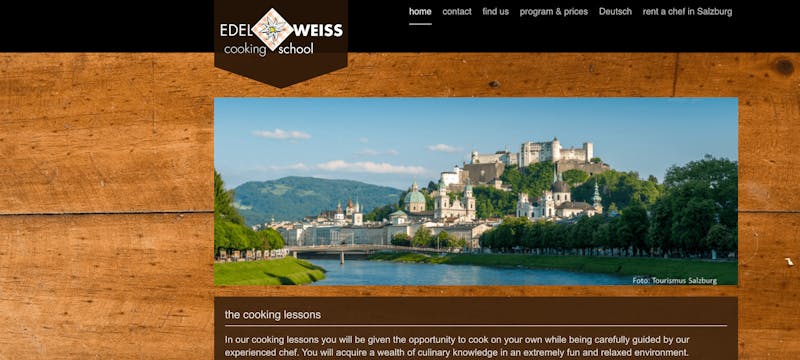 Source: Edelweiss Cooking School
This prestigious school has four cooking programs to choose from. You'll learn awesome facts behind the famous Austrian delicacies.

Map: https://goo.gl/maps/eS29w2dBDJoNuvGH7
Hours: 2 hours. Schedules vary according to the class.
Closed: Reservation only
Website: https://www.edelweiss-cooking.com/
Price: +€35,9/adults, +€ 19,9/kids

Culinaria Cooking School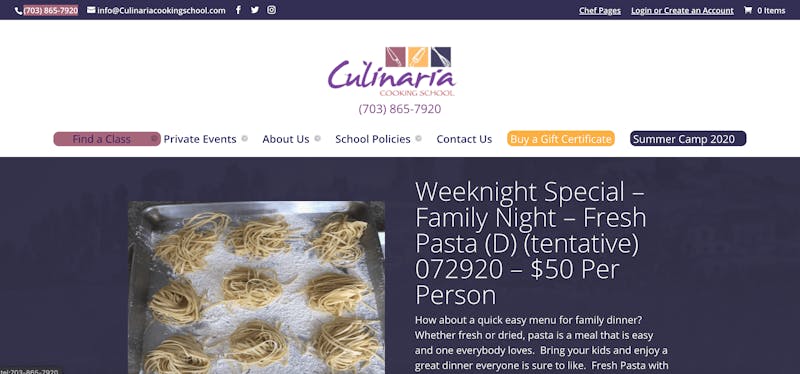 Source: Culinaria Cooking School
These classes are divided into demonstration and participation. Its menus are for all ages, with funny instructors and different learning steps.

Map: https://goo.gl/maps/KdjF6Dru1xF6QXmf7
Hours: 2 hours. Schedules vary according to the class
Closed: Reservation only
Website: https://culinariacookingschool.com/
Price: +$50/person

Vienna Cookie Company Baking Classes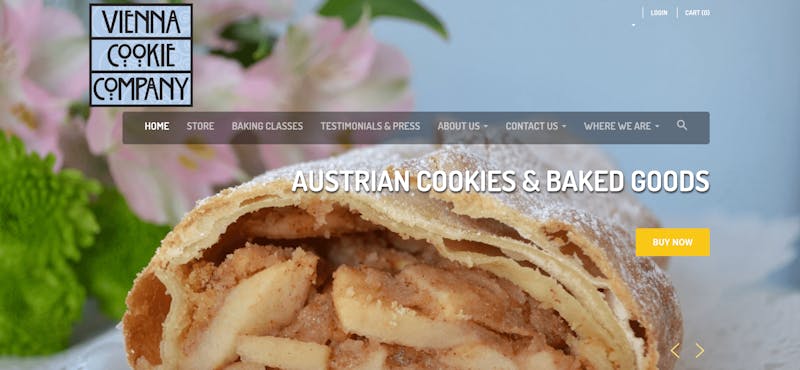 Source: Vienna Cookie Company Baking Classes
Learn how to make the most delicious cookies in Austria using Zoom! The ingredients list and step-by-step recipe will be given out before the scheduled dates.

Map: https://goo.gl/maps/MYkvYfKia6CU6J4m7
Hours: -
Closed: Schedules vary according to the class
Website: https://www.viennacookiecompany.com/pages/baking-classes
Price: -
Schnitzel & Strudel: Cooking with Lena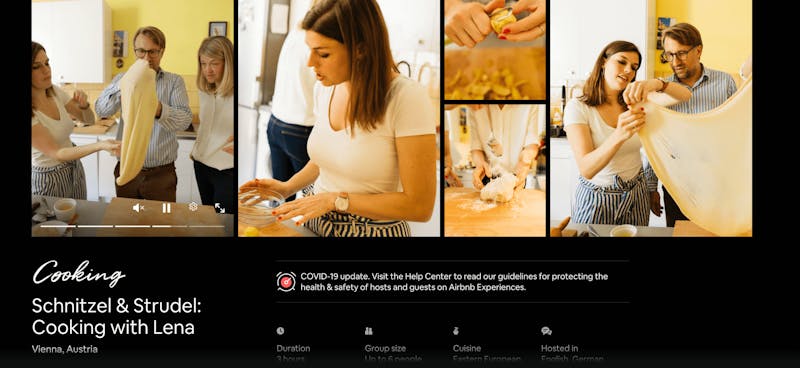 Source: Schnitzel & Strudel: Cooking with Lena
Lena is a food lover who shares her Austrian cuisine secrets. Meet her in the heart of Vienna and spend a different afternoon preparing a tasty three-course menu.

Map: https://goo.gl/maps/eZotYdX6G4HZUre6A
Hours: 3 hours
Closed: Reservation only
Website: https://www.airbnb.com/experiences/153639
Price: $80/person

Wiener Schnitzel Cooking Classes
Attending a wiener schnitzel cooking class will connect you with the high-class Vienna culture. Don't let the picture fool you. This dish is the most famous, delicious, and (centuries ago) exclusive of Austrian gastronomy. It's prepared with beef or pork fillets breaded and cooked with fresh butter. You may think it's simple, but the local chefs have their tricks, and you can take them home.
Strudel Baking Classes
Preparing Strudel is a challenge if you're not used to cooking puff pastry desserts. Working its layers is the hardest thing to learn. Now, if you're willing to use your holidays to prepare something new, don't miss these Strudel's baking classes in Vienna. We don't promise you'll master it all at once, but you'll want to cook it and eat it over and over again.