Positano Home Cooking Class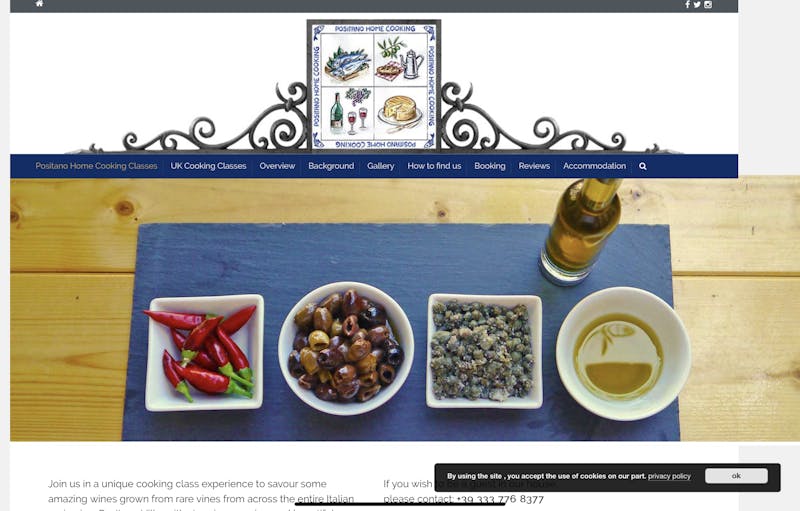 Source: Positano Home Cooking Class
Positano Home Cooking offers a completely authentic Italian experience by bringing your group together with a talented Italian family. You will feel the passion and traditional values with this group, which is a great way to further your understanding Italian culture.

Map: https://goo.gl/maps/8v2Fc1o9gtf5J5fF6
Hours: Open By Appointment
Closed: Holidays
Website: https://positanohomecooking.com/
Price: Prices vary based on party size and desired meal
Nonna Gianna Cooking School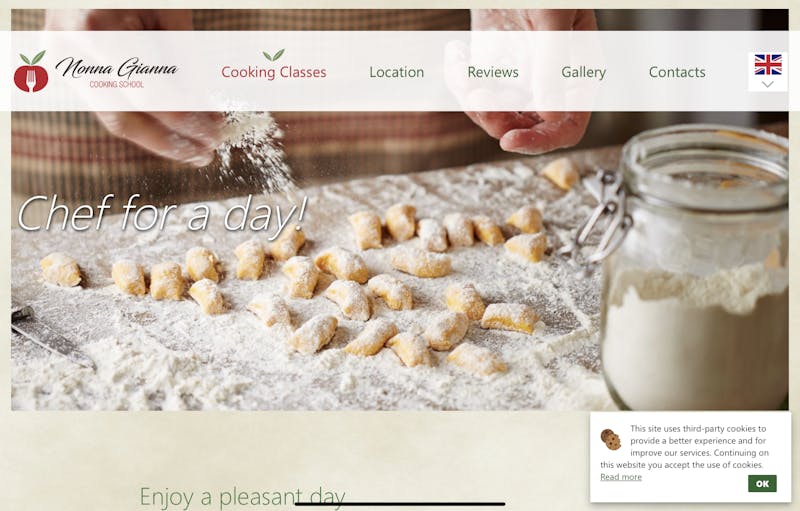 Source: Nonna Gianna Cooking School
This amazing school is known to host classes for locals and tourists alike. With their simple classes you can easily learn how to make delicious Italian dishes in the traditional style.

Map: https://g.page/nonna-gianna-cooking-school?share
Hours:
Morning class: 10:00-2:00 Tuesdays and Thursdays
Closed: Sunday, Monday, Wednesday, Friday, Saturday
Website: https://www.nonnagiannasorrento.it/en/
Price: 85 Pounds+/Person
Neopolitan Cooking in Positano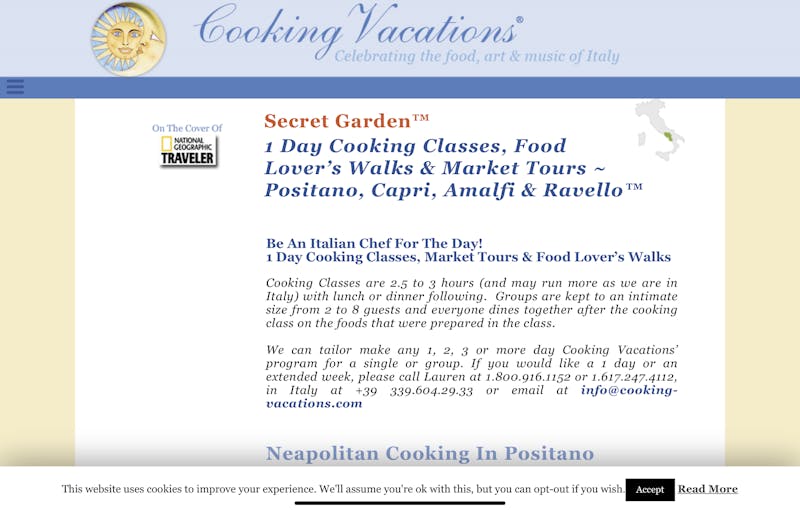 Source: Neopolitan Cooking in Positano
With this class you can enjoy a complete Italian cooking experience that is heavily focused on flavor, Enjoy working with talented chefs in a professionl kitchen while you make something delicious!

Map: https://goo.gl/maps/cK8z6N7yWZrGT1Y7A
Hours: Open by appointment
Closed: Holidays
Website: https://www.cooking-vacations.com/tour/positano-one-day-classes-amalfi-coast/
Price: $195+/person
Marina in Cucina Cooking Class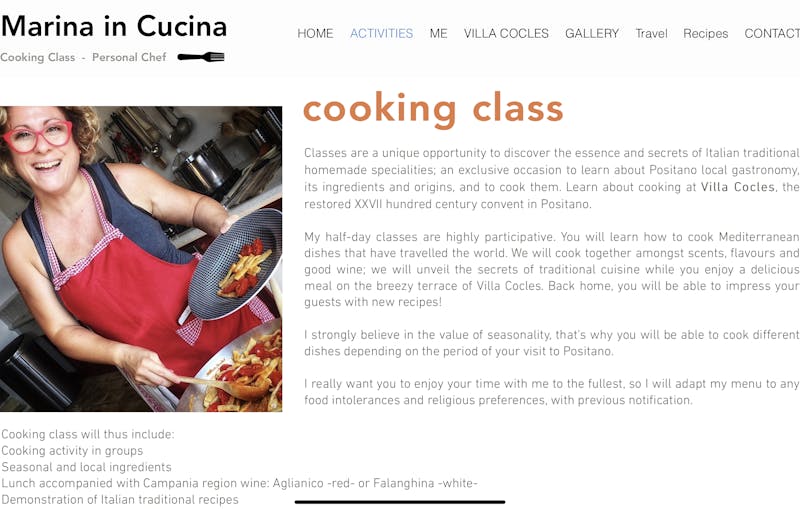 Source: Marina in Cucina Cooking Class
This is a completely unique experience with a local Italian chef who teaches tourists and locals alike. Drop in for a completely authentic all Italian experience and recipes that can be easily recreated!

Map: https://goo.gl/maps/HovWocLiEH2Ruugn9
Hours:
Morning class:10:00-2:30
Afternoon class: 5:00-9:30
Closed: Holidays
Website:https: //www.marinaincucina.com/coocking-class
Price: Depends on the course
Gastronomic Trekking: Walk & Eat Amalfi Coast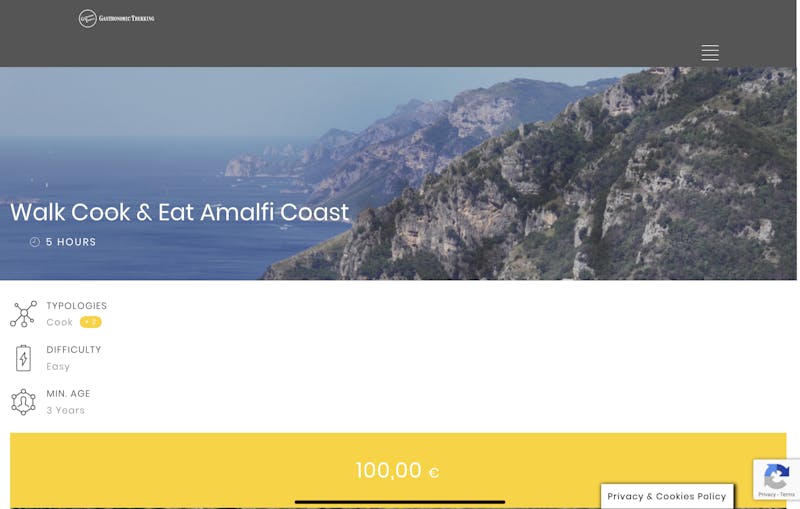 Source: Gastronomic Trekking: Walk & Eat Amalfi Coast
Work with this amazing local group for a completely unique cooking experience. You will love working with them and the skills that you get to take home!

Map: https://goo.gl/maps/f2fyMrpUhZ532SUz9
Hours: 9:30-2:30 Tuesday, Thursday, Friday, Saturday
Closed: Monday, Wednesday, Sunday
Website: https://www.gastronomictrekking.com/en/packages/amalfi_coast_cooking_class/
Price: $110+/person
Mamma Agata Positano Cooking Class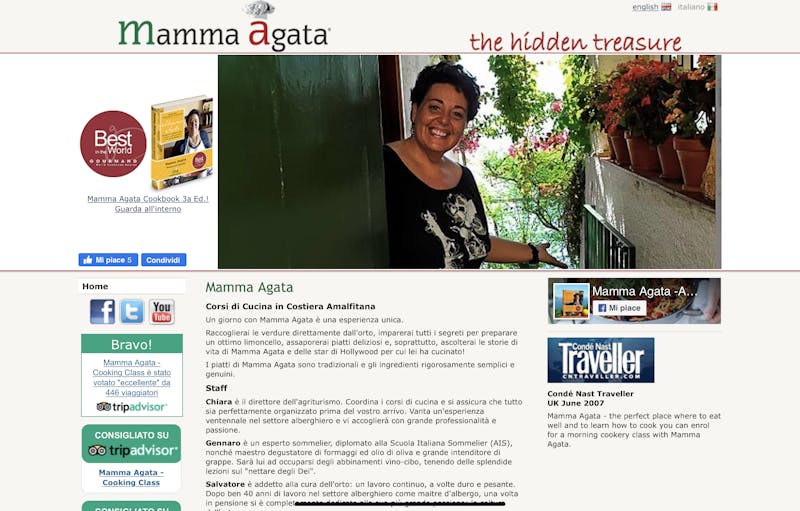 Source: Mamma Agata Positano Cooking Class
With Mamma Agata, you get a completely original cooking experience with a talented Italian chef. You can enjoy gathering ingredients from the garden and then making amazing meals!

Map: https://goo.gl/maps/BMyhjxLUtuDWZUQJ6
Hours: open by appointment
Closed: Sunday
Website: https://www.mammaagata.it/
Price: Prices may vary-reach out for pricing
Ristorante Max Cooking Classes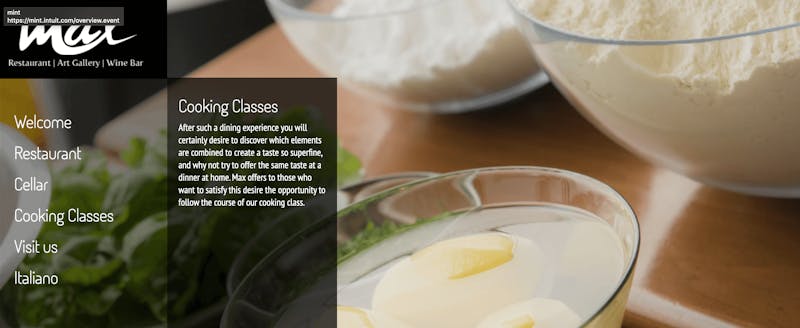 Source: Ristorante Max Cooking Classes
This restaurant offers a delicious menu, but also an opportunity to learn the secrets of Positanian food with a marvelous, elegant glass of wine to enhance this culinary event.

Map: https://goo.gl/maps/ag4H36HKu8zXkEQKA
Hours: Reservation only
Closed: Reservation only
Website: http://www.ristorantemax.it/cooking-classes.html
Price: -
Positano Pizza Experience Cooking Class

Source: Positano Pizza Experience Cooking Class
Feel the passion for pizza in this delightful cooking class. You'll prepare a personalized pizza using local ingredients and techniques. However, its menu does not include gluten-free recipes.

Map: https://goo.gl/maps/7hML3TGfKpv8DbFt9
Hours: 18:00 - 21:30
Closed: Reservation only
Website: https://www.positanopizzaexperience.com/
Price: -
Casa Mele Cooking Class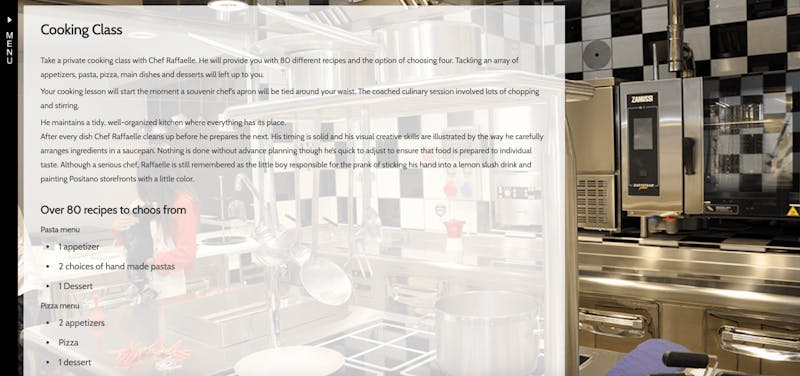 Source: Casa Mele Cooking Class
Choose over 80 Italian recipes to build a personalized menu and learn from the best chef in all of Positano, Italy.

Map: https://goo.gl/maps/2gfkn8s13kLtwn6Q7
Hours: 10:30 - 12:30 or 16:00 - 18:00
Closed: Reservation only
Website: https://www.casamele.com/cooking-class/
Price: -
At Home in Positano Cooking Class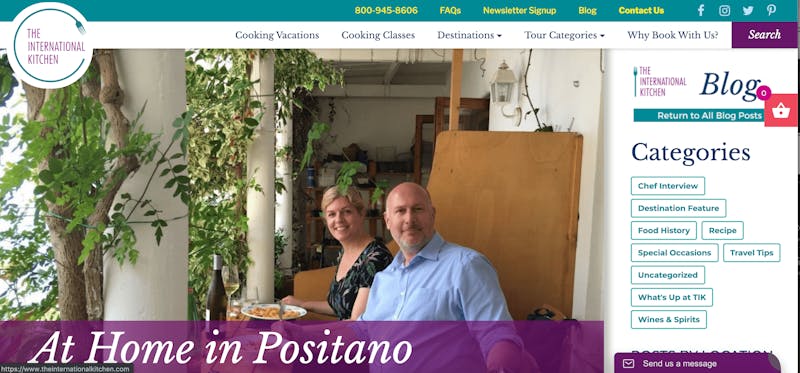 Source: At Home in Positano Cooking Class
A day cooking class with Peter is all you need to love the Amalfi coast. Choose ingredients for your home-cooked meal and enjoy your delicious creation with homemade wine!

Map: https://goo.gl/maps/ag4H36HKu8zXkEQKA
Hours: Reservation only
Closed: Reservation only
Website: https://www.theinternationalkitchen.com/blog/at-home-in-positano/
Price: -
Popular Cooking Class Menu in Positano: Pasta Making Classes
Positanian pasta is just like its people: funny and marvelous. Its sauces usually have marine flavors (after all, it's a coastal city), and the pasta's shape is as short as the time it takes you to devour it! Cook the most colorful and tasty Italian meals in any pasta-making cooking classes available.
Popular Cooking Class Menu in Positano: Seafood Cooking Classes
On the shores of Salerno, it's traditional to season pasta with seafood, so seafood cooking classes abound in Positano. Learn how to prepare the best Scialatielli in an outstanding cooking class that gives all your future guests' stomach a happy ending. Italy's gastronomy has meals for all tastes and chefs. Let's find yours!
Popular Cooking Class Menu in Positano: Amalfi Lemon Cooking Classes
Amalfi lemons are the biggest citric in the world. Literally. Some are as big as a human head. Imagine how much juice and how many recipes you can make with them! They have an exquisite taste that complements any seafood dish. Use them in your favorite recipes in any cooking class in Positano.