Miyazaki Cooking Class
Japanese supper ancient food.
Cooking Class Menu
Grain cook(rice,rice cake, dumplingo, etc)
Nadohu(Tofu)
Sobakiri(Soba)
Tukemono(Japanese pickles)
Edible wild plants Tenpula.
Miso making
other any mountain food experience


Hi there are so many experience we can offer to you !!!! We have a people gathering space so you can cook there or our house too. we offer seasonal village experience or cooking class which is very popular. And you can get experience of working growing and getting mountain's food. And please see our village HP which you can get an image of here. http://www.vill.shiiba.miyazaki.jp/m/

---
About Host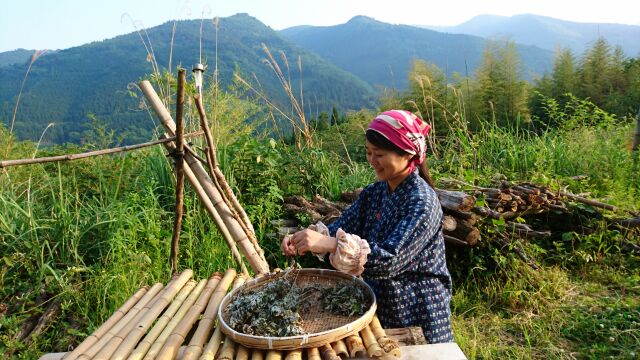 Yuka
Hi we family are 3 members Dad Mam and little kid. We live in one of the unexplored village in Miyazaki prefecture, Shiiba village. This village is also famous as sightseeing area. http://www.vill.shiiba.miyazaki.jp/m/
A lot of beautiful mountain's culuture still survive here and local dish too. Some are began and you are gonna love it!!!!
However, it is quite hard to get in here. Most popular way is : Miyazaki airport to Hyugashi station by train. Then ride on a bus to Shiiba village. total about 4 hours. then we go to pick you up.
or some guys rental a car at Kumamoto airport or Miyazaki airport. about 3 hours driving from each. See you !!
---
How It Works
Step1 Cook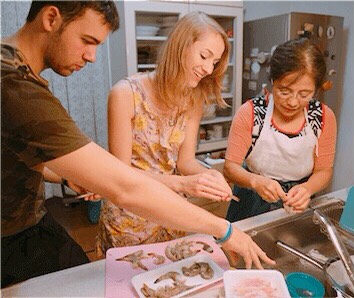 Visit a Japanese local's home and learn to cook their specialty.
Step2 Enjoy your meal!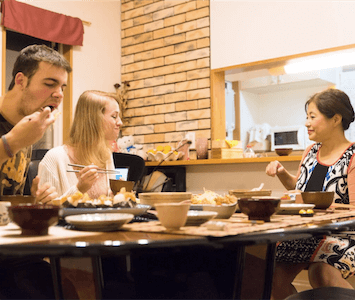 Eat the authentic homemade Japanese meal with your Japanese host. Take the opportunity to have a genuine conversation with a local Japanese Person.
---
Area
The closest station
Hyugashi Station
How to get to the station?
From Hyugashi Station: 120mins
Exact location provided after booking.
---