Aichi Cooking Class
Okaasan no aji( taste of mother's cooking)
Cooking Class Menu
・Gohan
・Takikomigohan
・Miso soup
・Nimono(vegetables,see weeds or so)
・Green Tea
・Udon

I provide you the opportunity for simple and popular home cooking.
This class takes place in my kichen and dining room so you can relax and enjoy cooking with homelike atmosphere.
Or shall we go picnic with lunch box?
---
About Host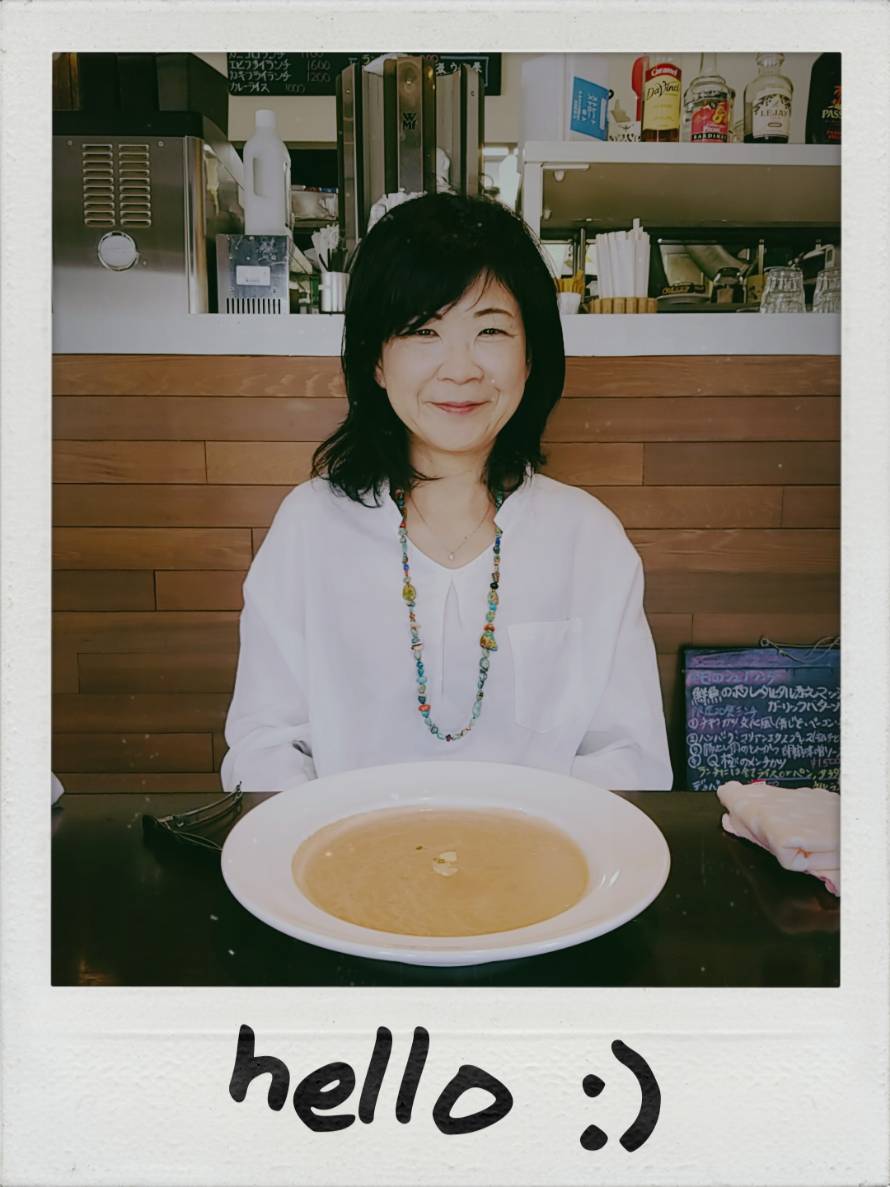 Chie
Hell.I'm Chie Ando.I have a daughter,stuent of University of Foreign Studies.
I cook lunch-box everyday for my daughter and me.Do you know Japanedse lunch-box,Obento?
I think you feel 'Omotenashi'for Obento.
Obento is collorful and seasonable.
I cook Obento when my daugter was maybe 5 years old or so.
I am a maneger of Facebook group'Love lunch box'.
So if you cook Obento and stuff it,I think,you fell Japan,japanese culture,japanese spirit and sense.
I live in Nagoya,central of Japan.My hometown is countryside.The air,landscape is clean and beautiful.
If you hope cook Obento,do you go walking or picnic with Obento?
Or if you hope eat insaide,please feel my Omotenashi!!
---
How It Works
Step1 Cook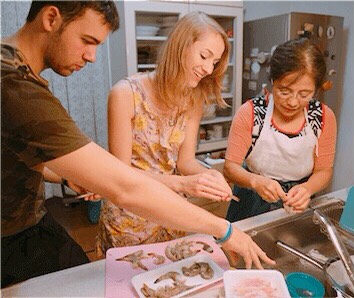 Visit a Japanese local's home and learn to cook their specialty.
Step2 Enjoy your meal!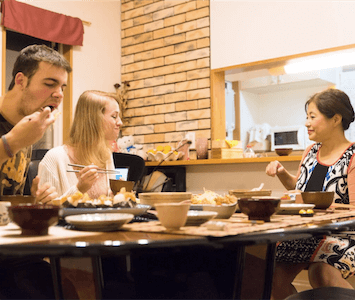 Eat the authentic homemade Japanese meal with your Japanese host. Take the opportunity to have a genuine conversation with a local Japanese Person.
---
Area
The closest station
Shidamishisyo-kita bus-stop
How to get to the station?
From Nagoya Station: 60mins
Exact location provided after booking.
---