Kagawa Cooking Class
Obento(Lunch box)
Cooking Class Menu
・Charactor bento(charactor lunch box)
omusubi(rice ball),shrimp templa( Tempura is a traditional Japanese dish consisting of shrimp and vegetables fried in a batter made from edds, water, and flour.),Kinpira gobo(a Japanese food made of chopped burdock root cooked in soy sauce and sesame oil.),tamagoyaki(Japanese omelet)
・Miso soup
・Green Tea



In this cooking class,we can cook Japanese "bento" together!
"Bento" is a lunch box.
Japanese people enjoy both cooking and having a lunch box. They will go to work or school with a lunch box for their lunch. Luch boxes are also enjoyed on special occasions, such as a field day, a picnic, or a school trip. It is therefore impossible to talk about Japanese eating habits without mentioning bento.
The "character bento" (chara-ben for short) is becoming increasingly popular nowadays. Characters that children love, such as Hello Kitty, are created using a variety of different-colored ingredients and then packed in a lunch box.
Let's enjoy cook your original "Chara-ben" together!
---
About Host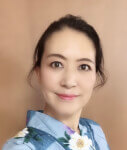 Yuka
Hi,I'm Yuka.
My job is a master of ceremonies.
I have 2 daugters and cook for my family every day.
I prepare a luch box for my dauger and my father every day.
Lunch box is called Obento in Japan.
I like to be in contact with different culture,so I'd like to talk with people frrom various countries.
My Engligh isn't very good but,
I think about we prepare obento together while taking.
And so my house is an old Japanese house.
It was built 100 years ago.
You can be exposed to traditional Japanese culture,too.
I am looking forward to seeing you.
---
How It Works
Step1 Cook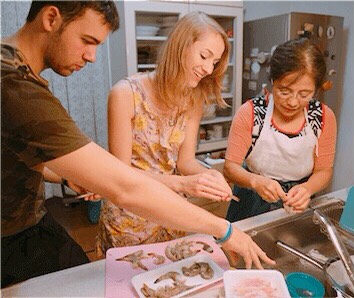 Visit a Japanese local's home and learn to cook their specialty.
Step2 Enjoy your meal!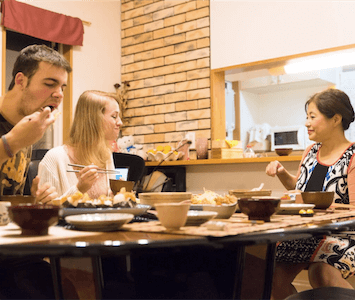 Eat the authentic homemade Japanese meal with your Japanese host. Take the opportunity to have a genuine conversation with a local Japanese Person.
---
Area
The closest station
Utazu Station
How to get to the station?
From Takamatsu Station: 30mins
Free pick up service
This host can pick up you for free from the closest station!
Exact location provided after booking.
---