Meal with soybean products and home grown vegetables
Meal

Kanagawa
---
Menu
・croquette of tofu and soybeans, deep-fried maitake mushrooms and seasonal vegetables
・2types of vegetable dishes(pickled or simmered , fried) by home grown vegetables
・2-3 types of Japanese style preserved foods
・rice with small black soy beans
・miso soup
・home made sweets
・tea/coffee/herbal tea
This is a fusion of Japanese tradition and new vegan style.
I serve some dishes with fresh home grown vegetables.
So dishes change depending on vegetables we harvest.
I may use fish stock or eggs.
Please let me know if you would like to have complete vegan meal or you have something you don't want to eat.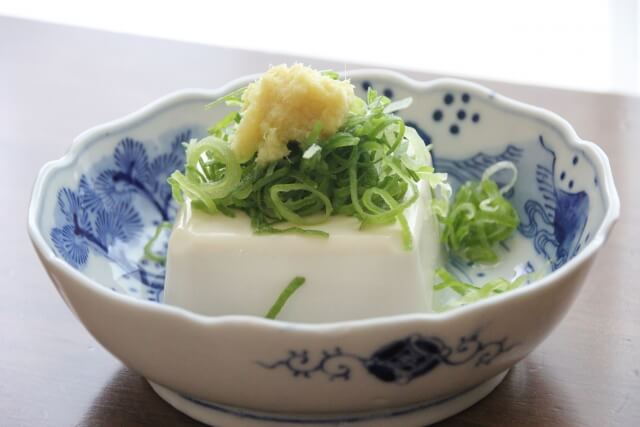 Tofu
豆腐

Tofu (豆腐), also known as bean curd, is a food prepared by coagulating soy milk and then pressing the resulting curds into soft white blocks. Tofu has a low calorie count and relatively large amount of protein. Deep fried tofu is called atsuage (厚揚げ) in Japan. The thinner variety, called aburaage (油揚げ), develops a tofu pouch often used for inari-sushi.Soft tofu can also be broken up or mashed and mixed with raw ingredients prior to being cooked. For example, Japanese ganmodoki is a mixture of chopped vegetables and mashed tofu.
---
About Host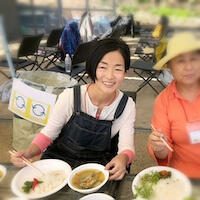 Sachiko
Hello. I am Sachiko. I love cooking and growing vegetables.
We grow vegetables in our garden. So I can offer some dishes with fresh home grown vegetables!
I'd worked as Japanese teacher for foreigners for many years. I currently work for tea company and vegan restaurant.
I like talking about Japanese teas, culture, language, growing vegetables and cooking!
My place Kouzu is 10 minutes from Odawara station.
Odawara is a castle town and gateway to Hakone.
Please visit me on the way to Hakone.
You can see Mt.Fuji from my place if weather is good.
I am looking forward to seeing you.
---
How it works
Step1 Visit local's home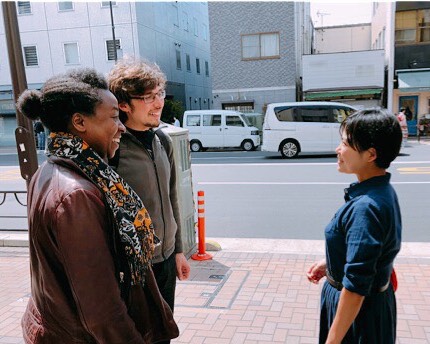 Visit a Japanese local' s home. Your selected host is waiting to welcome you and have a great time together!
Step2 Enjoy your meal!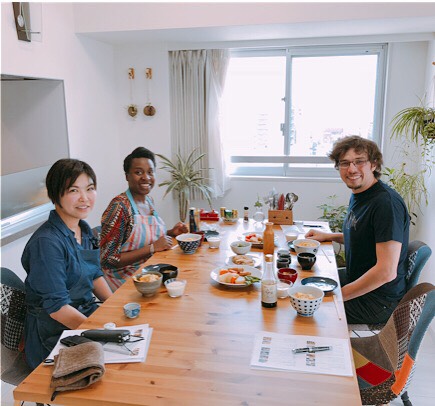 Eat the authentic home-cooked Japanese meal for vegetarians and vegans with your Japanese host. Take the opportunity to have a genuine conversation with a local Japanese.
---
Area
The closest station
Kouzu Station
How to get to the station?
・From Odawara Station :10 mins

Exact location provided after booking.