JAPANESE VEGETABLE CURRY RICE
Meal

Kyoto
---
Menu
・Curry and Rice.
・Pickled chopped hakusai.
・Japanese salad with daikon radish.
・Made in kyoto organic green tea.
・Fruit of Japanese seasonal production.
Curry is one of the most popular dishes in Japan, along with Sushi and Ramem noodles.
The Japanese have developed their own original style of curry using the onion fried carefully, stir-fried carrots, potatoes and meat mixed with curry roux.
In the Taisho era "Houseshokuhin company" started selling powder curry for household use, while during the Showadra "S&B" started selling solid curry roux. Using solid roux became the norm for Japanese home cooking.
・This refreshing pickled dish is a true japanese-style salad. Amoderate amount of salt improves the vegetables' flavors.
・The reshipes is simple and makes use of the daikon radish's juiciness and crunch.
・The chemical seasoning stuff isn't used. Even a small amount of salt affects the flavor, I using natural salt.
Of course, meat, egg, seafood and dairy products aren't used.Thank you.
---
About Host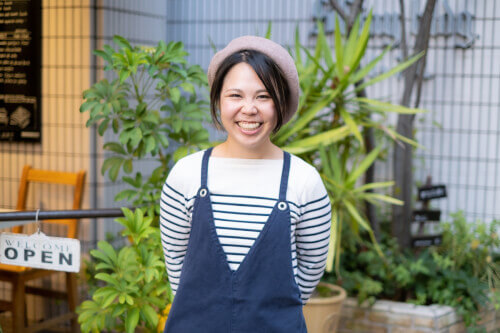 AYA
Hello. My name is Aya. I have my daughter and my son. I'll offer you the taste of my home.
I have a chef's license and
I run a cafe called Whole Food Cafe Apprivoiser in Kawaramachi. Our cafe is a breakfast major.
This class, Let's enjoy a meal in the evening together.
Instagram
https://instagram.com/p/BqLWU2QBWtk/
---
How it works
Step1 Visit local's home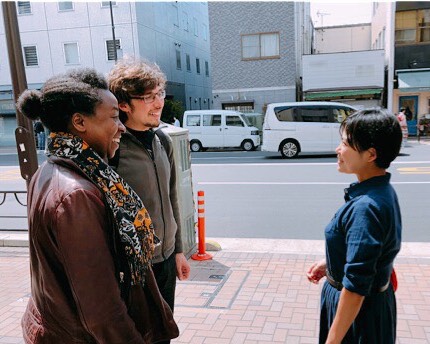 Visit a Japanese local' s home. Your selected host is waiting to welcome you and have a great time together!
Step2 Enjoy your meal!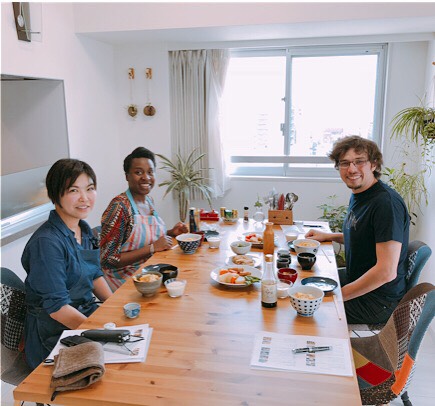 Eat the authentic home-cooked Japanese meal for vegetarians and vegans with your Japanese host. Take the opportunity to have a genuine conversation with a local Japanese.
---
Area
The closest station
Demachiyanagi st
How to get to the station?
・From Kyoto st:25 mins

Exact location provided after booking.