Veggie Sushi Cooking near Asakusa
Meal

Tokyo
---
Menu
Veggie Sushi
・Oshi Sushi
・Gunkan Sushi (Battle ship Sushi)
I teach you how to make Vegetable Sushi not only for vegetarian people, but also for the people who are not able to eat fish.
In my session of Kawaii Cooking, you can learn about how to cook some different types of Sushi with seasonal vegetables.
Oshi Sushi : pressed by an exclusive wooden mold. I named it "Putit Four Sushi" because looks like a French cake with a colorful decoration.
Battle ship Sushi : small round pretty Sushi made with wrapping film.
I teach you how to make Sushi rice, prepare ingredients and how to hold Sushi with Japanese kitchen tools.
Vegetable Sushi is colorful looking, easy to eat and has less calories compared with normal Sushi.
NO used animal products, neither fish stock.
When your creation is complete, we'll take photos so you can show it off on social media to your friends or family, after that you can eat it for lunch.
I hope that these experiences become the highlight of your trip.
My motto is making people happy through cooking and eating delicious food.
I welcome you with Japanese hospitality.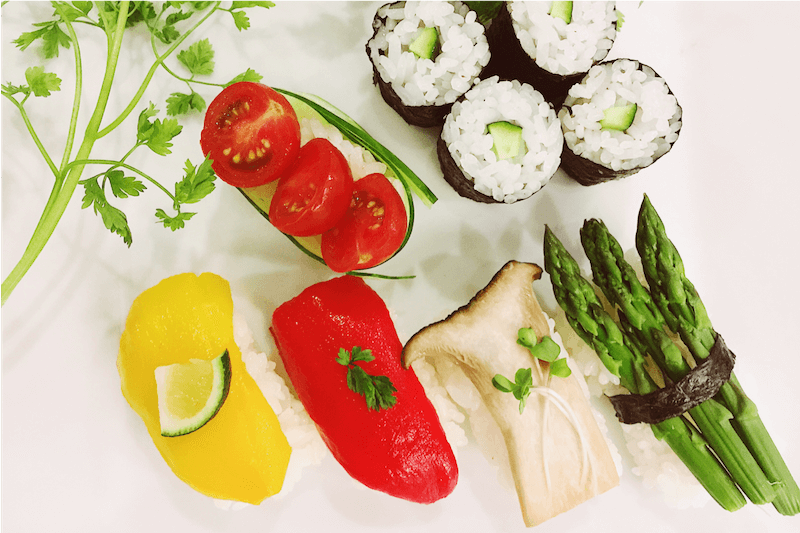 Sushi
寿司

Sushi (寿司, 鮨) is a Japanese dish of specially prepared vinegared rice (鮨飯 sushi-meshi), usually with some sugar and salt, combined with a variety of ingredients (ネタ neta). Styles of sushi and its presentation vary widely, but the key ingredient is "sushi rice", also referred to as shari (しゃり), or sumeshi (酢飯).
---
About Host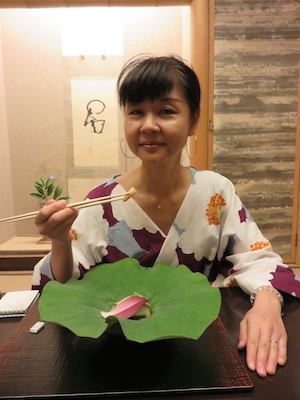 Keiko
I am a certified instructor and specializing in Japanese Cooking Classes for international visitors. I have experienced to teach them various Japanese dishes in Japan and foreign countries.
In my twenties and thirties, I lived in Italy. During those years I was invited by many Italian friends to their homes and enjoyed many delicious homemade meals. I realized that spending time over a shared meal was a fantastic cross culture experience. When I got back to Japan I decided to teach Japanese cooking to international visitors. I have enormous experience holding home parties.
---
How it works
Step1 Visit local's home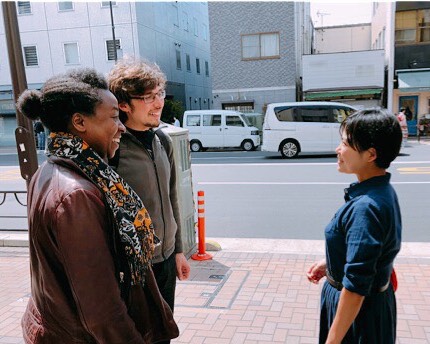 Visit a Japanese local' s home. Your selected host is waiting to welcome you and have a great time together!
Step2 Enjoy your meal!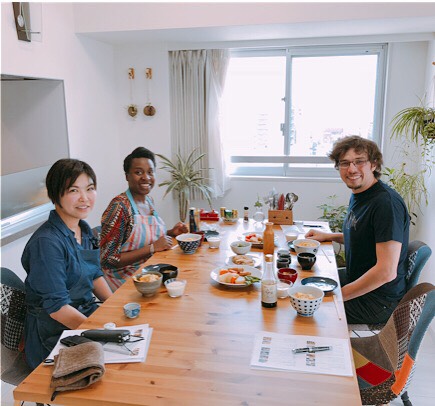 Eat the authentic home-cooked Japanese meal for vegetarians and vegans with your Japanese host. Take the opportunity to have a genuine conversation with a local Japanese.
---
Area
The closest station
Minami-Senjyu Station
How to get to the station?
・From Asakusa Station:5 mins

Free pick up service
This host can pick up you for free from the closest station!
Exact location provided after booking.