Home-grown miso dish
Meal

Aichi
---
Menu
・Miso soup
・Rice
・Tempura with seasonal vegetables
・Fish pickled in vinegar
・Miso soup
We make miso with friends in our house every year.
Miso made with soybeans, salt and malted rice can be eaten after six months of preparation.
If you eat miso soup made with fun miso, you will surely be able to have a healthy time.
・Tempura with seasonal vegetables
Very simple ingredients but there are a few tips to cook good Tempura.
・Fish pickled in vinegar
My husband has a hobby in fishing.
You may be able to eat dishes that use fresh fish caught by your husband.
---
About Host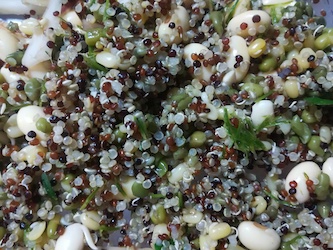 Hanako
Hello. My name is Hanako. Please call me Hana. My family consists of a two-year-old son, husband and myself.We like to travel.I've been impressed to eat things I haven't eaten before.
I have never cooked in a restaurant before.But every day, I made something that I could eat and ate deliciously.I want to eat something simple and pleasing to the body.I would be happy if we could have a family meal together.
---
How it works
Step1 Visit local's home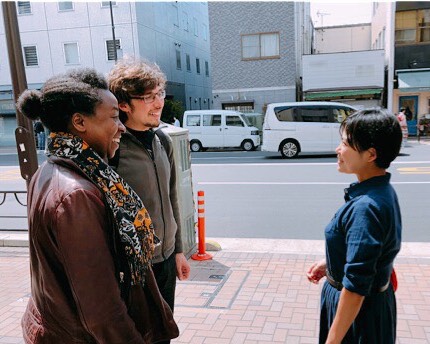 Visit a Japanese local' s home. Your selected host is waiting to welcome you and have a great time together!
Step2 Enjoy your meal!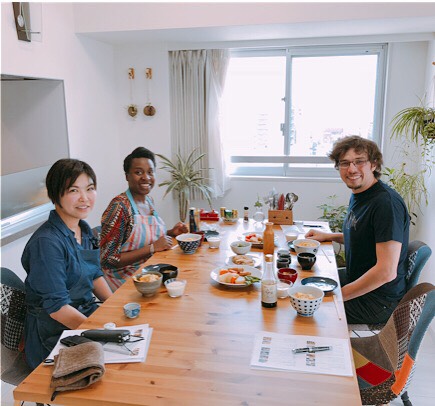 Eat the authentic home-cooked Japanese meal for vegetarians and vegans with your Japanese host. Take the opportunity to have a genuine conversation with a local Japanese.
---
Area
How to get to the station?
・From : mins

Free pick up service
This host can pick up you for free from the closest station!
Exact location provided after booking.