Kyoto Cooking Class
Goya Chample(Bitter melon stir-fried with pork in a Kyoto Style)
Cooking Class Menu
~Summer only Menu~
【Summerlimited edition】

・Goya Chample (Bitter melon stir-fried with tuna in a Kyoto Style)
・One Side Dish(Add sesame seeds、Japanese simmered vegetables、Prepare a seasonal dish)
・Japanese pickles
・Miso Soup
・Japanese tea


I would like you to experience Ichiju-Sansai-Style Japanese dish which is the traditional and basic style of Japanese food.
In addition, I provide rice, vegetables and eggs using locally produced locally and harvested in Kyoto.

I will make it carefully using Kyoto's commitment materials.
Enjoy the Taste of home cooking.

I provide basic and traditional Japanese food which can be easily made so that you can cook even after you go back to your country.
The bitter taste of bitter gourd nourishes the tired body of summer. What is limited to summer is because it is time to harvest fresh Goya that bathes a lot of sun. I think it would be fine to eat fresh vegetables at that time, so it is painful to use the ingredients taken at that time. please note that.
---
About Host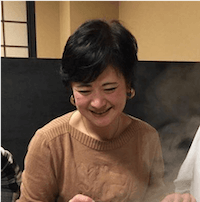 YUKO
I was born and grew up in Kyoto.
I would like you to taste the taste of vegetables and rice which are harvested in this place.
I believe that Japanese food should be casual and daily food. So I want to cook with the japanese dish whichi is focused on the taste od the material itself, harvested for local cconsumption and healthy for your body.
---
How It Works
Step1 Cook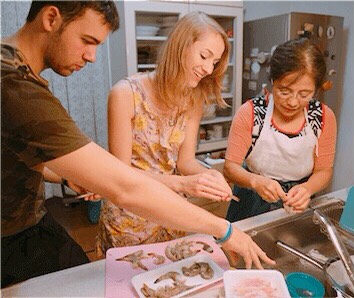 Visit a Japanese local's home and learn to cook their specialty.
Step2 Enjoy your meal!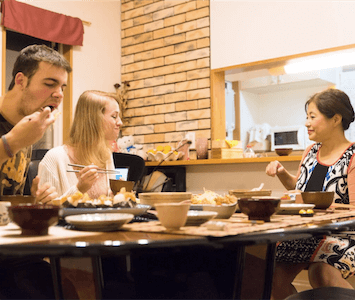 Eat the authentic homemade Japanese meal with your Japanese host. Take the opportunity to have a genuine conversation with a local Japanese Person.
---
Area
The closest station
Iwakura Station
How to get to the station?
From Kyoto Station : 30mins
Exact location provided after booking.
---