Krung Thep Maha Nakhon, as it is known in Thai, or Bangkok to the rest of the world is the largest city and the capital city of Thailand. It is an industrial, banking, technology, corporate, and tourist hub of area. Its significance as a destination to businessmen and tourists can't be underestimated. Regardless of the purpose of your visit, if you are traveling through and would like to experience something a bit uncommon you should invest some time in a privately hosted cooking class. Here you will learn the traditional Thai cooking techniques and be able to connect with the local culture and customs.
The lesson starts in the busy local market amongst all of the buyers and sellers of some of the highest quality Thai ingredients. You will learn how to spot and pick out the best ingredients for each dish. From there you will return to the kitchen to start your meals. Along with the recipes you will learn the cultural heritage of the meals and the importance of the dinning experience to Thailand.
Price: $33
Book this Bangkok cooking class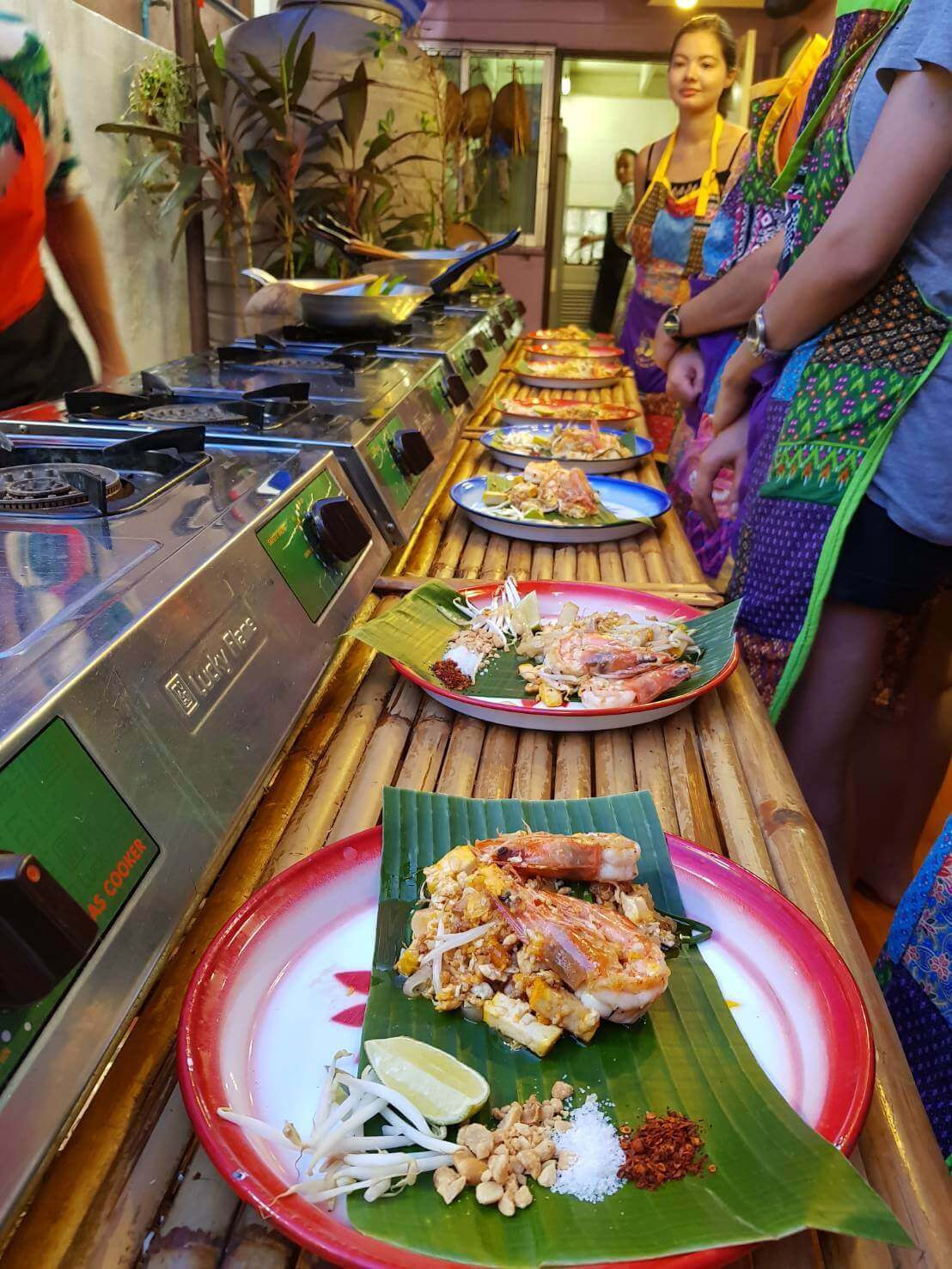 With only the finest of ingredients you will learn the art behind some of the most important Thai dishes including: Kao Pad Goong (Fried Rice Shrimp), Poh Piah Gai (Deep Fried Spring Rolls), Tom Kha Gai (Chicken Coconut Soup), Pha Neang Gai/Moo (Chicken/Pork Curry), and Khaw Neaw Mamuang (Sticky Rice with Mango). Everything is purchased that day and made from scratch including the curries and veggies.
Price: $35
Book this Bangkok cooking class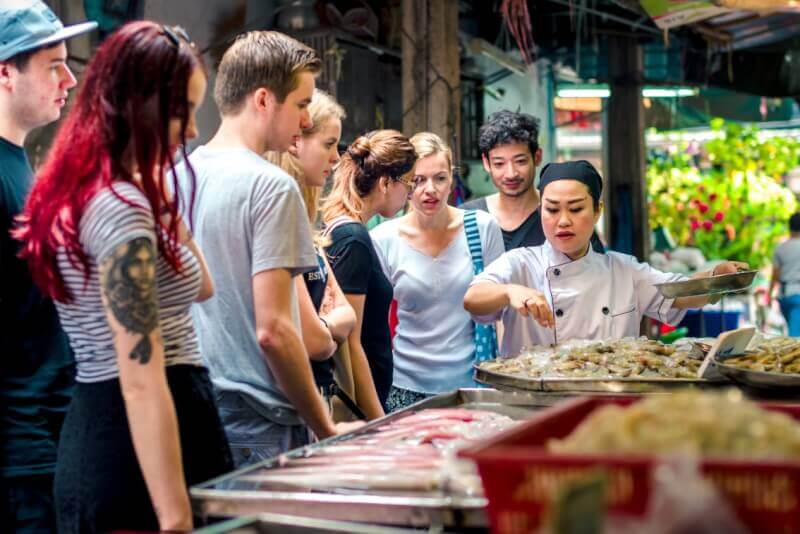 With you cultural and culinary guide Pimmy you will embark on an adventure that will take your taste buds soaring to new heights. After choosing a starter, main, and Thai curry you will learn the secrets to the intense flavors found in traditional recipes and how to mimic them when you return home. Leave with a skill that only a select few can say they have experienced.
Price: $40
Book this Bangkok cooking class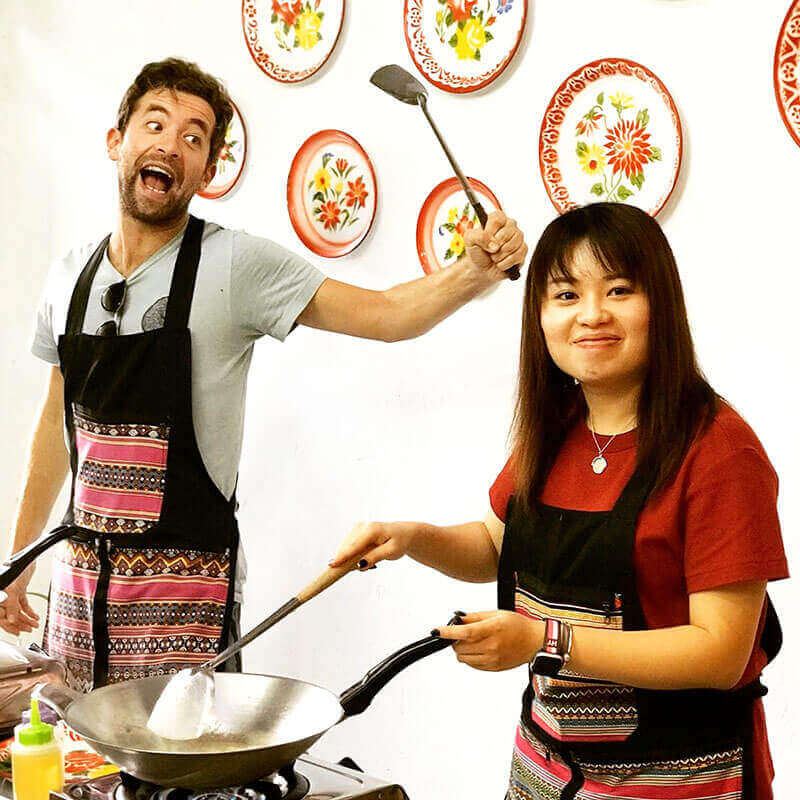 With the promise of a non-touristy experience your host and chef won't be just a tour guide through the different Thai recipes. Along with ingredients your host will add a dash of Thai food history, a spoonful of folklore & few pinches of neighborhood gossip and secrets to spice things up. Don't just learn about the recipes. You need to understand the context of the Thai culture.
Price: 40
Book this Bangkok cooking class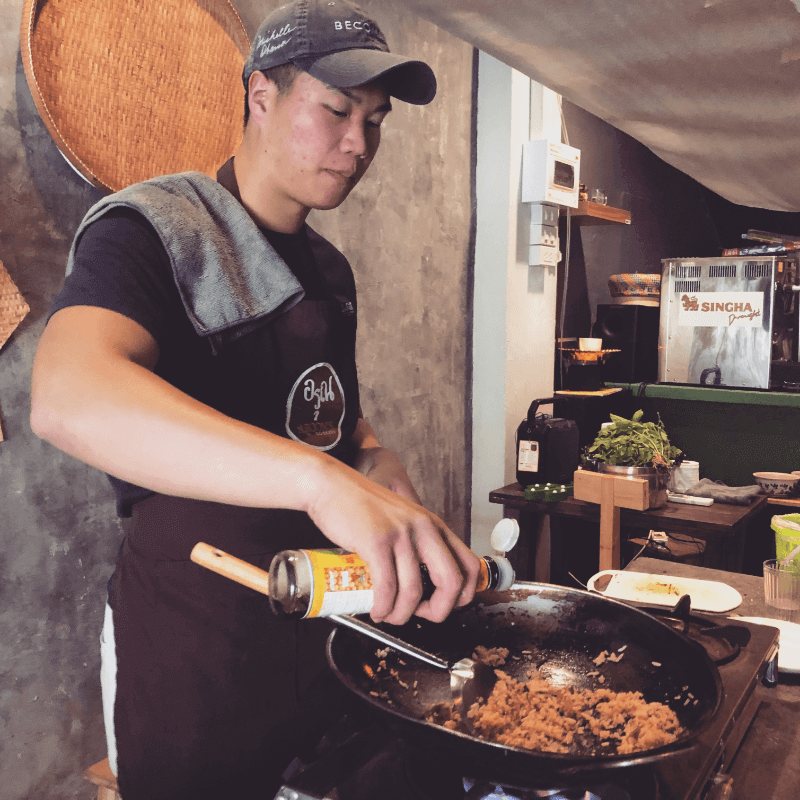 In Nongkhai, Chef Andy will open his Clay Pot Thai Cooking Mate school to you to learn about the entire Thai cuisine process. You will get to visit the local market to purchase the ingredients and mingle with the locals. You will explore the depths of the process and get an understanding of the importance behind each step. The menu includes soup, stir fry, curry, and a salad.
Price: $45
Book this Bangkok cooking class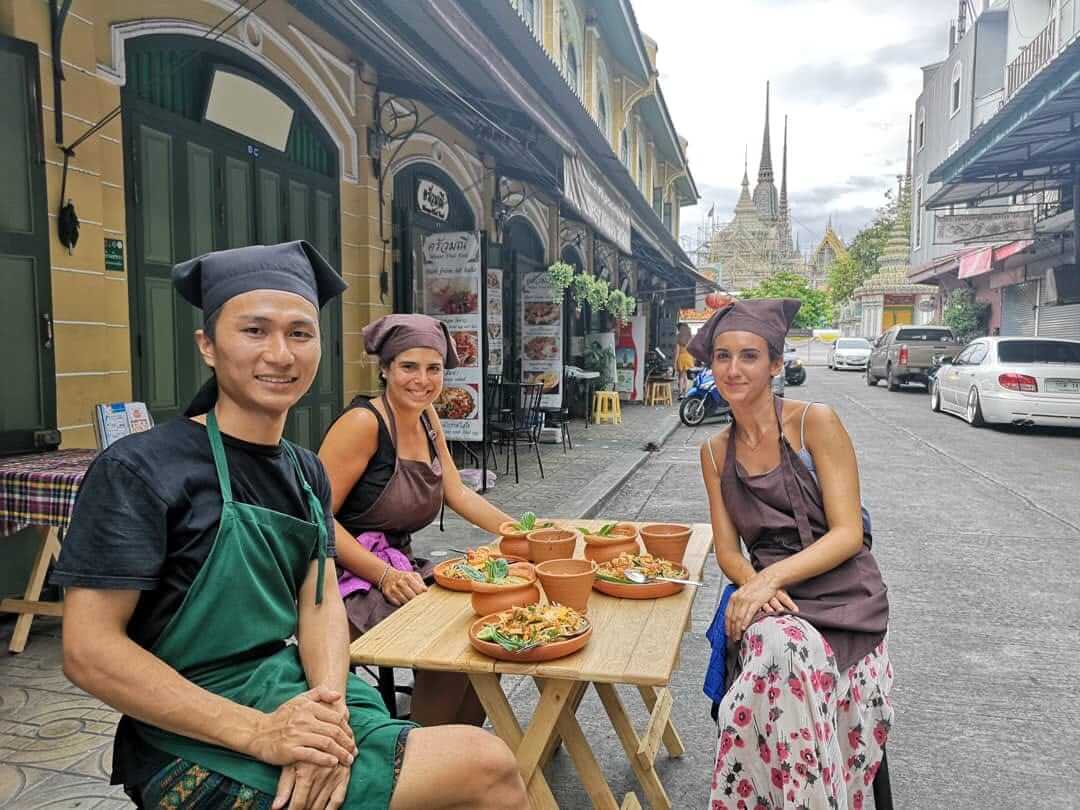 Final Thoughts
Don't just buy a cheap souvenir from a cart on your way to the airport. You should take a piece of the culture of Thailand back with you when you return home. There is no better gift than the gift of cooking lessons. Learn to cook some of the most iconic Thai dishes and be ready to serve them up to your friends and family when you leave. Come hungry and leave educated.
Explore all Bangkok cooking classes