Special Washoku Dinner Course with Japanese SAKE
Meal

Tokyo
---
Menu
· Salad with seasonal vegetables such as an appetizer-like dish
· Jelly of Japanese soup stock
· Japanese style carpaccio of sea bream
· Grilled meat suitable for sake
· rice
I will offer 6-7 items. You should be full of stomach.
The menu changes according to the season.
I will prepare beer and sake.
Sake is a stock of our home, "SUISHIN" made in Hiroshima.
If you would like to drink other drinks, please bring it.
Of course, those who don't drink can also participate. I will prepare some non-alcoholic drinks.
Children (up to 12 years old) will not include in the number of people. (That is free)
When you will come with children, I will prepare a kids menu if you can tell in advance!
For your reference, I'm putting out an e-book link that summarizes the past dishes.
http://amzn.asia/aeLwrOC
Here are the daily prototypes.
https://www.instagram.com/flavor_320/
Please come by all means. I will make tasty ones.
---
About Host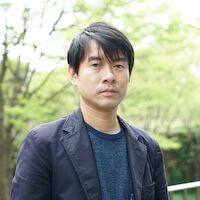 Okumura
I'm working for home electronics maker in Tokyo. My daughter was born 5 years ago. after childcare started, I improved my way of working style and I cook for my family every morning and night.
I like drink alcohol so usually I cook Japanese dishes with sake and Italian or Spanish dishes with wines.(except for my daughter)
I went to Paris and enjoyed cooking classes several times, I liked the cooking more and more.
My family frequently invite guests to my house to hold a dinner party. And sometimes I'm offering catering on my holiday. I thought that I could extend the enjoyment of cooking more. And I met airKitchen.
If various people gather, various things can be eaten, and I think that if people can enjoy meal together, life will be more fun.
It is a noisy house where child are shout, dance, interfere you, but those who can enjoy it, those who like to drink, and children are welcome.
Please come by all means. I will make tasty ones.
---
How it works
Step1 Visit local's home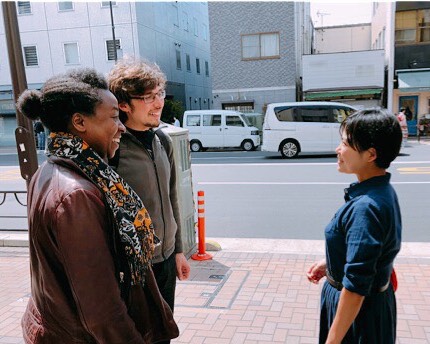 Visit a Japanese local' s home. Your selected host is waiting to welcome you and have a great time together!
Step2 Enjoy your meal!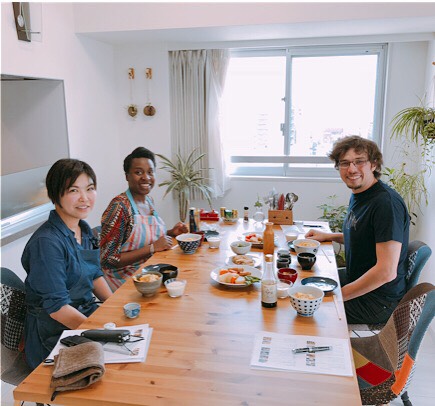 Eat the authentic home-cooked Japanese meal for vegetarians and vegans with your Japanese host. Take the opportunity to have a genuine conversation with a local Japanese.
---
Area
The closest station
Azabu Juban
How to get to the station?
・From Tokyo Station:20 mins

Exact location provided after booking.