Aichi Cooking Class
Nagoya Style home cooking
★★★★★
4
Cooking Class Menu
Sample menu
This is just a sample menu to give you an idea of the types of dishes the host cooks. Your menu will vary according to seasonal availability.
•Doteni (red miso stew)
•Tebasaki (fried chicken Nagoya style)
•Misokatsu (miso pork cutlet sandwich)
•Tenmusu (shrimp tempura in a rice ball)
Cooking experience: Join Akiko in her kitchen to make classic Nagoya dishes such as red miso stew and shrimp tempura in a rice ball or fried chicken, Nagoya style.
You will also learn how to make dashi stock from scratch for the miso stew.
Your cooking class will last about an hour before you sit down to share the Nagoyan style Japanese meal you helped prepare.
---
About Host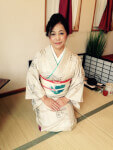 Akiko
★★★★★
(4)
Hello! My name is Aki !
I live in the suburb of the third biggest city of Japan which is Nagoya in the Tokai region.
I organize and host Japanese cooking classes for foreigners and visitors at my house. Foreigners guests from all over Japan who are visiting or want to visit Japan through sightseeing sites.
I was born in Osaka, in 1960 and grew up in Nagoya area. I have been so interested in cooking ever since. When I was a child and even now I dreamed about Takoyaki, having cooked everyday almost for 40 years. Since I was a high school student and made my bento box for myself.
I like studying languages for that reason I have studied English in a community college ] in U.S.A - L.A after graduated from high school. At that time, I met my husband there, who used to cook for a local Japanese restaurant and got married. I have been married for over 30 years having gathering countless home cooking recipes. Of course such achievement it have wouldn't been possible without my husband help who is picky when it comes about food, as well as my mother-in-law who is an excellent cooker.
I made up my mind to work at a delicatessen in a big supermarket to practice hygiene management. It was very strictly controlled having gained a great amount of experience to learn on site such things.
I am now into salsa dancing and studying Spanish. I have been studying Spanish since 3 years ago. Because, I wanted to understand the deepness of Latin music. I always seek opportunities that I could learn as many dishes from all over the world as possible.
---
How It Works
Step1 Cook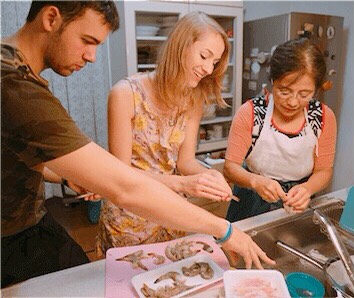 Visit a Japanese local's home and learn to cook their specialty.
Step2 Enjoy your meal!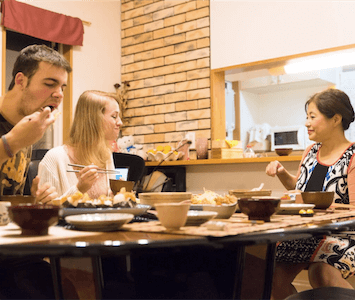 Eat the authentic homemade Japanese meal with your Japanese host. Take the opportunity to have a genuine conversation with a local Japanese Person.
---
Area
The closest station
Kachigawa Station
How to get to the station?
From Nagoya Station: 20mins
Free pick up service
This host can pick up you for free from the closest station!
Exact location provided after booking.
---
Reviews of Cooking Class
Dain, Korea
★★★★★
Even I've been in Japan for 5 years, it's still difficult having chance to experience Japanese home food. Thanks to my friend, I could have opportunity to participate this. Every dishes were so delicious ans also easy to learn how to make. Also, Aki-san was so nice and friendly, so that I could have comfortable and pleasurable time there. Watching Kendo after the cooking course(I could have chance thanks to Aki-san) was also very interesting.
April 2017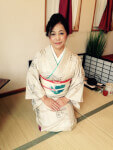 Response from Akiko
Dear Dain, There are various problems between countries, but there is no problem between individuals! So see you again someday. Thank you very much coming the other day!! Akiko
---
Thor, Iceland
★★★★★
Went here with two of my friends earlier. The host is a wonderful cooking teacher who can also explain the origins of the food and the ingredients. She is very warm and friendly and for anyone who even remotely enjoys Japanese cuisine, I would most certainly recommend this.
April 2017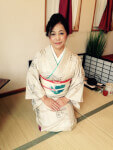 Response from Akiko
Dear Thor, Thank you for coming so far a way!! We made dashi soup stock from scratch. Thank you for sharing our culinary culture!! Please come again. Akiko
---
Vero, Germany
★★★★★
Our cooking lesson with airKitchen and Akiko-San was a fantastic experience. Being invited by a Japanese local to their home and learning how to cook Japanese dishes, including some of Nagoya's specialities, made it possible for us to take a deep look inside the Japanese food culture and into how Japanese live and think about various topics. Our host Akiko-san taught us how to prepare many delicious dishes: "Tebasaki" (Nagoya's local speciality, deep fried chicken wings), "Shrimp Tempura", "Doteni" (Red miso stew) and Red miso soup. We also learned how great Japanese hospitality is. What made our airKitchen cooking experience especially great was that everything was arranged to go very smoothly. Our host even picked us up from the station and brought us back to there, and had already bought all needed ingredients for our dishes. As the AirKitchen team was also very helpful and easy to contact, nothing could go wrong! I would love to enjoy such a great cooking session again soon. Thank you very much!
November 2017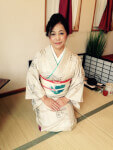 Response from Akiko
Dear Vero, It was a very nice meeting you! Looked like you had fun time. That was a very happy moment for me too!! I will see you again oneday! Akiko
---
Carlos, Denmark
★★★★★
I had really a great time. As a guy who wants to experience Japan from the inside, this was a very good opportunity for me. Our host was very kind, and her home was filled with small and beautiful Japanese details. I appreciated that, it gives a great idea of the everyday life in Japan. The best part was of course the food. I loved that for the first time I did not only ate some delicious Japanese food, but I also got to make it in a traditional Japanese kitchen, that was some real Japan seen from a first person perspective. I am very happy that I had the opportunity to experience this, and I would definitely recommend it.
November 2017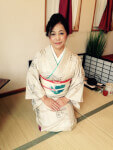 Response from Akiko
Dear Carlos, Thank for wonderful review!! I also had a great time with you since we made cultual interaction.Ⅰt was so nice experience!! Please come again. Akiko
---