As Japan's former capital and seat of the imperial court for over a thousand years, Kyoto offers a rich culinary tradition. The local food culture is diverse and ranges from aristocratic kaiseki ryori course dinners to the vegetarian shojin ryori.
1.Vegetarian & Vegan Sushi by Mikako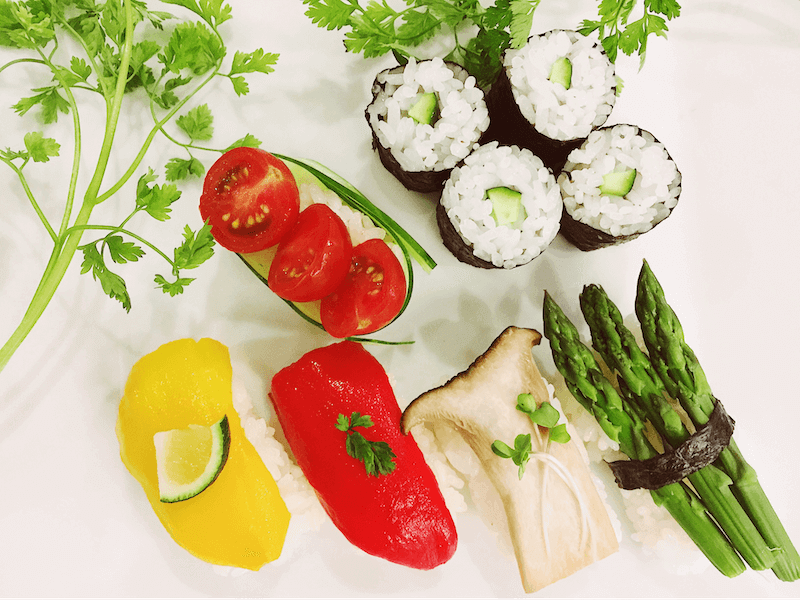 It is hard to find sushi for vegetarian even though there are tons of sushi restaurants in Tokyo. I would like to offer you sushi without fish using some vegetables.
I will make this from scratch with love for you at my house.
The ingredients are Rice, Seaweed (Nori), Vegetables, Sesame, Olive oil, Sesame oil, Rice vinegar, Sugar and Salt.
Some vegetables are grilled or boiled nicely.
I would be happy if I can help you.
https://airkitchen.me/kitchen/414.php
2.Organic Agedashi-dofu and seasonal vegetable dishes by Yoko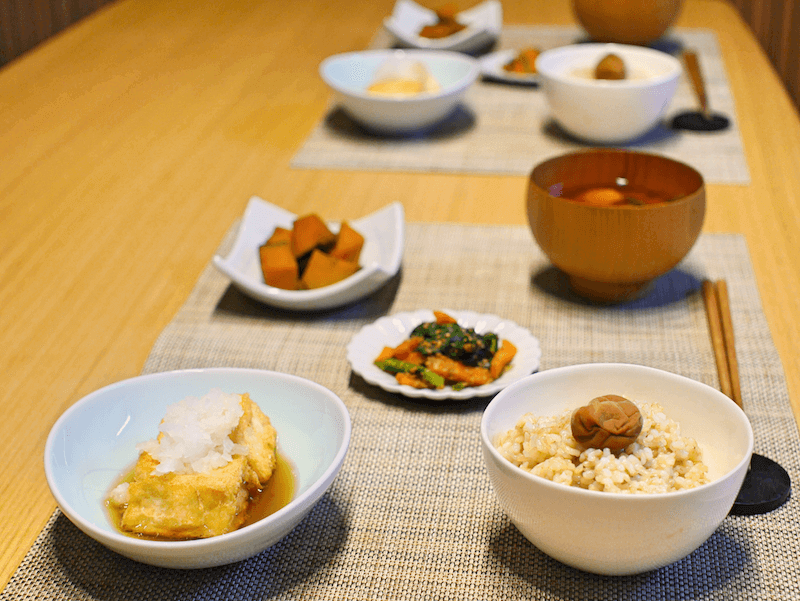 Agedashi-dofu is one one the best Japanese dishes I like. I can't forget the taste my Mom often cooked when I was a child. It's deep-fried tofu and eaten with dipping sauce. Dipping sauce is made from a broth of Kombu-dashi, soy sauce and mirin(Japanese rice sweet wine). It goes well with crispy deep-fried tofu.
The dishes I'll intoroduce are the dishes Japanese Moms have cooked traditionally and daily for their family though they might not be so famous in overseas compared to sushi or tempura. They are mild taste and easy on the body. Come and Try the real Japanese homestyle dishes not only for the tourists but for the locals.
https://airkitchen.me/kitchen/475.php
3.Tofu Dishes for Vegans and Vegetarians by Kanami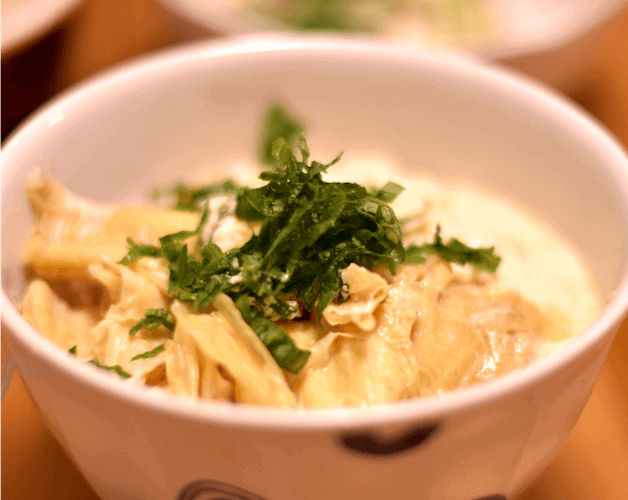 Enjoy a variety of Tofu dishes!
"Tofu" is one of the representative food in Japan. Since the raw material is soybean, it has good proteins and low calories. Tofu is recognized as a very healthy food in the world.
Since tofu is a simple taste, various arrangements are possible. However, many people overseas only have an image of "white square blobs"?
Tofu can be arranged in various dishes by fried, baked, boiled etc. You can easily make original tofu at home!
Although it is vegetarian correspondence, those who are not so are welcome. If you have a request please let me know when you contact.
https://airkitchen.me/kitchen/353.php
4. Vegan Ramen and Gyouza by Rina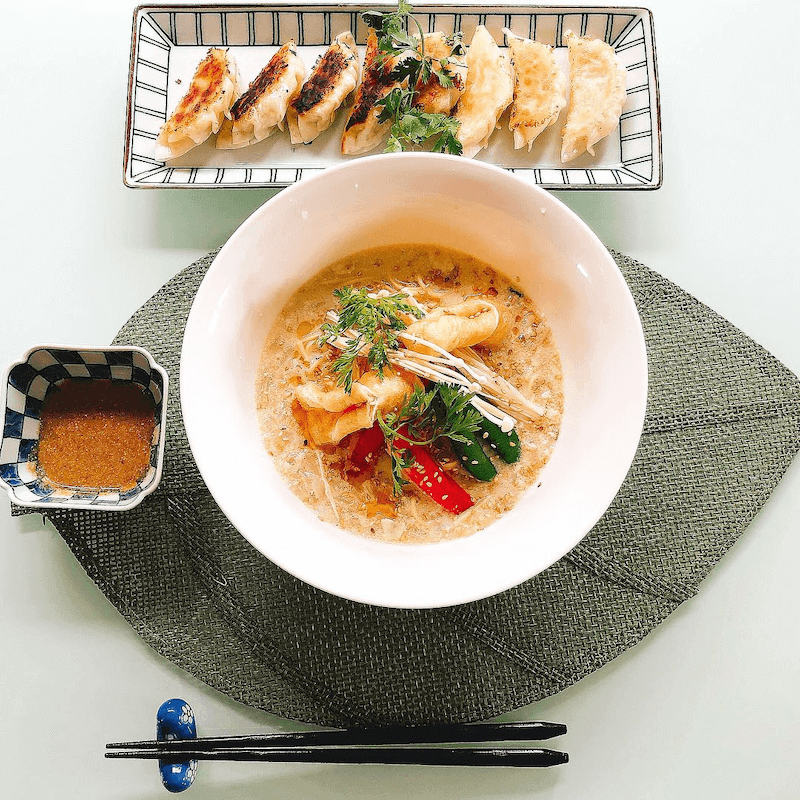 Ramen is a noodle dish with a delicious soup and several toppings. It is becoming increasingly popular cross the world:) I make the Ramen soup from the scratch.About tour(option for free.in different day)
My family's hometown is Asakusa, so I am familiar with that area. Please let us know what your request is and we are happy to grant your request.
https://airkitchen.me/kitchen/355.php
5.Ordinary home made dishies for vegans by Naomi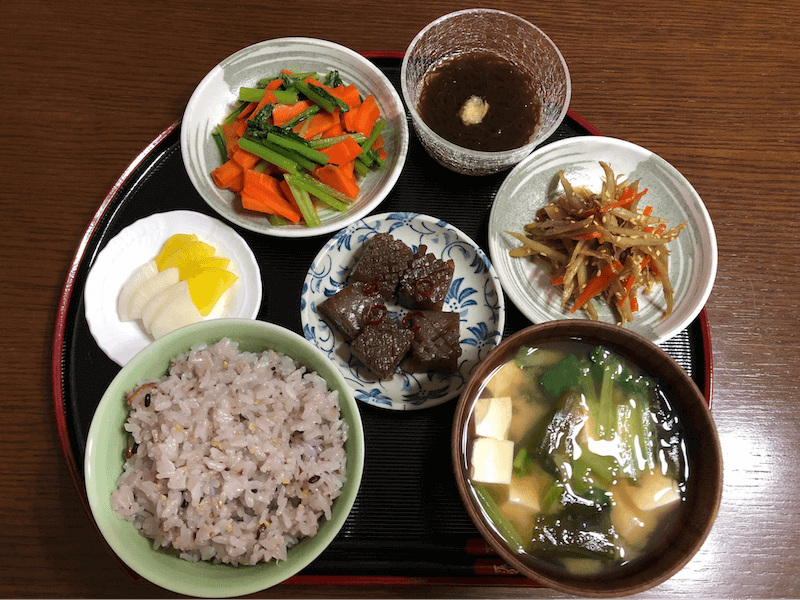 Rice, miso soup, side dishes (3 to 4 items), Japanese pickles
These meals are what Japanese people eat daily.
If you wish, I will also make dishes using Soy Meats, but basically I am planning to offer dishes like photo.