Sapporo sits on the northern most island of Hokkaido, and is Japan's 5th largest city. On Hokkaido it is the largest city and is know for more than just its famous beer. It is also an amazingly popular ski town in the winter. It hosted the first winter Olympics in Asia in 1972. Sapporo was settled in 1868 after the completion of a canal system through the area. During the Meiji period there was significant growth from settlers arriving from the island of Honshu. To further the development of the island, the government of Japan partnered with the US Govt. for assistance in city development. Due to the partnership western agriculture and livestock care flourished throughout the island.
1. Tea Ceremony Ren
This tea house is located near Nijo Market in the heart of downtown Sapporo and a lively market area. Your experience at Ceremony Ren is all about the authentic and immersive experience of drinking unique and high quality tea. It starts with guided education about the history of the tea ceremony in Japan, the cultural importance and each of the details. You will then learn about the pastries and how to eat them. From there you will pick a kimono and experience the tea ceremony fully with a chance to take memorable photos.
Map: https://goo.gl/maps/JkLSu3i9di9LUJpN8
Access: 15 minute walk from Sapporo Station
Hours: 10:00 – 8:00
Closed: Open During Business Hours But Reservation Required
Website: https://www.tripadvisor.com/Attraction_Review-g14126710-d12357218-Reviews-Tea_Ceremony_Ren-Chuo_Sapporo_Hokkaido.html
Price: ¥5,000 / Person for the Tea Ceremony Package
If you are looking for something that is a little more personalized and authentic then you should book an experience through airKitchen with Yoko. Her class is focused on the authentic manner of the tea ceremony and Dorayaki baking. The tea ceremony is much more enjoyable when accompanied with a sweet treat. Traditionally paired with a treat, the tea ceremony with Yoko will include the preparation of the dorayaki. Dorayaki is a red bean filled pastry. It is made of two small pancakes that act like a pocket for a re bean filling. Yoko will welcome you into her studio for a personal cooking lesson and tea experience.
Map: https://goo.gl/maps/fLyi9bT7DjQ6rPQi7
Access: 15 minute walk from Eniwa Station
Hours: Varries
Closed: Reservation Required
Website: https://airkitchen.me/kitchen/2272.php
Price: ¥3000 per person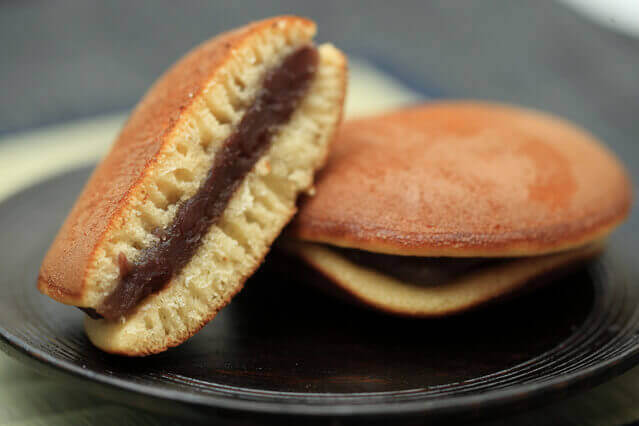 3. Basho Trip Traditional Tea Ceremony Experience
You will be learning how to perform the Sado tea ceremony from a tea ceremony master. You will learn every aspect of the ceremony starting with how to enter the room, to how to sit, and how to drip the tea and eat the pastries. You will be provided with traditional clothing to make it a full experience.
Map: https://goo.gl/maps/MkymfMSBfc76CS6Y7
Access: 10 minute drive from Kamiotai Station
Hours: Flexible
Closed: Open All Year Around
Website: https://bashotrip.com/en/plan/cookingclass376
Price: ¥2750 / Person
4. Sado : peaceful-bliss tea ceremony at Sekishuikeiryu Souke
At this tea ceremony the focus is about the philosophy behind the ceremony. This is based on the Sado and Matcha (green tea). The main concepts behind Sado are founded in Chinese Zen. This is more than evident in this group ceremony where peace and tranquility are at the center of the experience. You will be able to dress in traditional garb and learn all of the significant motions and meanings behind them.
Map: https://goo.gl/maps/doFSbpphLK5Cj33d8
Access: 3 minute walk from the JR Sapporo Station
Hours: Based on Reservation
Closed: Open Every Day
Website: http://www.sapporo.travel/ambassador_report/161225-sado-peaceful-bliss-tea-ceremony/?lang=en
Price: ¥2000 / Person for the tea ceremony
Sapporo is a beautiful city not just for its beer. Traditional tea ceremonies are an amazing cultural experience and connection to the past. If you are in Japan and looking for a way to see, smell, taste, and touch the historical aspect of Japanese life, a tea ceremony is a perfect and inexpensive way to cherish the moment and be present in yourself.
▼The Best Tea Ceremony Experiences in Tokyo▼
▼The Best Tea Ceremony Experiences in Kyoto▼
▼The Best Tea Ceremony Experiences in Osaka▼