Bangkok, or as it is known in Thai as Krung Thep Maha Nakhon, is not only the largest city in Thailand, but also it's the capital and a bustling metropolis of financial economies, major tourist hub, entertainment center, and Buddhist temple destination. Regardless of the purpose of your visit, if you are looking to experience not just a local taste, but a personalized local cultural experience any one of these hosted cooking classes is a definite must for anyone with a desire to expand their culinary knowledge. Here are the top 5 vegan and vegetarian friendly cooking classes in Bangkok for when your taste buds are wanting something new and unexpected.
If you are looking to pick you our herbs and spices that you will be using in the dishes then you should check out Chef Jimmy in the Bang Na region. Under his guidance you will learn how to cook three dishes of your choice using fresh herbs and spices that you pick from his garden. This vegan and vegetarian friendly class focuses on the use of the ingredients in Thai cooking so you can explore more flavors when you leave.
Book this Bangkok cooking class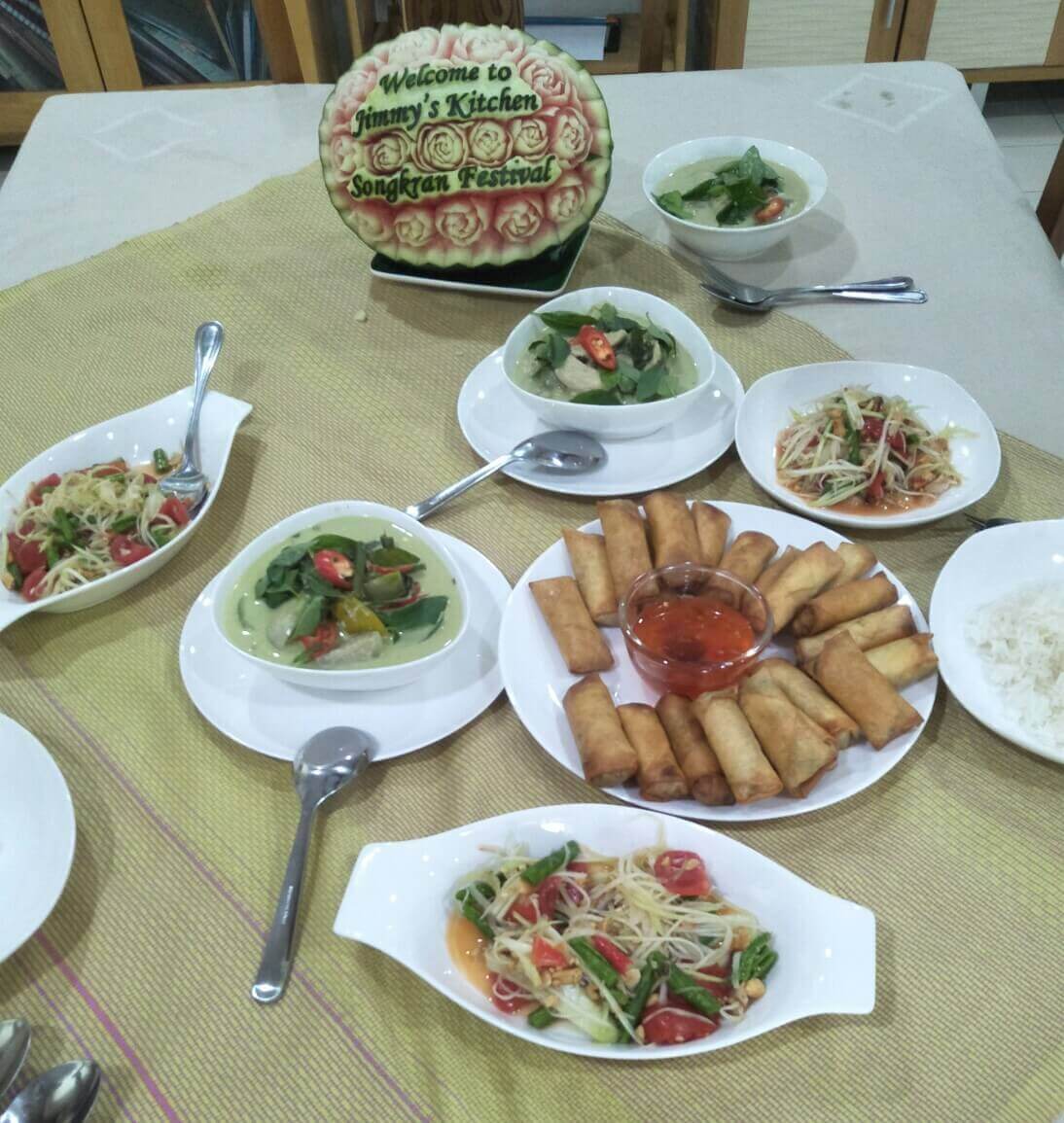 With the assistance of Chef Rachanon you will not only learn how to cook the dishes but also the culture behind eating Thai cuisine. Along with the cooking class you will take a tour of the local market and learn how to pick out the best ingredients for each of the dishes. Each day has a different menu and each is customizable to your eating needs. At the end of the class you will be able to take home a booklet reminding you of what you learned and how to repeat it.
Book this Bangkok cooking class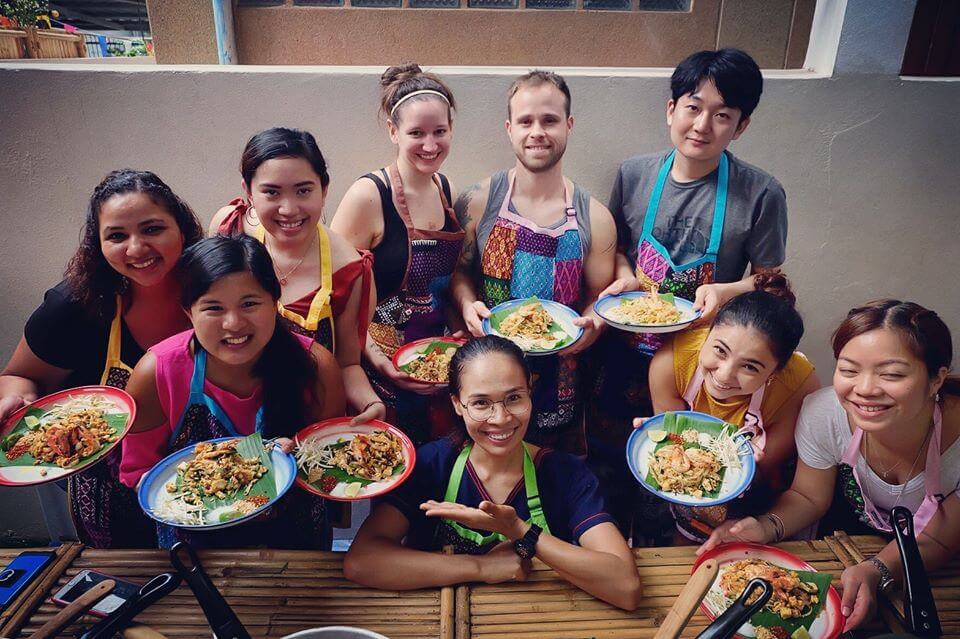 In the heart of Bangna, you can experience the joys of urban markets and cooking fresh from real ingredients. At the MTC Cooking School you will have a small class size 1-6 people and be able to fully immerse yourself in the sights of the busy economic center whiling buying ingredients and taste the delicate and balanced ingredients that you learn to develop. You can pick your own menu which can be vegan and vegetarian friendly from a large list of possible dishes.,
Book this Bangkok cooking class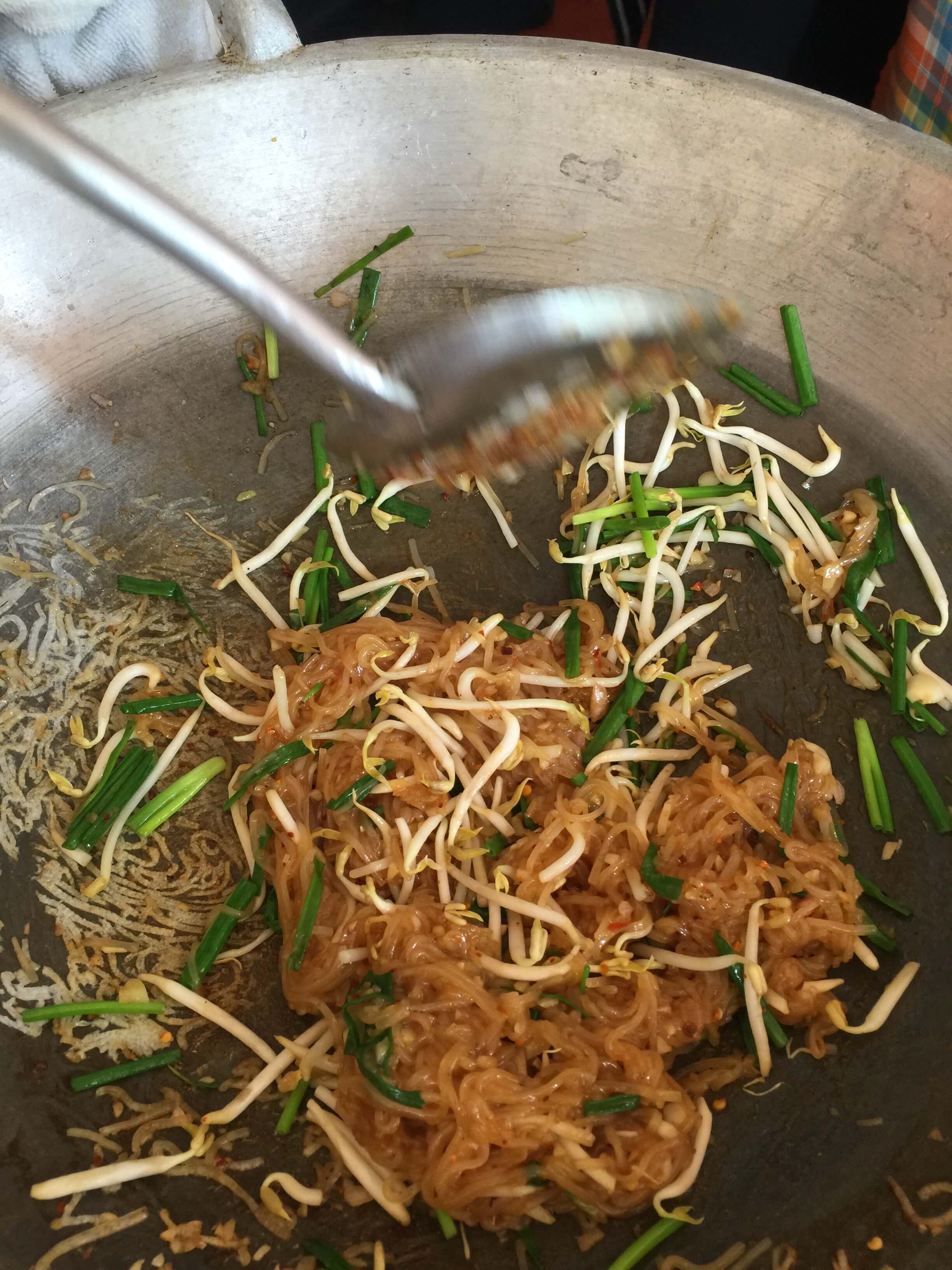 At the Modern Woman Cooking School you will learn how to cook Thai style fried noodles with tofu, peanut, and Chinese chives, the most famous of Thai street food. Establish in July of 1979, Mr.Polsri Kachacheewa, a professional radio and T.V. host and personality on the professional of food preparing, has instructed the school since day one. This menu has a vegetarian and vegan friendly option.
Book this Bangkok cooking class
Come to enjoy home Thai cooking with Pimmy. With Chef Pimmy you will learn all of the secrets to the best Thai dishes. You will be able to choose between multiple dishes for a starter, main dish, and Thai curry. Each option has a vegan and vegetarian friendly option. With Chef Pimmy you will learn the modern cuisine culture in Thailand along with the recipes for the dishes.
Book this Bangkok cooking class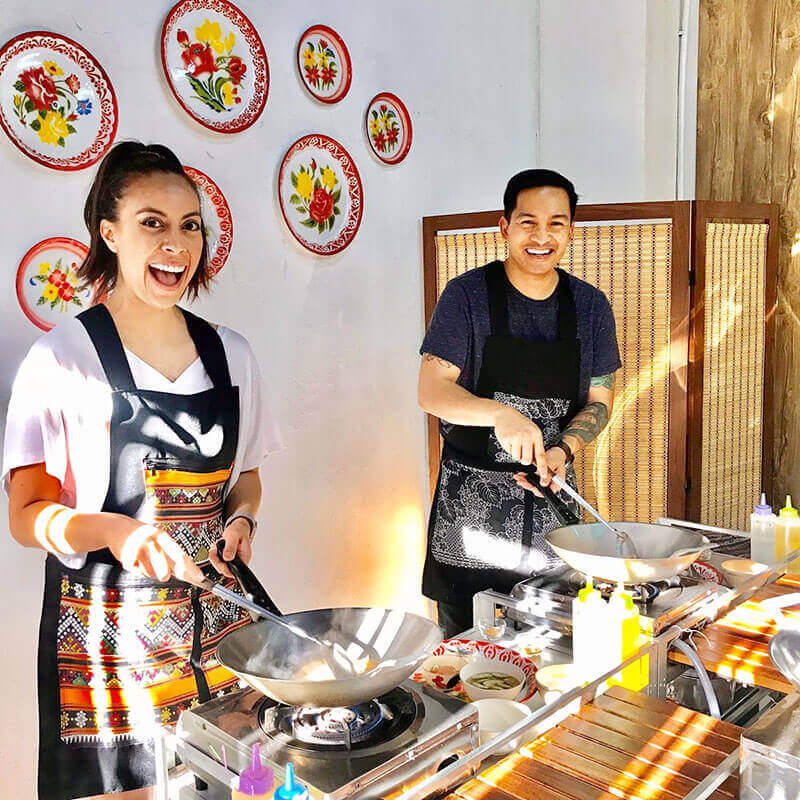 Final Thoughts
Anyone can go visit a temple or cultural center. Though, few will be adventurous to enter someone's home to learn the local cuisine. Don't just visit the sites, experience the local culture and bring a bit of useful knowledge home.
Explore all Bangkok cooking classes