Chiang Mai is situated in northern Thailand between Laos and Myanmar. Nestled in the mountains of northern Thailand it is the largest northern city and the capital of the Chiang Mai Provence. Established on the Ping River gives it a strategic trading location amongst the other countries and the other cities and provinces. You can come here to learn vegan-style traditional Thai cuisine or Khao Soi, a Northern Thai noodle curry dish found mostly in Chiang Mai.
Chef Anusara, or as everyone calls him Noodle, will take you through the traditional Thai cuisine preparation and purpose for each ingredient in each dish. You will be able to choose a option from each category for a large feast including: Stir Fry, Soup, Appetizer, Dessert, Curry, and Curry Paste. All dishes have a vegetarian and vegan friendly option.
Book this Chiang Mai cooking class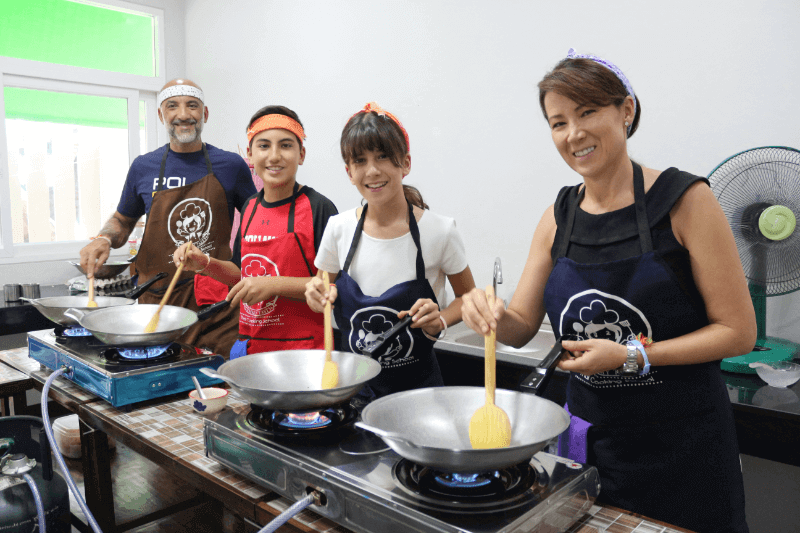 Learn how to make authentic Thai dishes with this fun, small-group cooking class where you'll prepare classic dishes using ingredients from a local market. Choose between a half day class during the morning or the evening and cook three or four dishes, or go for the full day class to cook five dishes together with an extra two courses. You will be able to end the day with a group meal to enjoy all of the creations.
Book this Chiang Mai cooking class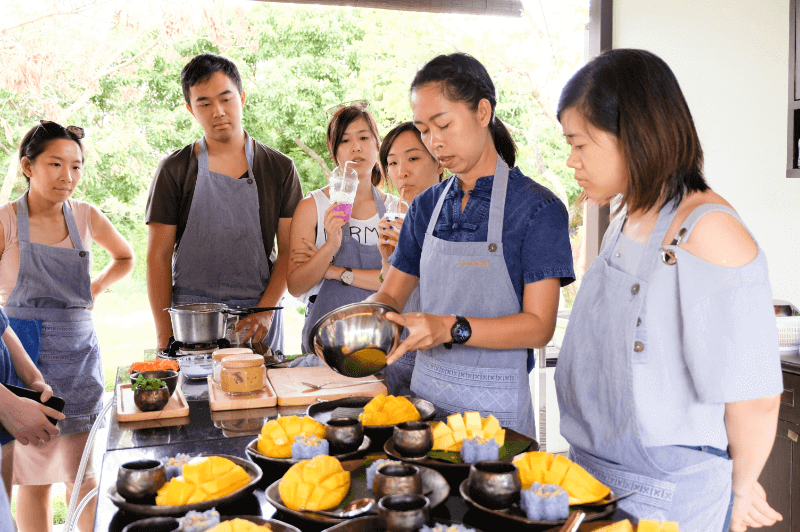 Chef Suwicha will guide you through this traditional Thai dish 5 hour class with a trip to the local market to learn how to pick ingredients. You will get to choose any meal, including vegan and vegetarian options, as part of your meal: Curry pastes, Curries, Noodles, Soups, Desserts, and Fried Spring Roll. Chef Suwicha specializes in teaching beginners and diet restrictive meals.
Book this Chiang Mai cooking class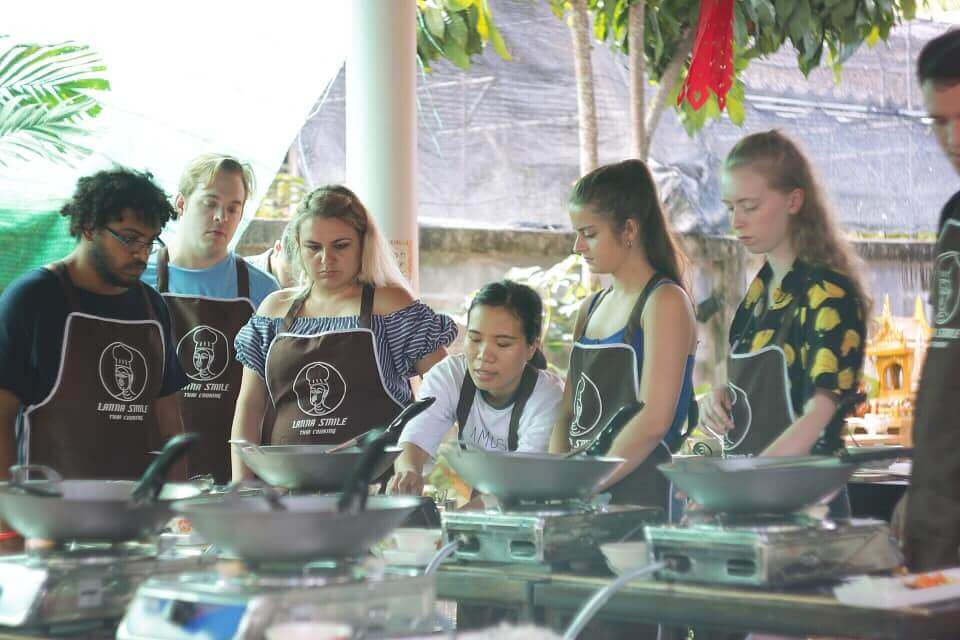 Where some classes have a vegetarian and vegan meals as an option, Auntie Orn will take you through her small family farm to learn the possibilities behind Thai cuisine and the simplistic but powerful flavors. At her farm they are constantly planting, watering, composting, weeding, harvesting, making herbal products to use in their house and kitchen and cooking with their own organic products.
Book this Chiang Mai cooking class
With Chef Patchareeporn you will be first guided through a market to smell, taste, and touch all of the ingredients before you buy them. You will then take your plant based ingredients to make traditional Thai dishes including: Chili Paste, Green / Red Curry Paste, Peanut Sauce, Tom Yum Soup or Coconut Milk Soup, Green or Red Curry, Pad Thai or Pad See Ew, Fresh Spring Rolls or Papaya Salad, and Mango with Sticky Rice.
Book this Chiang Mai cooking class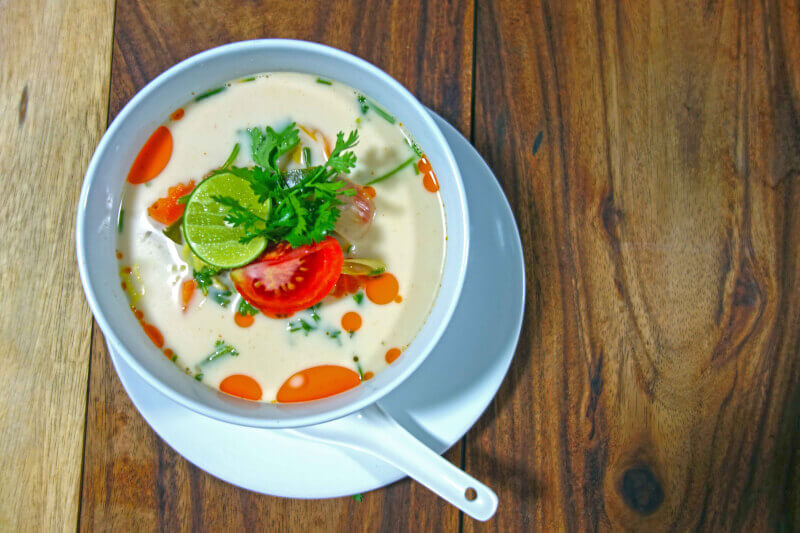 Final Thoughts
Chiang Mai is a beautiful city and has a deep and rich culture that is ripe for exploration. If you are looking to take in some of the local color and learn a new skill a cooking class taught by a local is hard to beat. You can learn the ways of Thai chefs and bring home a new found appreciation for the kitchen.
Explore all Chiang Mai cooking classes