Tokyo Cooking Class
Art MOCHI (Rice Cake)@Ginza-Tsukiji, Tokyo
★★★★★
1
Cooking Class Menu
Assembly art mochi with glutinous rice flour, sugar, hot water. It is gluten-free sweet dessert. Art Mochi is the dumpling rice cake 10 slice with art design on each surface.
This class is no lunch tasting, and no another art food demostration.
Cooking Class Information
① introduce each other
② how to use tools and ingredients
③ whorkshop (pound, knead, assembly)
④ finishing cut, photo time

Even Japanese are also beginners for "art" mochi because it's old skill in countryside, so let's enjoy that pounding mini mochi with pistle and shaping mochi dough just like clay play to be a child again! This is a fun good way to know traditional culture. It is gluten-free sweet dessert with simple ingredients as glutinous rice flour, sugar, hot water, food pigment. Tools are mortar, pestle, roll pin, cutting board, non-stick gloves. 40 min English roll making by master instructor. It's understandable to make same way your own roll with demonstration by instructor's one in front of you. After assemble it, cut it to 10 slices and pattern will appear on each slice surface. That's fantastic and magical moment. You can take a picture to share for your SNS. In this class, no additional another art food demo and no tasting. If you are long staying visitor or residence in Japan, you can take your mochi, steam at home. If not, you can taste a few slices in my room with green tea for here instrad of to go. This mochi is good for 1 month in freezer, 1 week in fridge, 1 day in room.
---
About Host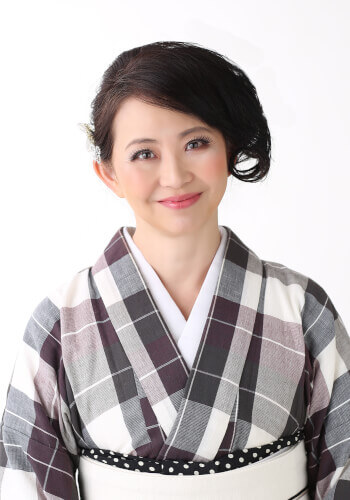 Mami
★★★★★
(1)
Hello. My name is Mami. I have been telling how to make art sushi roll for 8 years to thousands of people as fun, company event and also certificatation. Besides I start art mochi class too from 2 years ago. Both of these design food are Japanese traditional local cooking.

I had lived in Houston Texas, USA for 3 years, then back to Japan I opened design sushi roll class because wanted to give my county experience to appreciate foreigners had given to me their countory experience before. Let's enjoy Japanese kawaii and delicious sushi roll and mochi together!

粋 STYLISH : Edo-style minimalism room, KonMari'd and cozy, and kimono host.
遊 SURPRISE : interesting Japanese traditional tools, books, toys as my collection.
匠 SPECIALIST : 8 years, 3,000 guests, 50 media appearances, certificate class too.
---
Area
The closest station
Tsukiji Station
How to get to the station?
From Ginza: 5mins
Exact location provided after booking.
---
Reviews of Cooking Class
Matt, United States of America
★★★★★
We had a lot of of fun with Mami. She helped us with learning about making a fun desert and learning about Japanese culture.
Jul 2019
---
FAQ about Art MOCHI (Rice Cake)@Ginza-Tsukiji, Tokyo | Cooking class by Mami
How much does it cost to join Art MOCHI (Rice Cake)@Ginza-Tsukiji, Tokyo?

It costs 4000 per person.

What is the maximum capacity of Mami's cooking class?

Up to 6 people can join Mami's cooking class.

Is Art MOCHI (Rice Cake)@Ginza-Tsukiji, Tokyo available for vegetarians?

Yes, Art MOCHI (Rice Cake)@Ginza-Tsukiji, Tokyo has a vegetarian option.

How long is this cooking class by Mami?

Duration of this cooking class is 1 hours.

Is Art MOCHI (Rice Cake)@Ginza-Tsukiji, Tokyo available for vegans?

Yes, Art MOCHI (Rice Cake)@Ginza-Tsukiji, Tokyo has a vegan option.
Additional cooking class information
Confirmation

You will receive the confirmation within 24 hours.

Payment

We accepts these cards on airKitchen.

Cancellation

Cancellations up to 48 hours prior to the class begins will be fully refunded by the airKitchen cancellation policy.