Saitama Cooking Class
Gyu-don Japanese beef bowl
Cooking Class Menu
・Beef bwl
・Vestables pickles
・Miso soup
・Shirotama azuki(dessert)
・Green tea
Let 's make Japanese cattle today.
It is a bowl seasoned with soy sauce and sugar. If you master this, you will be able to make Sukiyaki.
Dessert 's [SHirotama azuki]is based on traditional' mochi 'and bean paste. I finish with vanilla ice.
Offering green tea is a refreshing tea with leaves in Kyoto
---
About Host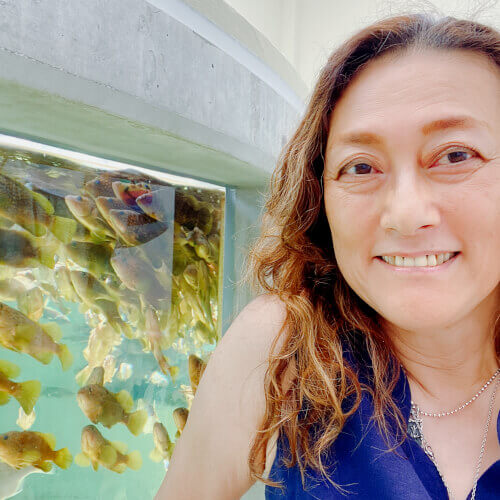 Keiko
Hello I'm keiko,I live in Saitama City,
I love a travel,I like to touch different cultures, so I'd like to talk with people from various countries. I love cook,,,and I like to have a home-party with guists,
Ex, family,friends and co-workers,,,,,
How about are your Japanese travel?
Have you had many Japanese cuisines?
Travel and cuisine have inportant relationships.
Becouse, there are menories of your travel.
Let's cook Japanese popular cuisines with me,
I want you to cook Japanese cuisines at your home.
● Free pick up nearest Station.
● Morning Class(without wedwedayand mrket closed day)…you can go to fish market around my house. +30min,+¥500
● Optional….you want to buy Japanese seasoning, you can to go shopping with me, +30min,+¥500
---
How It Works
Step1 Cook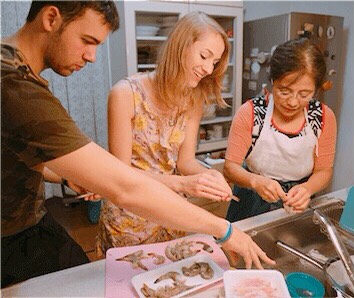 Visit a Japanese local's home and learn to cook their specialty.
Step2 Enjoy your meal!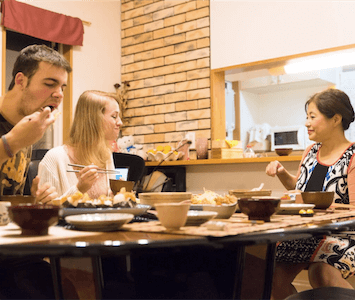 Eat the authentic homemade Japanese meal with your Japanese host. Take the opportunity to have a genuine conversation with a local Japanese Person.
---
Area
The closest station
Urawa.Nakaurawa.Nishiurawa
How to get to the station?
From Urawa Station: 15mins
Free pick up service
This host can pick up you for free from the closest station!
Exact location provided after booking.
---