Maxwell, a college student from Australia, joined Masako's Handmade Udon and Tempura class in Asakusa, Tokyo.
He is traveling Tokyo, Osaka, Koyoto, Hiroshima, and Hakone with his family for 3 weeks.
Since he loves eating and cooking, enjoying local Japanese food is one of his main purpose for this trip in Japan.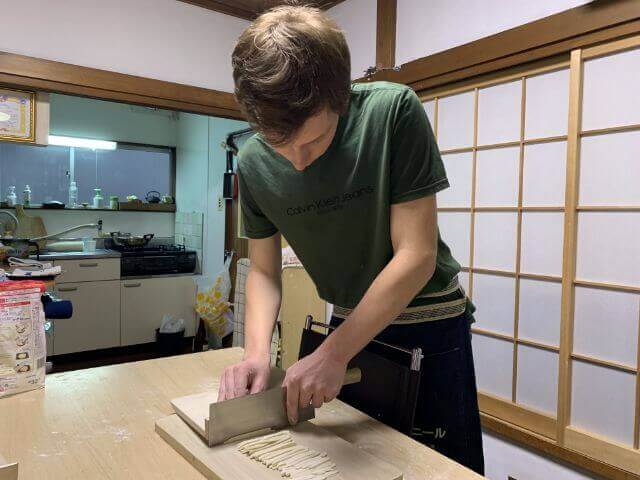 Why did you want to join the cooking class?
Because my hobby is cooking, and I always cook many kinds of dishes of various countries at my home.
I also like Japanese food and often eat them at a Japanese restaurant in Australia.
While traveling in Japan this time, I enjoyed many types of Japanese food.
I thought learning authentic Japanese food by a local host would be must-do during my travel in Japan.
Why did you choose"Handmade Udon and Tempura class" by Masako?
The reason I chose this class was that I wanted to be able to make udon noodles from dough.
I tried to make ramen from scratch at my home before, but it was difficult only with a recipe book and I couldn't make it well.
This time, I would like to master making Udon noodles from scratch from a local host in Tokyo.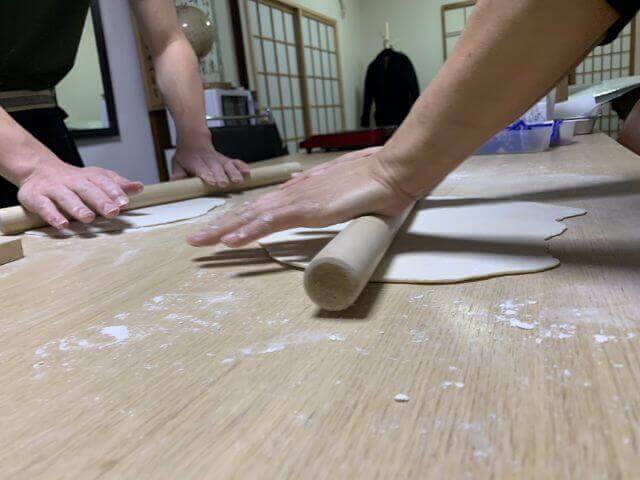 What was the highlight of the cooking class?
It was a very valuable experience to make udon by myself, and in addition, my host Masako was very friendly, and the cooking class had a homely and warm atmosphere.
Also, the location of the cooking class was about 5 minutes by train from Asakusa, which was very convenient.