If you are interested in using airKithen service and curious who would be a airKitchen  cooking host, please check out this post! We interviewed Okabe, who is airKitchen cooking host in Nagoya
 First of all, please tell me why you started airKitchen cooking host.
There are so many kinds of Japanese local food. However, I feel like only a few Japanese foods are really popular   for foreigners like Sushi and Tempura.  I want to tell guests that there are much more delicious food in Japan.  That is why I started airKitchen host. I want to pass on traditional local food culture. If foreign travelers enjoy those things, people in Japan would also realize that local food culture is super cool. I hope I could contribute to protect and succeed local food culture.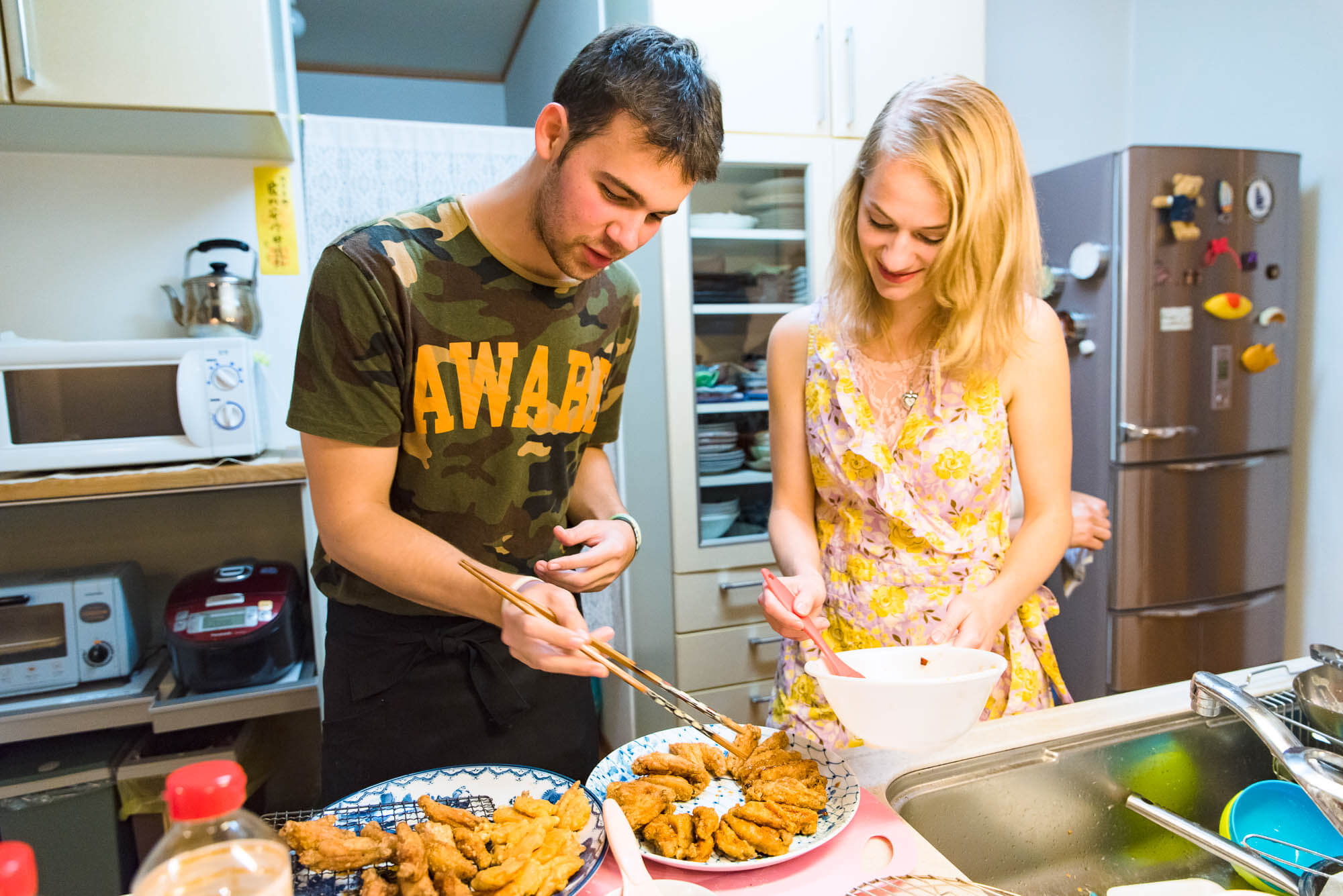 What kind of cooking experience is offered?
I would talk with the guests about their wishes, but I recommend Nagoya food. We are making "Tebasaki" (chicken wings), "Temmusu" (Rice ball with flied fish), and a "Doteni". Since you would visit Nagoya, I'd like to introduce local food in Nagoya.
Who would be your guest mainly ?
Most of my guests are foreign travelers mainly from Europe and Asia. I think most time, they comes with about two people or more.
What makes you feel happy when you are doing a host?
I'm happy especially when guests cook food which I taught after they get  back their home. I feel happy because I feel like what I taught is handed down as a culture.
What is popular for guests?
Guests are pleased when they grasp rice balls yourself or move their hands to make it. I would be careful not to over help as much as possible, and let them do it by themselves.
What is the appealing point of your cooking experience?
I always try to communicate  with guests well in advance and make all their wishes. Every cooking experience is  handmade and we are going to make something suitable for the guest.
Please send a message to the guest
I want you to get to know that there are many Japanese food as well except for Sushi and Tmpura. I would like to teach you not only sushi and ramen, which are also known in foreign countries, but also unique dishes in the area in the countryside. Also I want to tell you that not only the big city but also the countryside would be excited.
Click here for Okabe's cooking experience page