Tokyo Cooking Class
Secret to daily BENTO life
★★★★★
2
Cooking Class Menu
BENTO box
(Teriyaki chicken, Japanese omelette, pork sausages, variety of veggies, fish balls, rice)
Tea

Welcome to imi's BENTO project!!!
Cooking Class Information
Why is Japanese food so delicious, beautiful, and well-balanced at the same time? There is a secret method to make Japanese food so perfect. Even many Japanese do not know this method.
It doesn't have to be Japanese food to fill your BENTO box. Once you learn the secret method, you can make your own BENTO with the foods you cook everyday. You can make these foods more delicious, beautiful and well-balanced than ever.
My goal is to share the secret method with you so that you can continue the BENTO lifestyle after getting back home and to help spread BENTO worldwide. That's why this cooking class is called
Imi's BENTO project!


*BENTO class is 10:00-13:30 on weekdays.
*Class opens upon requests.
**Please send requests at least 3 days prior to the desired date. Last minute request may not be accepted.


9:45 meet at Kanamachi station(Tokyo metro Chiyoda line) My place is about 10 min walk
10:00 introduction and lecture
10:45 cook some popular Japanese BENTO dishes
11:45 be creative! fill your own BENTO box
12:15 let's eat!
13:30 thank you for coming, see you off at Kanamachi station

*End time may vary depending on the number of attendees.
---
About Host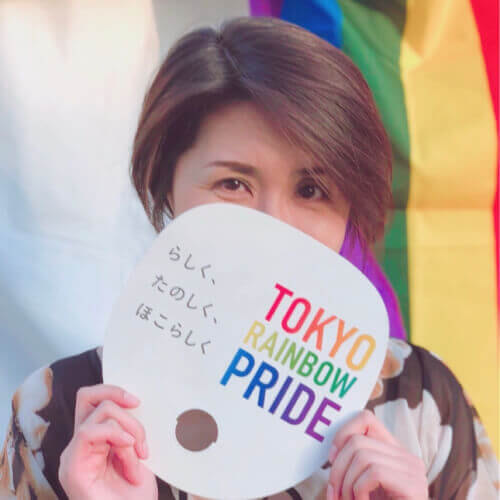 Imi
★★★★★
(2)
Hi, I'm Imi.
When lost weight due to depression, I became aware of that "LIVE=EAT", "we EAT to create  our BODY and SOUL, and LIFE", "WHAT we eat creates WHO we are". I quit my office job and enrolled in food business school to be a food workshop organizer at the age of 40.

Having more than 10 years of experience coordinating seminars for women's sexual wellness  as a member of NPO which provides PLHIV with quality care and support, I came to realize that "food" and "sexuality" are directly connected to our wellness, however, especially in Japanese society, they are both tend to focus on someone other than ourselves, such as family and partners.

I believe "food" and "sexuality" are primarily meant to be taking care of your own body and  loving yourself.  Loving yourself is essential to live a happy life, and food plays an important role as well.

For the Last 6 years I have been organizing "Food x Self-love" themed workshops for Japanese followers. It is time to spread my vision to the world.

I always make sure my food workshops are lots of fun but also inspire changes in people's lives by being logical for easy application in different food cultures and life styles.
Hoping my workshop to be a serendipitous moment in your life.

My mission is to take a part in creating a colorful society where we can freely express who we are and love as we are.

Happiness is always within you.
Join imi's BENTO project!!
---
How It Works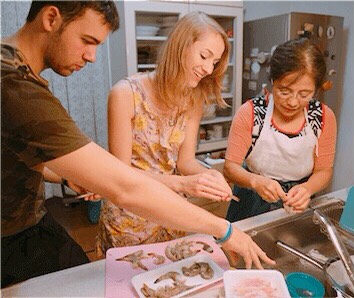 Step1 Cook
Visit a Japanese local's home and learn to cook their specialty.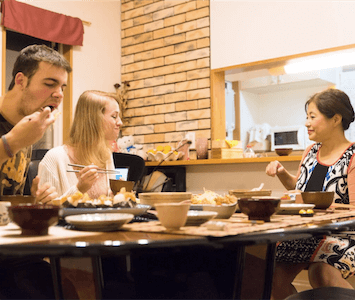 Step2 Enjoy your meal!
Eat the authentic homemade Japanese meal with your Japanese host. Take the opportunity to have a genuine conversation with a local Japanese Person.
---
Area
The closest station
Kanamachi station
How to get to the station?
From Ueno station: 25mins
Free pick up service
This host can pick up you for free from the closest station!
Exact location provided after booking.
---
Reviews of Cooking Class
Emma, Australia
★★★★★
I had a wonderful time at imi's class! She took the time to carefully explain the method to making a perfect bento before we started cooking, and the cooking itself was very easy to follow so I'm confident I'll be able to apply what I learned after I return home. I think anyone from a beginner to someone more experienced with Japanese cooking would be able to learn something from this experience. The bento was very tasty, and Imi was also super friendly and easy to talk to. Highly recommended!
May 2019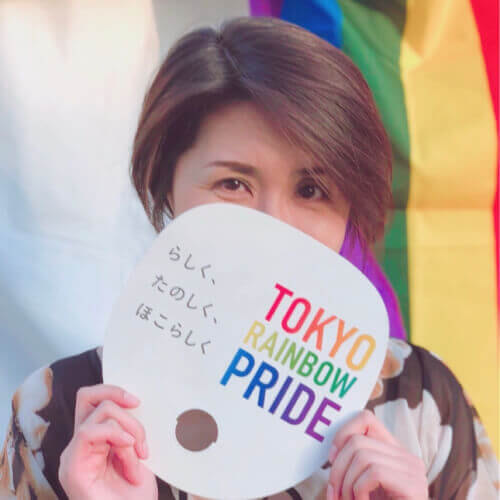 Response from Imi
Emma Thank you for the review! I enjoyed sharing bento secrets and talking about your interest in musicals. So excited when you sent me a photo of your bento after returning home. Your bento had everything I shared in the class. You are a wonderful student! Keep your daily bento life going!
---
Kyle, United States of America
★★★★★
Your class was the highlight of my time in Tokyo and possibly my whole trip. Would love to take another of your classes next time i'm in Tokyo
Apr 2019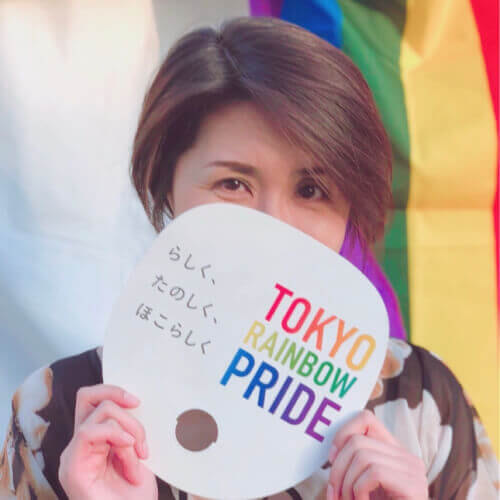 Response from Imi
Kyle Thank you for choosing my class. So excited to hear that my bento class was the highlight of your whole trip because I know you had visited many places including Mt.Fuji, Kyoto and Hiroshima. I could tell in your eyes you were so excited about learning the secret methods and enjoyed making bento. I'm so happy you are practicing and asking me questions even after you went back home. Please come back again!
---
FAQ about Secret to daily BENTO life | Cooking class by Imi
How long is this cooking class by Imi?

Duration of this cooking class is 3.5 hours.

How much does it cost to join Secret to daily BENTO life ?

It costs 8500 per person.

How to get to the place where Secret to daily BENTO life being held?

Please go to Kanamachi station which takes 25 mins from Ueno station. Then Imi (host) will pick you up there!

What is the maximum capacity of Imi's cooking class?

Up to 4 people can join Imi's cooking class.
Additional cooking class information
Confirmation

You will receive the confirmation within 24 hours.

Payment

We accepts these cards on airKitchen.

Cancellation

Cancellations up to 48 hours prior to the class begins will be fully refunded by the airKitchen cancellation policy.