Nestled in the mountains of northern Thailand between Laos and Myanmar sits the province capital city of Chiang Mai. Its position on the Ping River has given it a strategic trading location since it was established. Chiang Mai has all of the wants of a tourist or passing through visitor, a major downtown with a variety of services, river activities, and outdoor adventures in the mountains. In addition it has a wide variety of Thai cuisine chefs ready to help you explore and connect to the culture and heritage of Thai cuisine. When you are here don't overlook the opportunity to stop in a take home a gift of skill that will last a lifetime.
Chef Anusara (Noodle) will teach you one of many meals from the traditional Thai menu including Stir Fry, Soup, Appetizer, Dessert, Curry, and Curry Paste. His expert taste and precision will only make the learning experience better with small class sized and a personal touch to the lessons.
Cost: $34 / Person
Book this Chiang Mai cooking class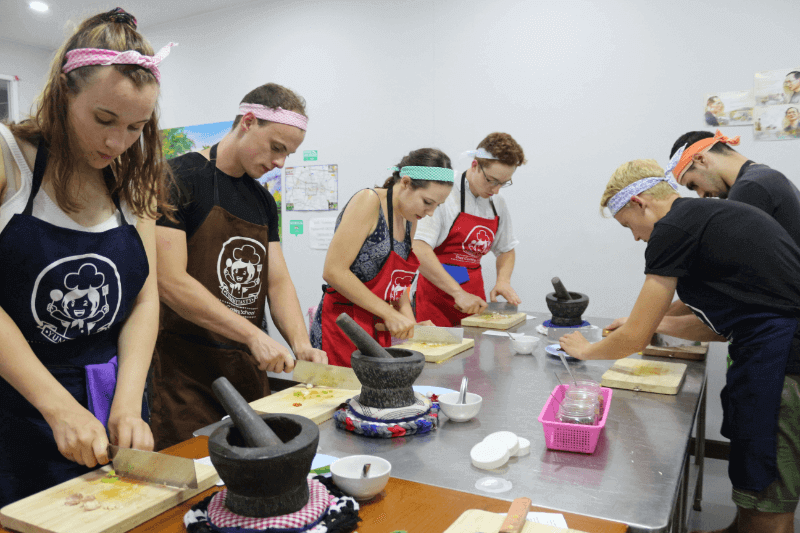 Thai Akha Kitchen is run by a group of tradition Akha people, a small community of natives to the Chiang Mai region. Through their class they hope to pass on their traditions and cooking styles to the world to allow it to continue on after them. Your menu will include any number of meals from appetizers, desserts, Akha dishes, curry paste, stir fry, and Thai soup.
Cost: $35 / Person
Book this Chiang Mai cooking class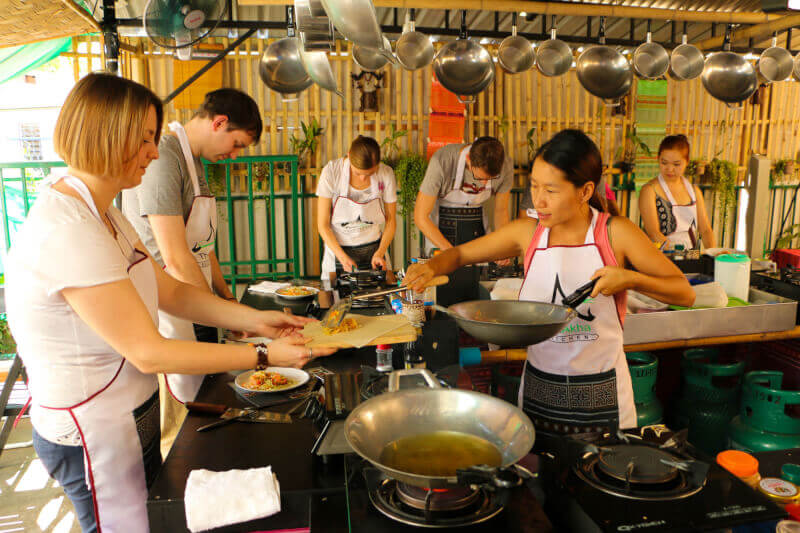 Enjoy this personal touch with skilled teachers of traditional Thai cuisine. They will teach you authentic and classic dishes from start to finish including Curry pastes, Curries, Noodles, Soups, Desserts, and Fried Spring Roll. Each class lasts five hours and only accepts at most eight people per class. Learn from truly passionate teachers who focus on beginners and vegetarians.
Cost: $37 / Person
Book this Chiang Mai cooking class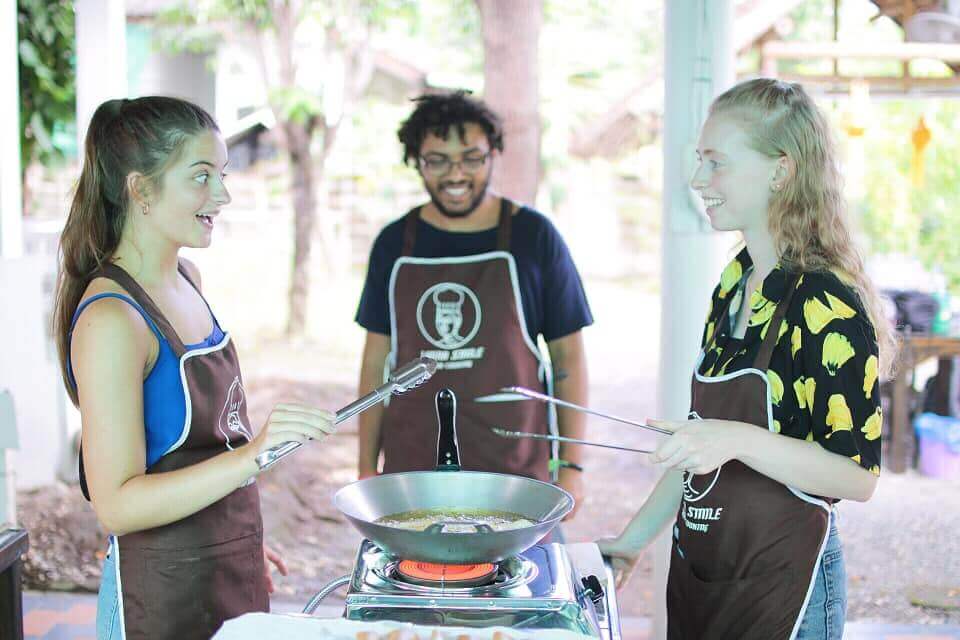 At her farm Auntie Orn is constantly planting, watering, composting, weeding, harvesting, making herbal products to use in her house and kitchen and cooking with her own organic products. You will only be using the freshest ingredients for your health forward meals, specifically taught with vegetarians and vegans in mind. However, regardless of eating habits her life and skills will only serve to educate and enhance the experience.
Cost: $50 / Person
Book this Chiang Mai cooking class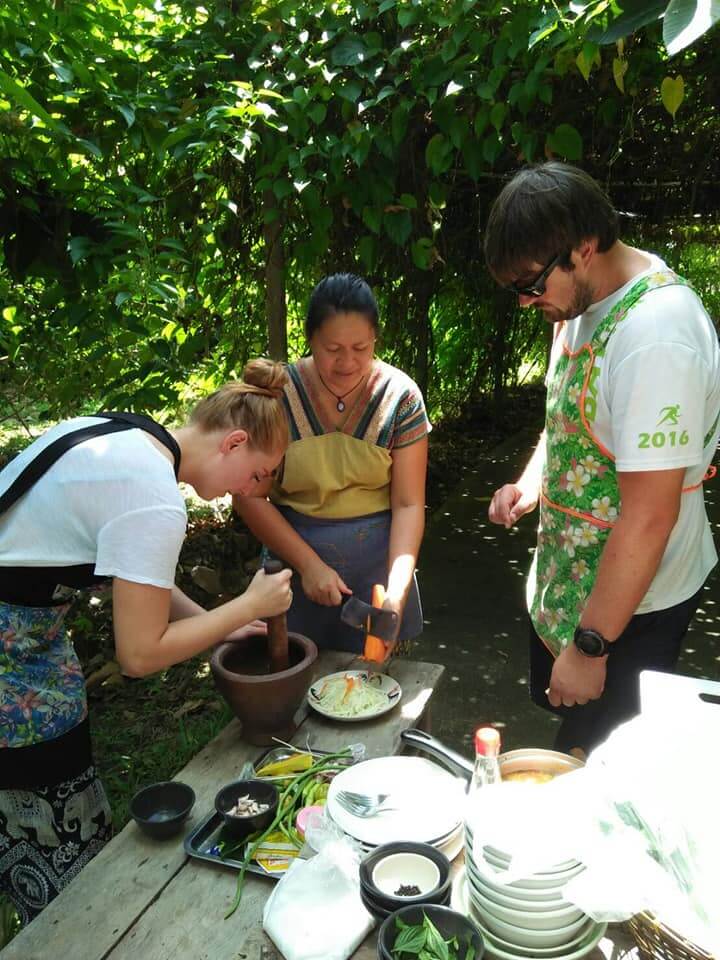 Chili Paste, Green / Red Curry Paste, Peanut Sauce, Tom Yum Soup or Coconut Milk Soup, Green or Red Curry, Pad Thai or Pad See Ew, Fresh Spring Rolls or Papaya Salad, and Mango with Sticky Rice are but a few of the menu items that you will learn at this cooking school. Starting with a trip to the local market you will learn which foods to pick and how they are used and why they are used in each of the meals.
Cost: $50 / Person
Book this Chiang Mai cooking class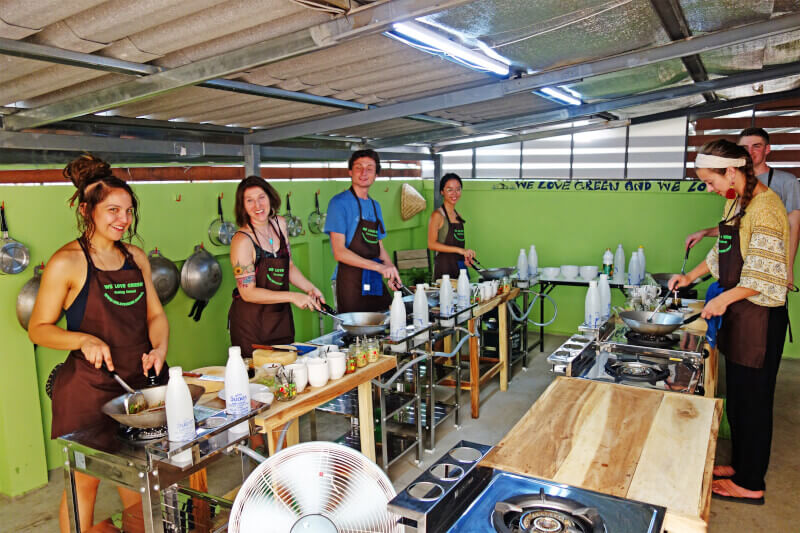 Final Thoughts
Chiang Mai is a perfect balance between tourist attraction and local favorite for culture and enjoyment. When you are in or around town allow yourself the opportunity to learn a new skill that will bring you closer to the people and culture of Thailand. The hosts and chefs are eager and waiting to teach you your next favorite Thai dish.
Explore all Chiang Mai cooking classes