Learn Japanese Desserts (Wagashi) from a chef
Tokyo Cooking Class
★★★★★
11
---
Cooking Class Menu
Japanese Desserts "Wagashi" (Nerikiri), Matcha Green Tea
In this experience, you will be able to make beautiful "Wagashi" - traditional Japanese confectionery - and taste them together with matcha green tea. Tea will be served in traditional tea bowls of my collections which I use at the tea ceremony.

You will learn how to make nerikiri (dough) from scratch. Then tint the dough and make three types of seasonal confectioneries. After you make, you will enjoy Wagashi with matcha green tea which I will serve in my cozy dining room.

During the lesson, I will teach you not only about creation techniques, but also about cultural stories behind the confectionaries.  Every participant will receive a copy of the recipe in English.

Please visit my IG (misswagashi) for my Wagashi creations!
---
About Host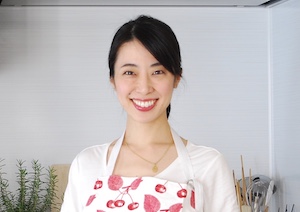 Mai
★★★★★
(11)
Hi! This is Mai!
I am a chef, professional cooking teacher of the largest culinary school in Asia, and write articles on traditional Japanese cuisine as a food writer.
My passion is to spread knowledge about Japanese cooking and accurately communicate about Japanese foods to foreigners!
As an experienced cooking teacher, I will teach you how to make perfect Japanese dishes! Let's have great dishes together at my kitchen in Tokyo!
---
How It Works
Step1 Cook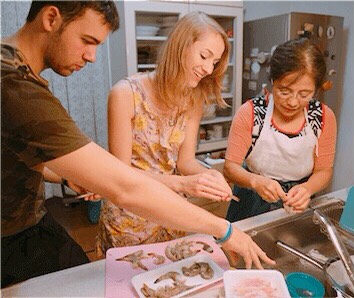 Visit a Japanese local's home and learn to cook their specialty.
Step2 Enjoy your meal!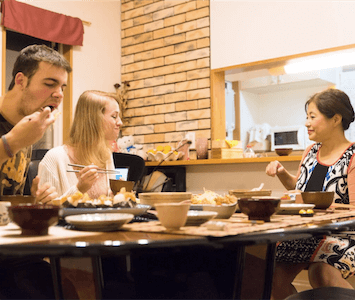 Eat the authentic homemade Japanese meal with your Japanese host. Take the opportunity to have a genuine conversation with a local Japanese Person.
---
Area
The closest station
Yoyogi Uehara Station
How to get to the station?
From Harajuku Station: 10mins
Free pick up service
This host can pick up you for free from the closest station!
Exact location provided after booking.
---
Reviews of Cooking Class

Sharlene,Singapore
★★★★★
Feb 2019
We enjoyed our Wagashi class with Mai-San very much! Thank you for being such a great teacher.
---

Ksenia,Russia
★★★★★
Mar 2019
We had wonderful time with Mai at her cozy kitchen! Wagashi were not easy to cook but under Mai's careful guidance we were able to complete the task and later we all had tea in a traditional Japanese style with matcha tea and delicious wagashi=)))
---

Tiphaine,United Kingdom
★★★★★
Mar 2019
We had a fantastic experience making wagashi with Mai! We all ended up with good-looking and delicious wagashi at the end to enjoy together with matcha, and have a recipe to keep too. Would recommend to anyone!
---

Aurea,United States of America
★★★★★
Apr 2019
Mai is a wonderful host! Her instructions were always clear, the class was fun and the Wagashi was delicious. She also gave us great recommendations on where to find the tools and materials to take back home.
---

Yvonne,Australia
★★★★★
Apr 2019
Mai was an absolutely lovely host, even picking us up from the train station. The wagashi session was very practical and we managed to produce delicious wagashi and were able to take some home. Mai gave us a detailed recipe and I am looking forward to making them at home soon. :) Thank you again, Mai!
---

Christina,United States of America
★★★★★
May 2019
Mai is an excellent host! From meeting us at the station, to going into detail with every step on making the nerikiri, providing us with matcha tea to eat the sweet with, and finally having the recipe, containers, and carrying bags prepared! Nothing could go wrong under her watchful eyes! She had such a sweet personality and made the experience fantastic! Would do it again in a heartbeat!
---

Priscilla,United States of America
★★★★★
May 2019
I loved it! Wishing for more!!
---

HELEN,Australia
★★★★★
May 2019
Mai was a wonderful host, it was a very fun and informative class, the step by step instruction was very clear, I didn't realize I could make pretty things. The wagashi was delicious together with the green tea and we got to take the rest home. Thanks Mai!! I highly recommended this class.
---

Tara,Australia
★★★★★
Jun 2019
Mai was a fantastic host. Her class was informative and entertaining. She is a lovely person. The steps were easy to understand and achievable. Definitely a great Japanese cultural experience.
---

Philippine,Netherlands
★★★★
Jun 2019
The wagashi class with Irie Mai was nice. She is lovely and welcoming.
---

benedetta,Italy
★★★★★
Jul 2019
I really had a nice class with Mai-san! She speaks fluent English and she she is a very good teacher! I had so much fun making nerikiri.. it was definitely a good idea to attend this lesson. She also gave me some useful tips about tools, ingredients and where to find them in Tokyo! Thank you so much!
---