Tokyo Cooking Class
Make own original Sushi Like a jewelry
Cooking Class Menu
-Temari Sushi
1. red snapper on fried bacon,lotus root, cheese
2. roast beef on Japanese pepper
3. rice sprinkled with red perilla and wrapping it in Japanese Shiso on sea kelp and bonito flakes
4. Salmon with Lemon
5. Grilled pacific saury on Japanese Sakura Denbu
6. rice sprinkled with flying fish roe and Shredded red pepper and sesame
7. Mixed rice with imitation crab and Wasabi
8. Mixed rice with sesame on fried eggs and Seaweed
9. Tuna with Japanese Mitsuba

- Sumashi-jiru: (clear soup seasoned lightly with salt or soy sauce)
-Sesame Tofu
- Sweet 2types

-Please note some ingredients may be seasonal
*Temari zushi is ball-shaped sushi with a topping of fresh seafood, or vegetables etc.
*It is smaller and cute than normal sushi
* You can make original sushi by combining like ingredients

~Schedule~
lunch 1: 11:00-12:30
lunch 2: 13:00-14:30
*Please choose lunch 1 or 2.

I think that you visiting Japan knows of course sushi,But My original Sushi is somewhat different from ordinary sushi. It is smaller and cute than normal sushi. Do you know Kaiseki cuisine?
It is a traditional Japanese dish and one dish is artistic. I imagined it so that I could easily experience it.
It is fun to make your own combination of favorite ingredients. The taste which you made must be special!

Just enjoy making sushi, talking and food. Let's spend a happy time together!

My House is several minute walk from famous Town in Sumo "Ryogoku" It's easy to find.
---
About Host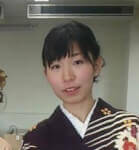 Kotono
Since I was little I was taken to my parents overseas, I love cross-cultural exchange. The countries visited are China, UK, Russia, Thailand, Malaysia, Austria, USA, Tibet.
When I went for a trip, restaurant food was nice, but I thought it would be more fun if I could see the real rice and living in the local people. So I started wanting travelers who came to Japan to experience real Japanese life.
My home is an ordinary house with my husband and living together. I am 26 years old and I love movies abroad. I usually like calling a friend home and playing home parties.
Come, friends, even a couple do not mind so please join us.
---
How It Works
Step1 Cook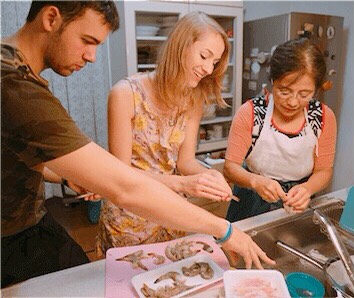 Visit a Japanese local's home and learn to cook their specialty.
Step2 Enjoy your meal!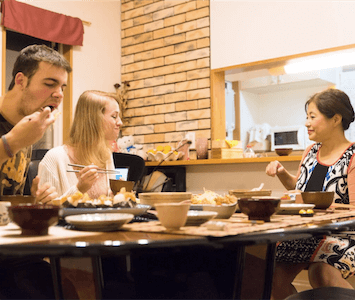 Eat the authentic homemade Japanese meal with your Japanese host. Take the opportunity to have a genuine conversation with a local Japanese Person.
---
Area
The closest station
Ryogoku Station
How to get to the station?
From Ryogoku Station: 5mins
Free pick up service
This host can pick up you for free from the closest station!
Exact location provided after booking.
---