Art SUSHI ROLL & MOCHI Workshop Tokyo
Tokyo Cooking Class
★★★★★
4
---
Cooking Class Menu
SUMMER SALE! family & group are welcome

①Art SUSHI ROLL-workshop one roll for each.
②Art MOCHI-trial pound mochi dough and see assembly demo.
③Tasting ①&②-fresh wasabi challenge, surprise soup, traditional sweets etc.
* if you want to try art mochi workshop too, you can take same day class.
* please help yourself as much as you want to eat at tasting time in conveyor belt sushi style.
* please feel free to use anything in this room, Japanese tools, books, toys, etc.
① introduce each other
② how to use tools and ingredients
③ art sushi roll whorkshop
④ finishing cut, photo time
⑤ art mochi assembly demo
⑥ tasting
+ wasabi challenge, surprise soup, kanji name, conveyor belt sushi and some traditional and new Japanese fun etc.

Even Japanese are also beginner for "art" sushi roll and "art" mochi because it's old skill in countryside. This is an entertainment to experience these foods with amazing design, furthermore to discover good old japan with many tools, books, toys, kimono, decoration of seasonal event in my typical compact Japanese room.
At the class, we introduce each other. I explain how to use ingredients and tools, as sushi rice, cucumber, seaweed, and bamboo rolling mat, mochi dough, mortar, pestle. Take it easy, it is no raw fish. Then start workshop 40 min. It's understandable to make same way your own roll with instructor's one in front of you. After roll it, cut it to 4 slices and pattern will appear on each slice surface. That's a fantastic and magical moment. You will want to take a picture sharing these on your SNS. Additionally I show another art food assembly (mochi : rice cake) demonstration. Then let's eat our food on compact conveyor belt and enjoy fresh wasabi and other Japanese surprise items together!
---
About Host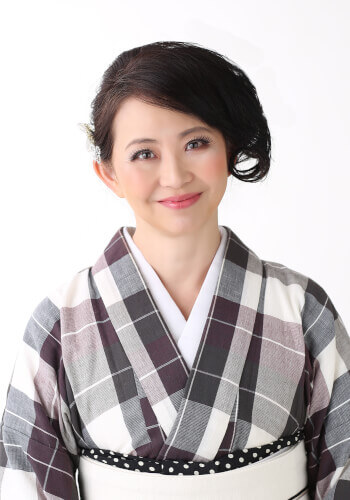 Mami
★★★★★
(4)
Hello. My name is Mami. I have been telling how to make art sushi roll for 8 years to thousands of people as fun, company event and also certificatation. Besides I start art mochi class too from 2 years ago. Both of these design food are Japanese traditional local cooking.
I had lived in Houston Texas, USA for 3 years, then back to Japan I opened design sushi roll class because wanted to give my county experience to appreciate foreigners had given to me their countory experience before. Let's enjoy Japanese kawaii and delicious sushi roll and mochi together!
粋 STYLISH : Edo-style minimalism room, KonMari'd and cozy, and kimono host.
遊 SURPRISE : interesting Japanese traditional tools, books, toys as my collection.
匠 SPECIALIST : 8 years, 3,000 guests, 50 media appearances, certificate class too.
---
How It Works
Step1 Cook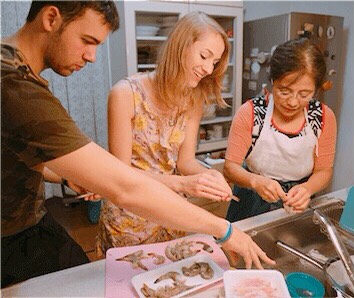 Visit a Japanese local's home and learn to cook their specialty.
Step2 Enjoy your meal!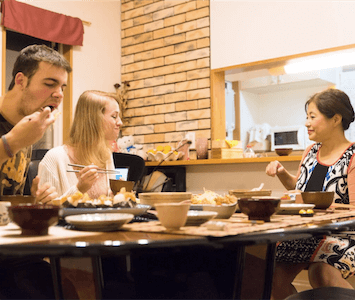 Eat the authentic homemade Japanese meal with your Japanese host. Take the opportunity to have a genuine conversation with a local Japanese Person.
---
Area
The closest station
Tsukiji Station
How to get to the station?
From Ginza: 5mins
Exact location provided after booking.
---
Reviews of Cooking Class

Sallie,United States of America
★★★★★
Apr 2019
We had a great time with Mama making sushi rolls. She was great handling both my kids (ages 7 and 9) and my parents. The lesson was wonderful and we tried so many new things. We would recommend this class!
---

Alfani,Indonesia
★★★★★
May 2019
Fantastic, I wish I can give Mami sensei 10 stars. Many many details are provided and the time flies super quickly. I also felt very satisfied learning from professional. I hope I could come again and do more lessons jn the future. Thank you so much againn Mami-san
---

Audrey,Canada
★★★★★
Jul 2019
We had a great time with Mami san. She is professional and friendly. Mami san is very patient with kids too. I joined the sushi class with my 8 years old daughter. She is very curious and interested in many Japanese culture and food. Mami san patiently explain to her with interesting details. Thank you, Mami san for making our trip to Tokyo a memorable one!
---

Simona,Czech Republic
★★★★★
Jun 2019
We are so happy we had the chance to meet Mami! The cooking experience was marvellous and she was very patient with us, she is a real professional. We had a great time and learnt a lot, we will be coming to Tokyo in few years again and we cant wait to meet her again :) Simona and Adri :)
---