Tokyo Cooking Class
Ozashiki Tempura with Chirashi-Sushi
★★★★★
1
Cooking Class Menu
~Menu~
・One Dish(You can choose Spinach with Sesame Dressing or Vinegared cucumber)
・Japanese pickles
・Miso Soup

I would like you to experience Ichiju-Sansai-Style Japanese dish which is the traditional and basic style of Japanese food.
In addition, I provide rice, vegetables and eggs using locally produced locally and harvested in Kyoto.

I will make it carefully using Kyoto's commitment materials.
Enjoy the Taste of home cooking.

I provide basic and traditional Japanese food which can be easily made so that you can cook even after you go back to your country.
---
About Host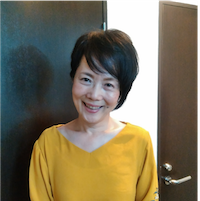 Atsuko
★★★★★
(1)
Hi,I am Atsuko.
I have been teaching English to children for 23years at home.
I love children and I like watching moves and cooking in my free time.
My grandmother taught me Japanese dishes.
They are her special recipe.
I am also a fish vegetarian. I am good at vegetarian food.
My husband was a principal at high school in Tokyo.
I make lunch boxes for him almost everyday.
We live in the suburb of Tokyo which is a very quiet place.
If you hope to go shopping, I will show you around here.
It's a great pleasure for me to teach you how to cook.
Let me know if you have any requests.
---
How It Works
Step1 Cook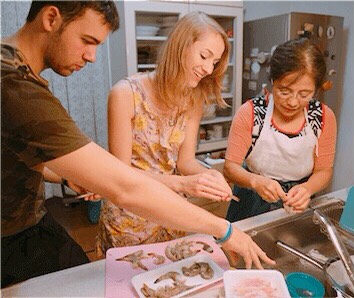 Visit a Japanese local's home and learn to cook their specialty.
Step2 Enjoy your meal!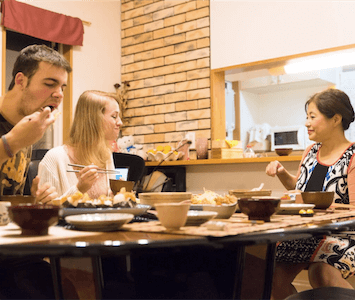 Eat the authentic homemade Japanese meal with your Japanese host. Take the opportunity to have a genuine conversation with a local Japanese Person.
---
Area
The closest station
Hana-Koganei Station
How to get to the station?
From Shinjuku Station : 30mins
Exact location provided after booking.
---
Reviews of Cooking Class
Melissa, Indonesia
★★★★★
Arigato Gozaimatzu, Atsuki san! Thank you very much for having me and Megumi at your home to learn and share your home cooking. We learnt a lot and meaningful tips in making yummy and healthy Japanese food. I can't wait to try at home. Good luck with the next cooking course!
July 2018
---