Japan has some of the most unique delicacies on the planet, and indeed some of the most popular. Of the many things that one can expect to eat, one of the most underrated is the Wagashi.  Given in the list below are 10 amazing Wagashi making classes that you can go for in Tokyo.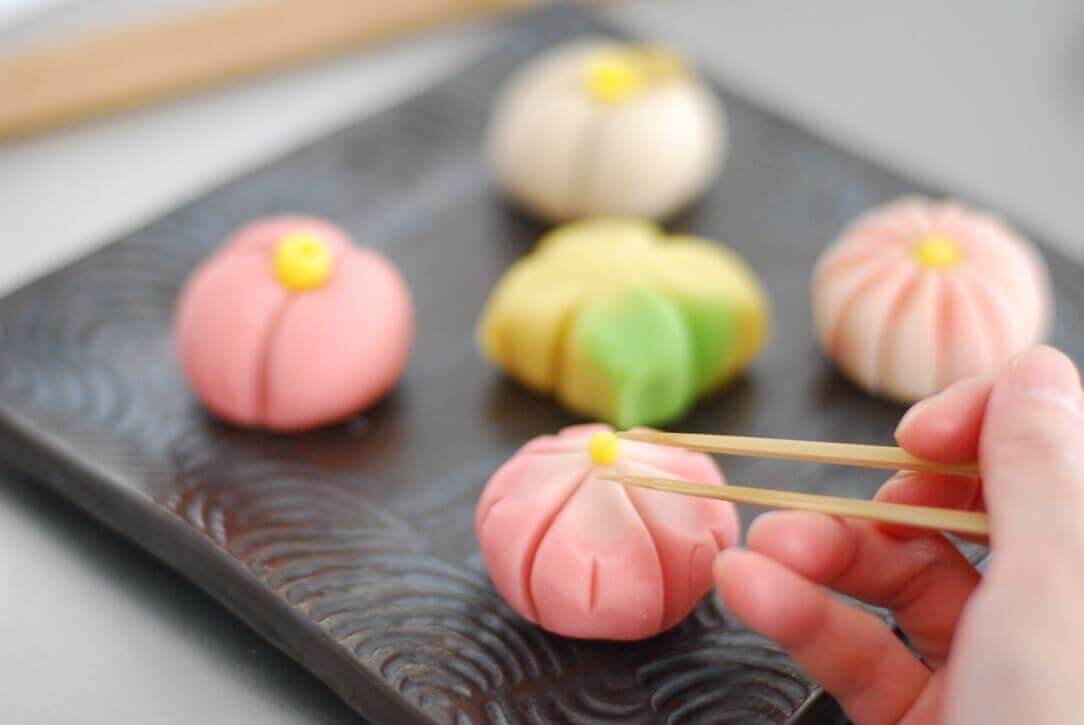 Nothing says authentic Japanese cuisines like a simple traditional wagashi confectionary with a good dose of green tea.
In this class in Tokyo, you will be able to learn how to make this popular Japanese snack, along with some green tea to go for it.
And it's not just the final treat that you'll be preparing either. You will be going all the way, from preparing the nerikiri or dough, to the final seasoning and more.
Last but not the least; you can also expect to know more about the dish's cultural history and a whole lot more.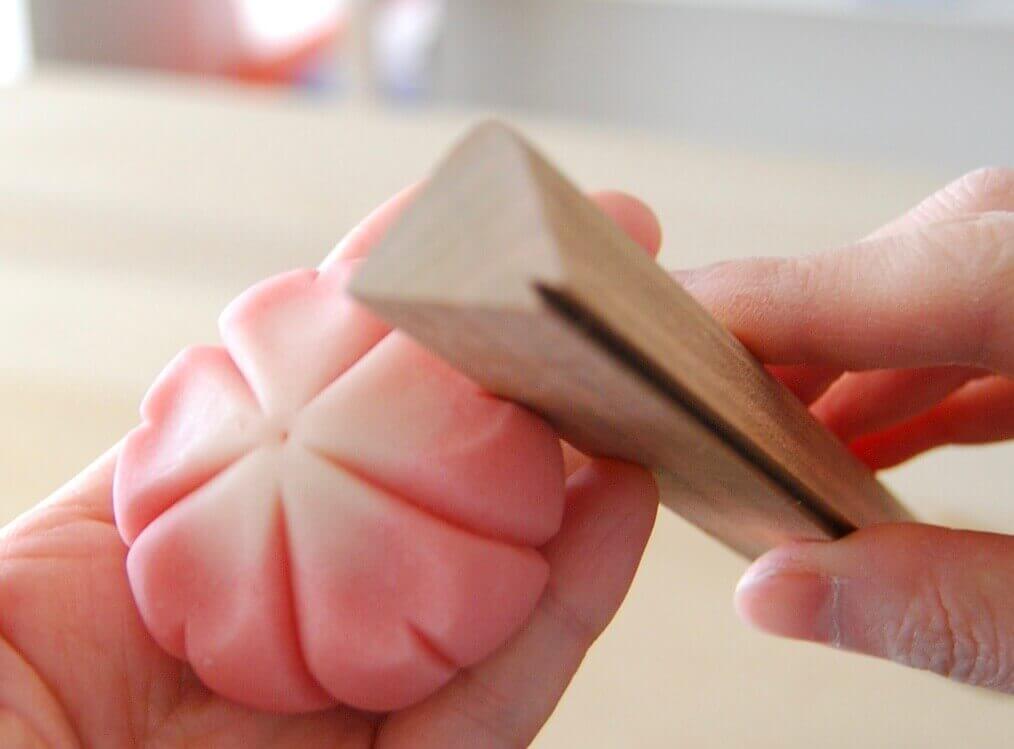 The mochi or rice cakes have been a staple for Japanese tea snacks for a very long time.
In this class, you will be learning how to make strawberry flavored daifuku (wrapped in bean paste) mochi, along with the dango (or the mochi balls on skewers).
Along with the mochi, you will also be preparing the Nerikiri Wagashi or the traditional Japanese sweets.
The lessons will also be very detailed and explanatory. From the preparation of the dough to the coloration and shaping, you will be in charge of it all until your cooking is done.
To finish off the classes, you have the choice to either finish up what you've prepared on site or pack it off for a snack later on.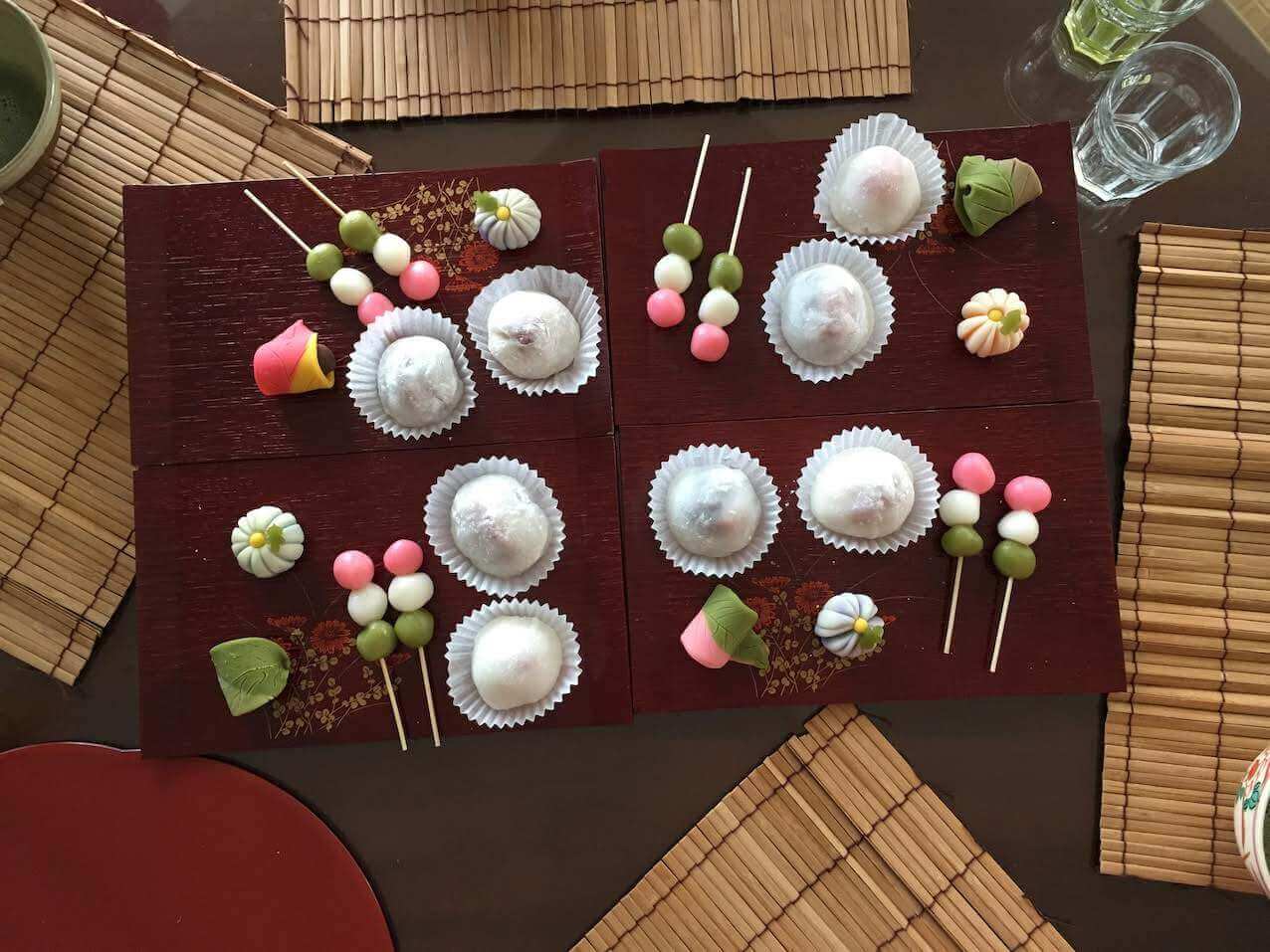 A traditional Japanese evening snack is not complete unless it has all that makes it what it is.
That's where the Matcha Delight Package can help you out. With every dish that you can possibly be consuming at a traditional event, this is one cooking session that will give you the right bang for your buck.
From the Matcha (tea) Jelly with Shiratama Dango (Mochi balls) to the Dorayaki (pancake with red beans) and Daifuku (rice cake stuffed with bean paste), this class will teach it all.
In other words, you'll be able to get them in and out of the Japanese tea and snacks, in just a single cooking session.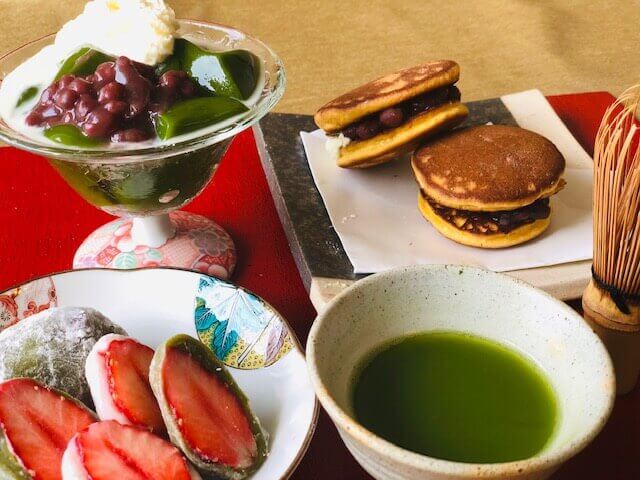 This is yet another wonderful place to learn how to make the Matcha roll cake.
Made using traditional methods, this is an excellent roll cake, known for its fluffy texture and mouthwatering taste. Stuffed with anko and creamy matcha creme, this is one dish that you will love during tea time.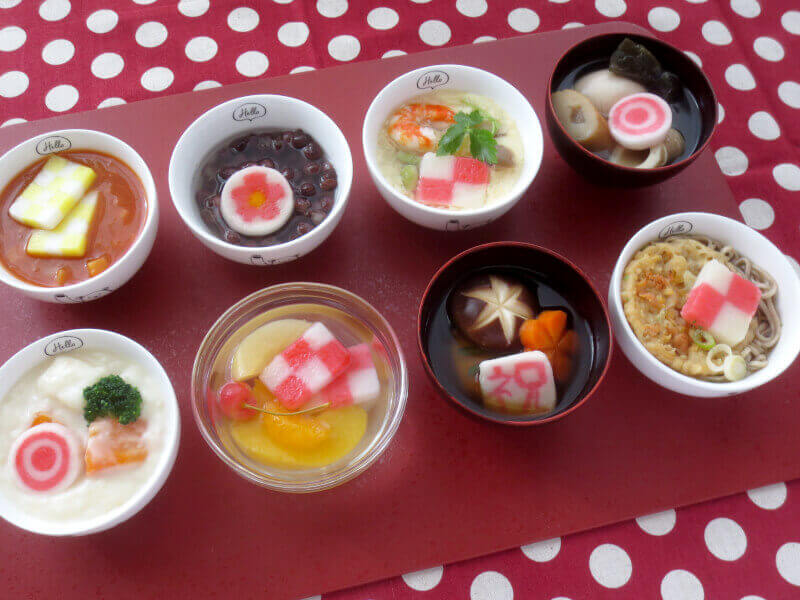 Have you ever heard of mochi?
Mochi is a Japanese rice cake and one of the most traditional wagashi in Japan. In this class, you can make art rice cakes with the host, Maki.
It' so fun to make because you can design the color and the pattern by yourself and make your original mochi.
The class is in Tsukiji, so very convenient to access from Tsukiji fish market.
When you think of the Macarron, you will often think of it as a western delicacy. But that doesn't mean the Japanese can't add their taste and twist to this classic pastry.
The French Macaron has been greatly modified in this unique Wagashi, with an excellent mix of anko and heavy cream.
Simply put, this is one mix of east and west that you can't miss out on.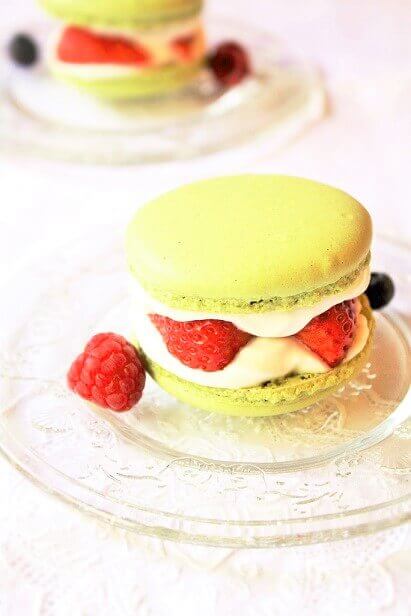 Have you tried a Japanese dessert, Taiyaki?
"Tai" means "red snapper fish" and "Yaki" means "Grilled" so it literally means "Grilled red snapper fish"
It is a kind of fish-shaped pancake sweets and there are sweet red beans stuffed inside.
In this class. you can choose from many flavors including custard cream dry curry, and more instead of only red beans.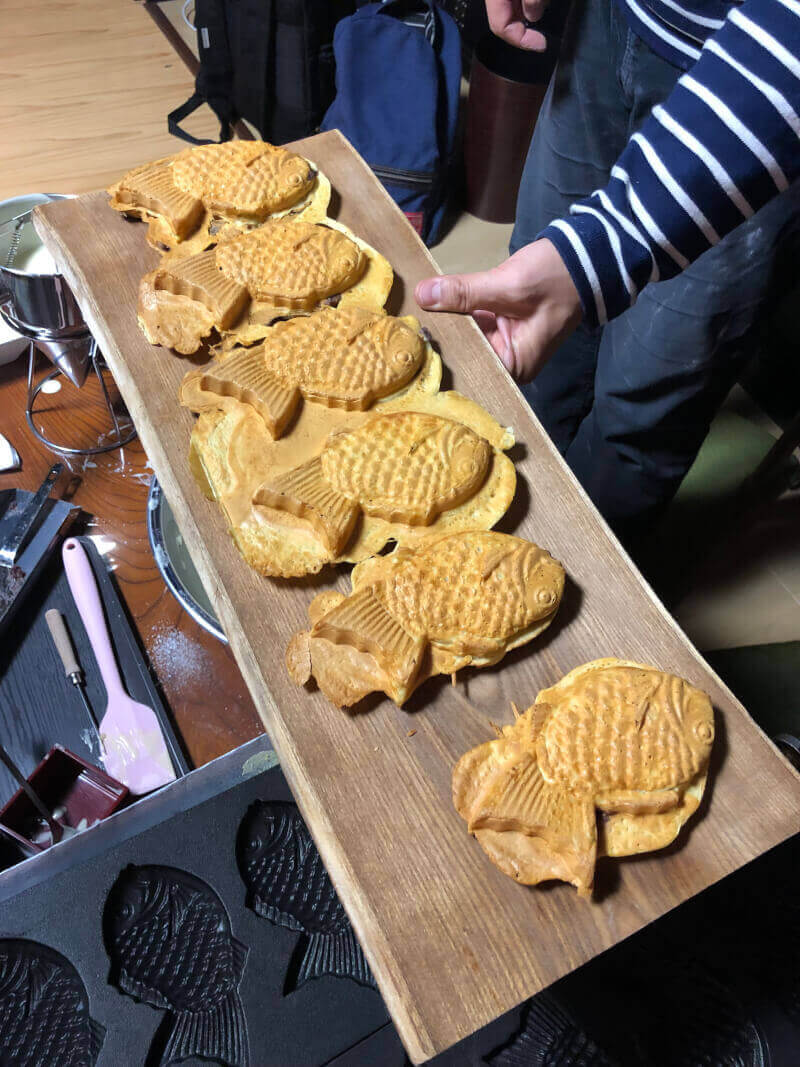 Have you heard one of the most popular traditional Japanese sweets, Ohagi?
It's rice ball coated with sweetened red beans, soybean flour or sesame.
You can't miss the chance to learn this beautiful and tasty Japanese Wagashi!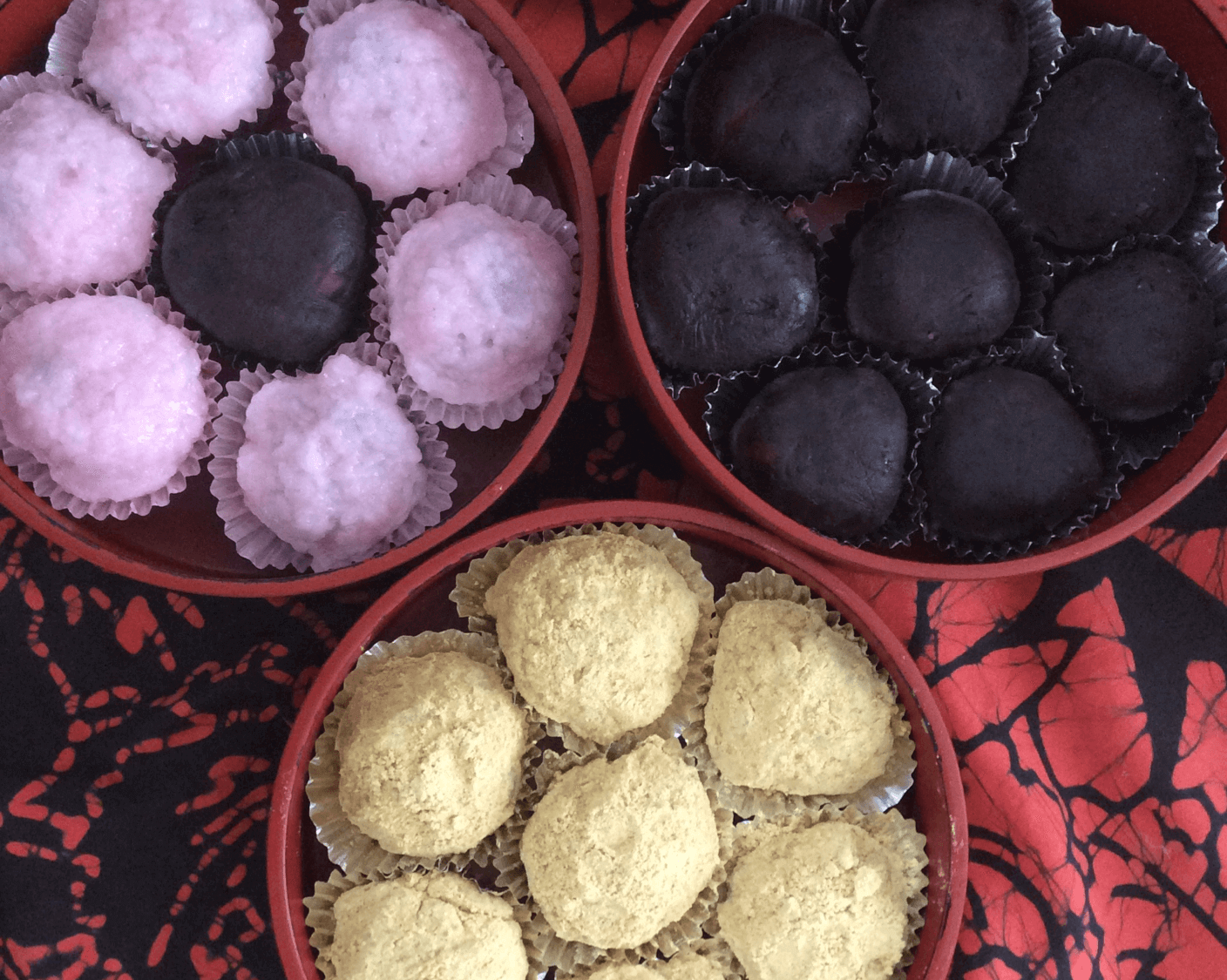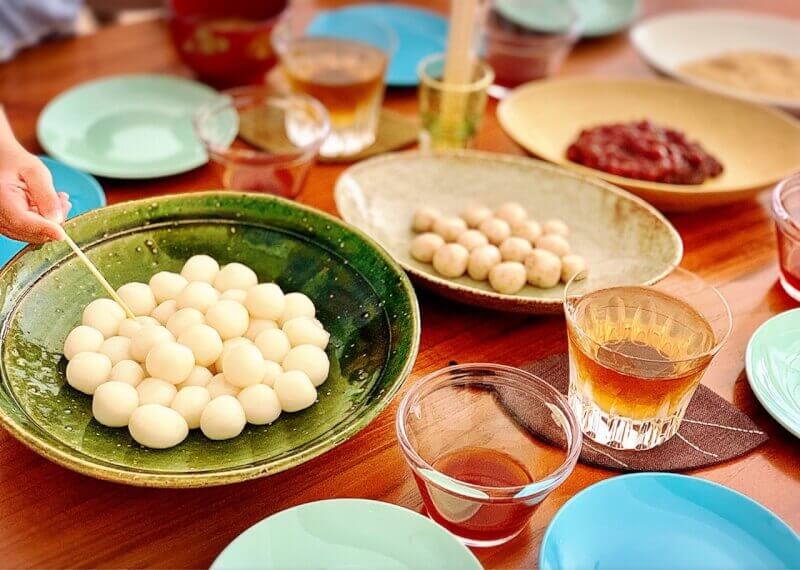 Dango is one traditional Japanese sweet dish. Japanese like to serve Dango with tea or coffee.
In this cooking class participants will learn the method of making Dango at home. Several toppings are served with Dango.
Along with Dango, you will also learn the recipe Miso soup. Japanese are fond of vegetable soup. Miso soup is also a type of vegetarian soup.
Japanese rolled omelet is also one famous dish. Participants will also learn how to cook Japanese omelet. The omelet is served in small pieces along with the Miso soup.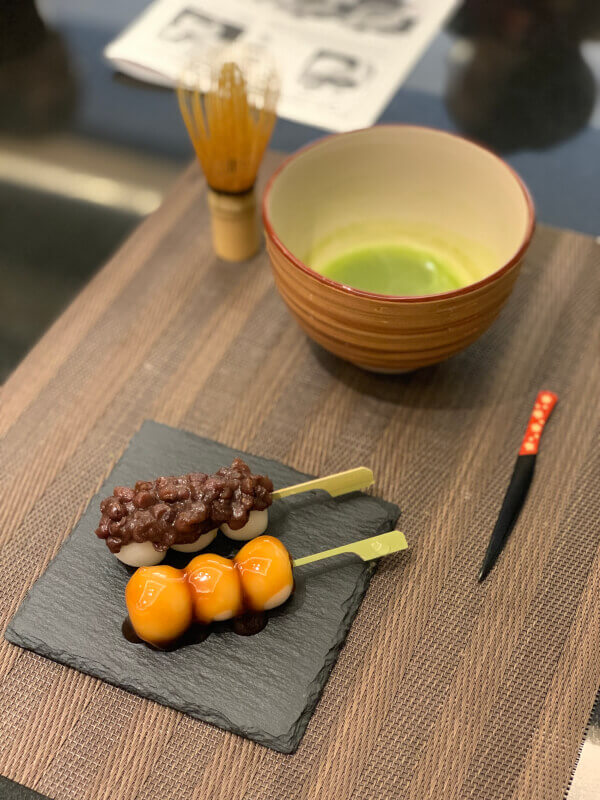 In this cooking class, participants can learn three types of Japanese sweet dishes. Dango, a famous rice cake, and is coated with Matarshi syrup. Don't get confused with these unique sauces; you will learn everything about these sauces in this cooking class.
The recipe of Manju and Matcha pudding will also be taught in this cooking class. This cooking class will also help you learn more about Japanese culture. Wagashi is deeply associated with Japanese culture. All in all, this cooking class will help you get closer to Japanese cuisines and culture as well.
Do note that these are some of the best classes around in Tokyo. There are indeed several others in this fantastic city if you are interested in seeking out more.
EXPLORE MORE WAGASHI MAKING CLASSES IN TOKYO
EXPLORE MORE COOKING CLASSES IN TOKYO
In all, these are some of the best places to choose from, when it comes to Wagashi cooking classes.
With their expertise, teaching methods and more, you'll be on your way to becoming a professional chef in no time.