Tokyo Cooking Class
A casual vegan lunch plate + matcha green tea experience
Cooking Class Menu
・avocado w/ wasabi sauce
・sesami tofu
・green salad
・sauteed shitake mushroom
 w/ soy sauce and ginger
・vegi hamburg stakes
・seasonal miso soup (free refills)
・brown or multigrain rice (free refills)
・a bowl of matcha green tea
・japanese confectionery
A casual vegi lunch and matcha green tea experience after lunch.

※Babies and kids welcome (we have a small nursery space in the living-dining room).
---
About Host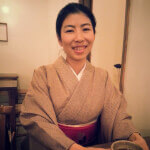 miwako
My name is Miwako. I was born in Japan, spent my childhood in London and my adolescence in France. Unfortunately, I lost my english and french a lot... but still love to chat with people. I have a hilarious husband and a 11 months super active baby. (The baby will be at the nursery while I greet the guests.)
Love nature, dishes, eating, cooking, knitting, handcrafting, traditional things like antiques, wearing (and dressing people) kimono, japanese tea ceremonies (surviving green tea)...
I have some vegan/vegiterian friends and I myself am flexitarian (semi-vegetarian) too.
---
How It Works
Step1 Cook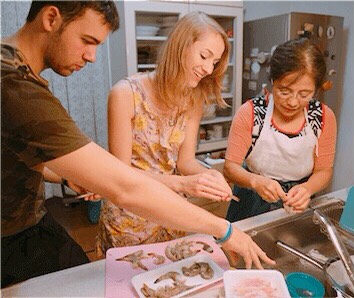 Visit a Japanese local's home and learn to cook their specialty.
Step2 Enjoy your meal!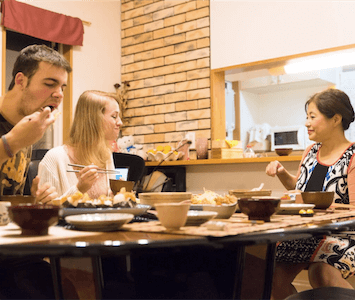 Eat the authentic homemade Japanese meal with your Japanese host. Take the opportunity to have a genuine conversation with a local Japanese Person.
---
Area
The closest station
Chofu station
How to get to the station?
From Chofu station: 10mins
Exact location provided after booking.
---