Kyoto Cooking Class
Homemade Sushi and Okonomiyaki
★★★★★
3
Cooking Class Menu
You can learn how to cook popular local delicacies such as Oshizushi, Okonomiyaki in a warm and friendly private kitchen.

・2 kinds of sushi(Oshizushi and Temarizushi)
・Okonomiyaki
・Tofu salad
・Taiyaki for dessert
We make sushi and Okonomiyaki from scratch.

Oshizushi is a type of sushi made by pressing sushi rice with various toppings into a mold. We make it with grounded chicken teriyaki taste called Soboro and shredded omelet. Temarizushi is a cute sushi ball with smoked salmon & avocado, slice of cucumbers & tuna mayonnaise.
Okonomiyaki is well known local food in Osaka, it's fun to cook with an electric griddle on the table.
You also can eat delicious Tofu which is the specialty of Kyoto.

Our private kitchen is not big but we welcome you with much hospitality.
---
About Host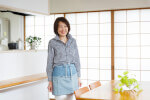 Yukari
★★★★★
(3)
I'm Yukari living in Kyoto, working as a food writer for over 10 years. Through my work, I realized I truly realized good aspects of Japanese cuisine such as abundant fresh seasonal ingredients, beautiful presentation, well-balanced menus, and a wide variety of regional food behind its culture more than a thousand years. I also love cooking, so that I started offering a cooking class for foreigners an understanding of Japanese food lot more than Sushi and Ramen. I hope participants to enjoy Japanese home-style cooking you will never have in restaurants.
After lunch, you can go to sightseeing Shisendo, Manshuin or Ginkakuji, Nanzenji near my flat. I can advise you about nice spots for sightseeing or restaurants in Kyoto.
---
How It Works
Step1 Cook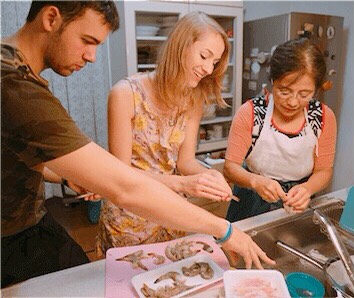 Visit a Japanese local's home and learn to cook their specialty.
Step2 Enjoy your meal!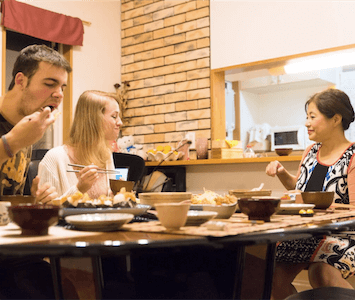 Eat the authentic homemade Japanese meal with your Japanese host. Take the opportunity to have a genuine conversation with a local Japanese Person.
---
Area
The closest station
Chayama Station
How to get to the station?
From Kawaramachi Station: 15mins
Exact location provided after booking.
---
Reviews of Cooking Class
William, United States of America
★★★★★
We have a really good time.Thank you very much for a wonderful experience and a delicious meal.
May 2019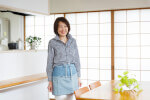 Response from Yukari
Thank you very much for joining us. It was so fun and nice talking to you. I liked your appetite! Enjoy the rest of your trip in Japan.
---
lily, Australia
★★★★★
That's great hospitality and great fun!I loved it! Wishing for more! It was a most wonderful cooking class I have ever receive before. I will try again next time we come to Japan. Thank you very much!
May 2019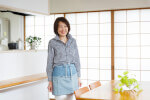 Response from Yukari
I am very happy to hear that. You did very well! I'm looking forward to seeing you next year.
---
Isabella, United Kingdom
★★★★★
We were immersed in this cooking class. It was great to learn a lot about Japanese food.
May 2019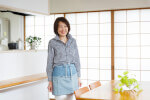 Response from Yukari
Thank you so much, It was so fun for me. I hope you enjoy this menu back in your country.
---