Ramen,Gyouza and Vegan Food at local home
Meal

Tokyo
---
Menu
Ramen,Gyouza,Japanese tea
Ramen is a noodle dish with a delicious soup and several toppings. It is becoming increasingly popular a cross the world:)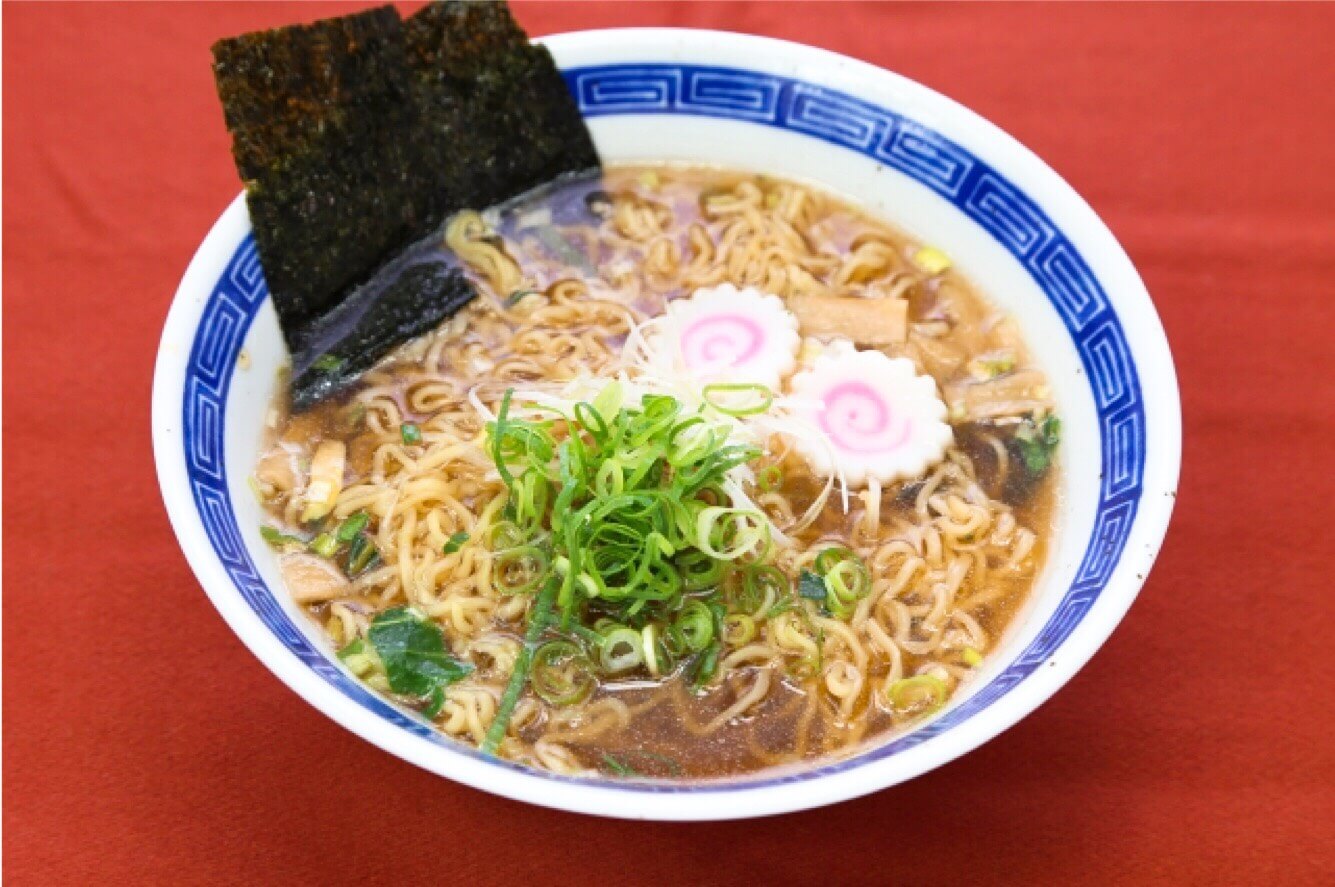 Ramen
拉麺

Ramen(拉麺・ラーメン) is a Japanese adaptation of Chinese wheat noodles. Ramen was first introduced to Japan by Chinese immigrants in the late 19th or early 20th century. Today ramen is arguably one of Japan's most popular foods.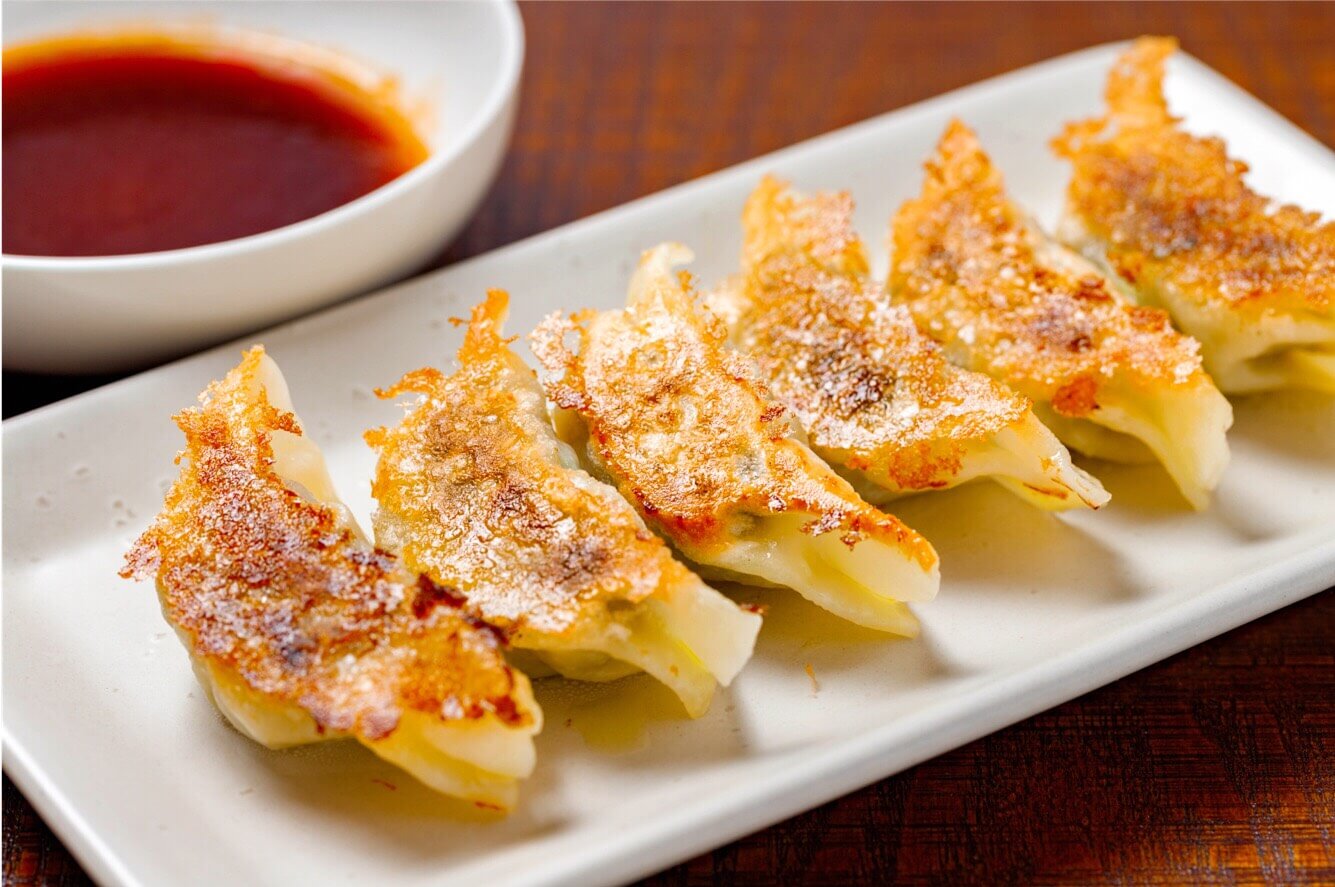 Gyoza
餃子

Gyoza (餃子) is a kind of Chinese dumpling, commonly eaten in East Asia and in China.The most popular preparation method is the pan-fried style called yaki-gyōza (焼き餃子), in which the dumpling is first fried on one flat side, creating a crispy skin. Then, water is added and the pan sealed with a lid, until the upper part of the dumpling is steamed.
---
About Host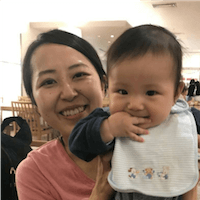 Rina
★ ★ ★ ★ ★ (3)
Rina grew up in Kobe where beef is well known for it's quality. Her family ran a seafood wholesale company for more than 30 years so her house was always stocked up on food. She will sometimes comment on how her weight was an issue all the way up until university where she made the decision to start eating healthy. When she was 3 years old, she says she weighed 40kg! You can ask her in person about this but she blames her past life weight issues on poor diet and consuming too much food in her day to day life. Rina says, "my family loved eating so much!"
After graduating from high school, her mom recommended that she join ABC Cooking School to learn how to become a "good housewife". "In Japan you are considered to be a good wife based on your culinary skills", she Ikeda says. The upside to the course was after learning how to cook and eat healthy, she lost about 20kg very quickly. Rina then stopped using foundation on her face because her skin looked very healthy after learning how to eat properly. She now knows first hand from these life experiences how healthy Japanese food. That is why she is so passionate about sharing Japanese Cuisine, in English, to foreigners residing here in Japan. Or anyone that wants to learn English for that matter.
During her days as a student at university, she truly enjoyed teaching international students about Japanese food. Rina is also a Certified Tofu Master, Junior Vegetable Sommelier and Washocook Cooking Certification Course. She also have Kitsuke Koshi (License to Teach People how to Wear a Kimono. Teaching the language, the culture and the customs of Japan with foreign people remains on of her biggest passions.
---
Reviews
Chanel ,Australia
★ ★ ★ ★ ★
Apr 2019
Rina was so lovely ! Both my partner and I LOVED the class. Rina was also great and catering to my dietary needs and finding alternative ingredients / flavors to add. I can't wait to get home and work on my gyoza skills. Rina is lovely to speak too and we felt so welcome in her home. Highly recommend this class!
---
Michael ,United States of America
★ ★ ★ ★ ★
May 2019
My daughter and I really enjoyed our cooking with Rina. We were met at the train station and walked to a nearby store where we were given some basics on Japanese products. We then walked to her apartment and began our lesson in vegetarian Ramen and Gyoza. I would highly recommend Rina and make sure to ask for the cooking class, not just the meal.
---
Michelle,United States of America
★ ★ ★ ★ ★
Jun 2019
My friends and I loved cooking with Rina-san! Not only did we learn to make delisous vegan Japanese food, but we also learned how to pick out the right ingredients in Japanese and she taught us which characters indicate pure ingredients without additives. She sent us wonderful pictures of our experience too! We're so excited to bring this recipe home, and would definitely recommend this class to another other visiters to Japan!
---
How it works
Step1 Visit local's home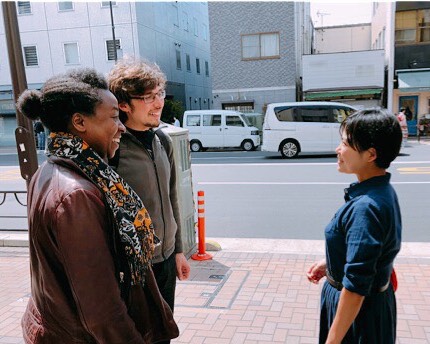 Visit a Japanese local' s home. Your selected host is waiting to welcome you and have a great time together!
Step2 Enjoy your meal!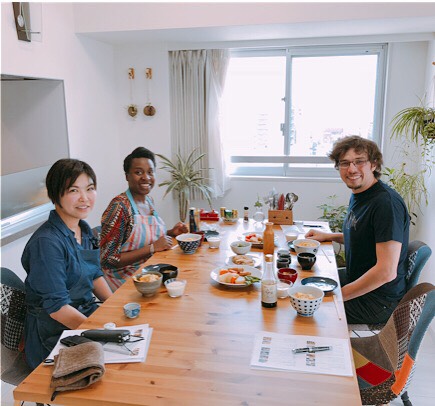 Eat the authentic home-cooked Japanese meal for vegetarians and vegans with your Japanese host. Take the opportunity to have a genuine conversation with a local Japanese.
---
Area
The closest station
Kasai Station
How to get to the station?
・From Tokyo Station:24 mins

Free pick up service
This host can pick up you for free from the closest station!
Exact location provided after booking.