Kyoto Cooking Class
Okonomiyaki cooking for vegan&vegetarian
★★★★★
2
Cooking Class Menu
Okonomiyaki cooking lesson
Japanese tea (no limited)
Original recipe booklet&certification
Wearing Kimono
Easy hair make-up
Usually,we used Dashi soup made from dried fish flakes,eggs,and seafood or meat for Okonomiyaki.
In my class,I make Dashi soup made from Shiitake
(a kind of mushroom) and Konbu(a kind of sea weed).
Also, using soybean meat instead of meat for Okonomiyaki.
Depending on your request, you can make your Okonomiyaki and Takoyaki if you do not want to use Cheese dried shrimp, and eggs.
Natural pigments are used for all ingredients,
and we do not use chemical ones.
Please feel free to ask your question.
---
About Host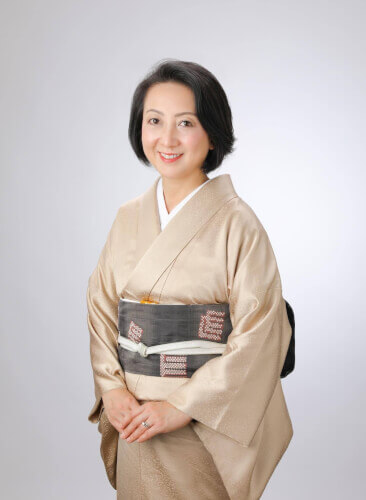 Aya
★★★★★
(2)
Hi,I'm Aya, owner of SAKURA.
I was born in Kyoto 1967,raised in Kobe.
As you know,Kyoto is very famous historical city as world heritage but also the Heart of Japanese culture.
People in Kyoto are carefully protecting the culture of Kyoto.
Many tourists come to Kyoto from all over the world, and it is increasing year by year.
According to that, the number of experience classes which teaching Japanese culture are continues to increasing.
But there are also many shops where amateurs are teach you.
They are doing that only for the money.
Of course,they are not introduce the correct Japanese culture.
My husband and me went to the class about various Japanese culture from when we were children.
Since I was 40 years old I studied business administration at the graduate school and got a master's degree.
at least,now, I can do the work I wanted to do.
My husband is a descendant of [Ihee Ito] who developed a cherry tree "Somei Yoshino".
It is the most famous kind of cherry tree in the world.
He was a rich trader in the Edo period, and worked for Shogun [House Tokugawa] as an advisor of their garden.
Me and my husband are very proud of that.
I would like to let you know the right culture of Japan with having fun time with you!
Please come to our place if you come to Kyoto.
I am looking forward to meeting you.
---
How It Works
Step1 Cook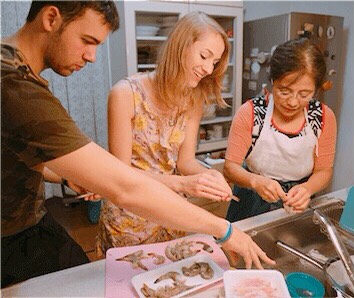 Visit a Japanese local's home and learn to cook their specialty.
Step2 Enjoy your meal!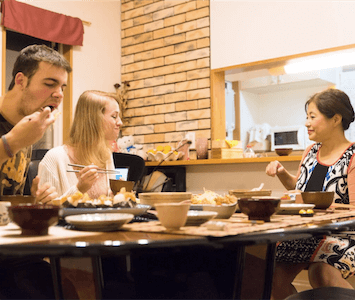 Eat the authentic homemade Japanese meal with your Japanese host. Take the opportunity to have a genuine conversation with a local Japanese Person.
---
Area
The closest station
Kyoto Shiyakusho-mae Station
How to get to the station?
From Kyoto Statioin: 10mins
Exact location provided after booking.
---
Reviews of Cooking Class
Margo, United States of America
★★★★★
This class has been one of the best things we have done on our trip so far! Fabulous hosts!
Mar 2019
---
Margo, United States of America
★★★★★
This class has been one of the best things we have done on our trip so far! Fabulous hosts!
Mar 2019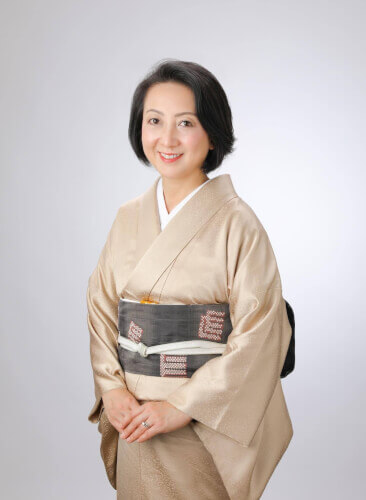 Response from Aya
Hi Margo, I am so sorry to replying very late,I did not notice about this. Thank you for coming on that day! It was great pleasure to meeting you in my class! How have you been you and your daughter? I am caring about it very much. I hope you and your daughter are fine. I would like to meet you again,please come back next time in Kyoto!
---