Lanta Thai Cookery School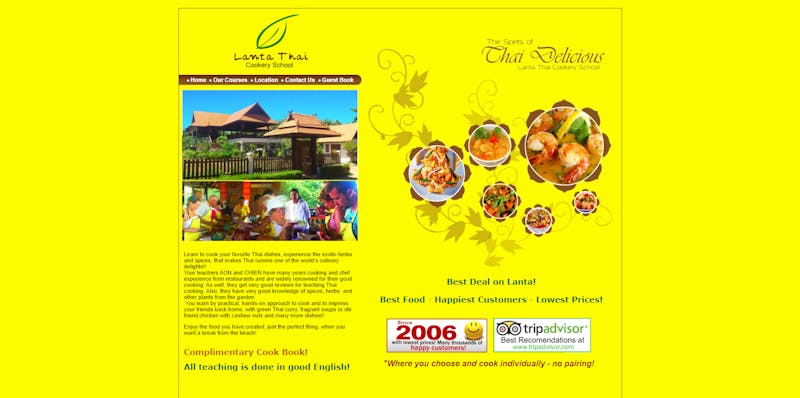 Source: Lanta Thai Cookery School
This cooking class includes a recipe book, certificate, coffee, the fruit of the season, rice, and a welcome drink. Two-way transport is also free within the area from Saladan to Kantiang Bay. Other areas include free 2 two way if there are 3 or less people. It is 200 Baht per person if more than 3 people. You can choose 4 out of 10 dishes, the spiciness level, and types of meats used.

Map: https://goo.gl/maps/2BymRUAHUYQskd7p8

Hours:

Open Every day from 10am to 8pm

Lunch Course Time from 10:00am to 2:00pm

Dinner Course Time from 4:00pm to 8:00pm

Closed: N/A

Website: http://www.lantathaicookeryschool.com/

Price:

1,500 to 1,800 baht per person
Cooking with Mon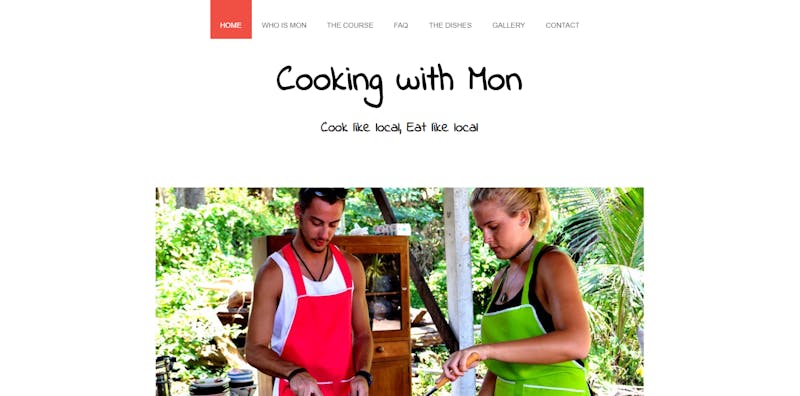 Source: Cooking with Mon
With Cooking with Mon, the Thai cooking classes are hands on, and the class sizes are small to personalize the learning experience. The class is in an old fisherman village, teaches you how to cook from scratch, and sends you home with the recipes. Mon can also offer accommodation if needed with a separate fee.

Map: https://goo.gl/maps/Zb7p6LpVFE46pb1UA

Hours:

Open from 11am to 5pm everyday

Classes start at 11 AM and finish around 4 PM

Closed: N/A

Website: https://www.cookingwithmon.com/index.html

Price:

Ages 12+ up is 1600 baht per person

Ages 12 and under is 1000 baht per person.
Time for Lime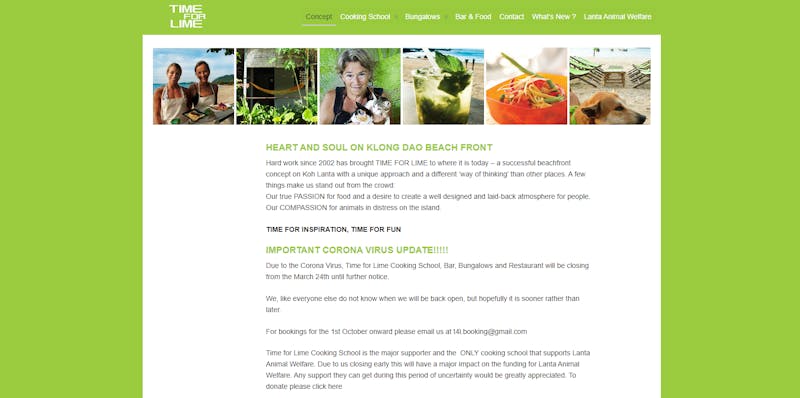 Source: Time for Lime
If you like good scenery, this Thai cooking course is for you. You cook outdoors on a beachfront. There are also classes meant to be a family experience where kids are welcome too in order to share the memories with your children. Not to mention, you do not have to find a babysitter to go out and have fun! Pickup and drop off is also free for most of the island. Check with the host to confirm.

Map: https://goo.gl/maps/JmzbosFNS3CaxHRTA

Hours:

Open Monday through Saturday from 5:30 to 10PM

4pm to 9:30pm for "Cooking and Cocktail Class" or "Single Cooking Class"

11am to 2:30pm for "Extra and Family Class"

Closed: Sunday

Website: https://timeforlime.net/

Price:

Price per adult ranges from 1600 to 2000 THB

Price per child is 990 THB
Sukho Cuisine Thai Cooking School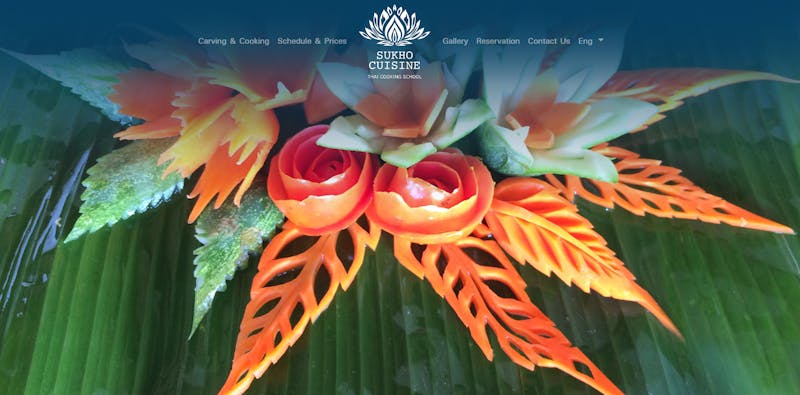 Source: Sukho Cuisine Thai Cooking School
Sukho Cuisine has four classes available. You can take a carving class, a lunch cooking class, a dinner cooking class, or take the dinner cooking class combined with a market tour. The classes include free transfer to your hotel, a drink, a Thai snack, a recipes book, fruit after class, and a certificate.

Map: https://g.page/SukhoCuisine?share

Hours:

Open from 8am to 9pm

Lunch Program runs from 11.00 am to 2.30 pm

Dinner Program runs from 4.00 pm to 9.00 pm

Market Tour Cooking Dinner Program runs from 4.00 pm to 9.00 pm

Closed: Sunday

Website: http://www.sukhocuisine.com/

Price:

Ranges from 1550 to 1,900 THB
Sai Thai Cooking Classes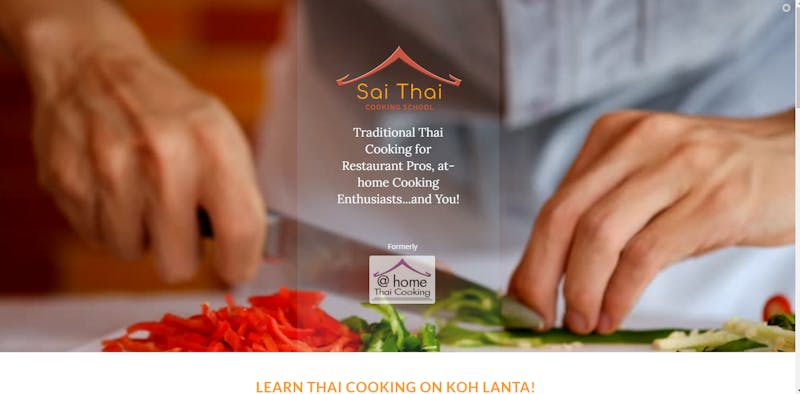 Source: Sai Thai Cooking Classes
Sai Thai Cooking Classes are perfect for people of any cooking skill level. They have separate courses for pros and beginners so that you can learn at your own skill level. Hobby cooks or home cooks will learn how to make 3 dishes.

Map: https://goo.gl/maps/hZDdhETLkULRW5fh8

Hours:

Appointment only

Mon-Fri, afternoons (2PM – 4:30PM) for standard course

Pro chef class times vary

Closed:

Website: http://saithaicooking.com/

Price:

The price is 1500 Baht per person for standard course.

The price varies for Pro Chef Classes