Tsukiji is a famous fish hub known all over the world. It is the place where fish is cooked in various ways. Our cooking classes will help you discover all these twisted ways along with their tips and techniques. Know the art behind Japanese noodles along with Match a delight that is exactly what people with a sweet tooth need. The classes are ready to cater you in all the ways possible. Don't miss the chance to get closer to Japanese culture, join now.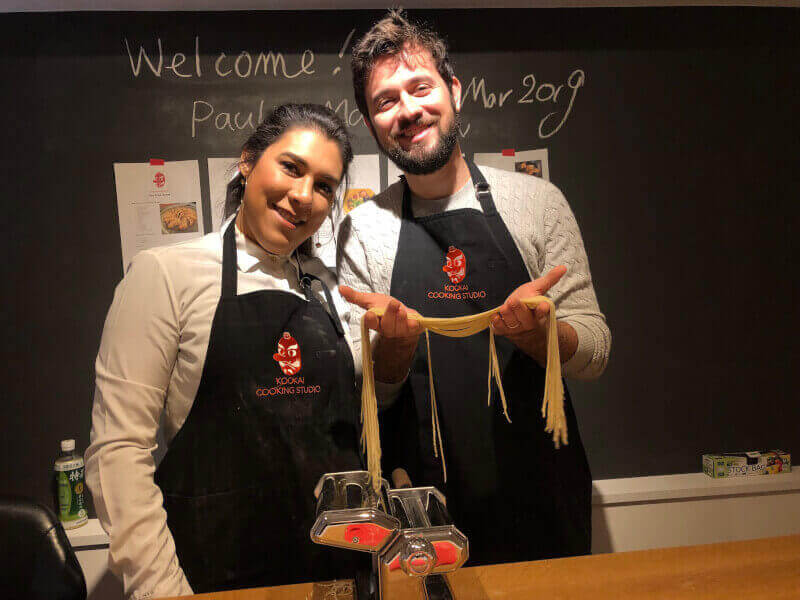 Are you ready to master the art of cooking your own style noodles form the scratch? With the help of these master cooking class Tsukiji you will be able to make your own noodles along with Broth for Ramen in the smartest way there is using the least of time. Get a chance to enjoy making and mastering dumpling with broth and gyoza.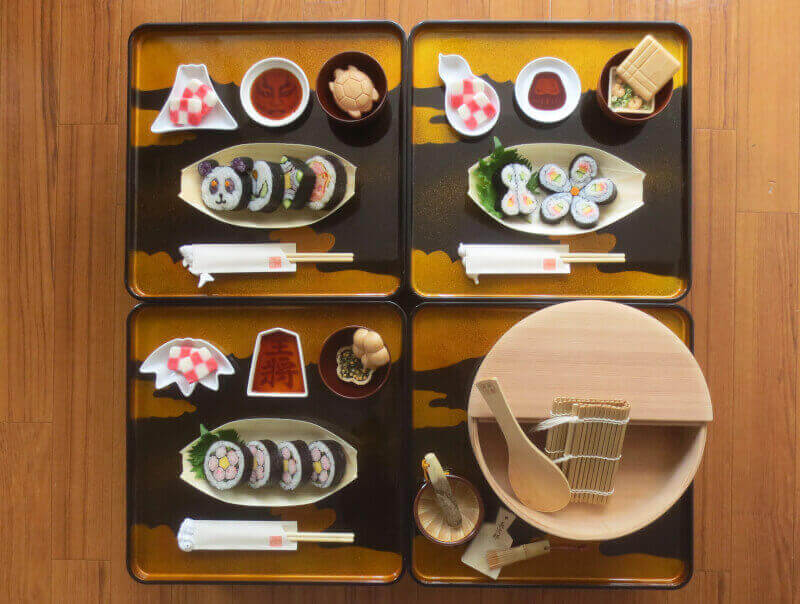 If you are a true sushi fan you would know that sushi art is made and enjoyed all over Japan. In this class you will be taken through every step including the significance of art food tradition, tutorials on how the tool is used, how food is assembled at the end demo, taking pictures of the result, and what not. Enjoy a great time with your instructors who will work with you as friends to help you make memories while you master all the skills in no time.
Bento Box Art is the technique where food items are places in a way that the receiver cannot wait to get his hands on it. However, making Bento Box is not the easiest task. Our mothers probably must go through a fix to be able to make one. Cooking class Tsukiji provides you the platform where you can create your very own seasonal cute bento box with wonderful designs.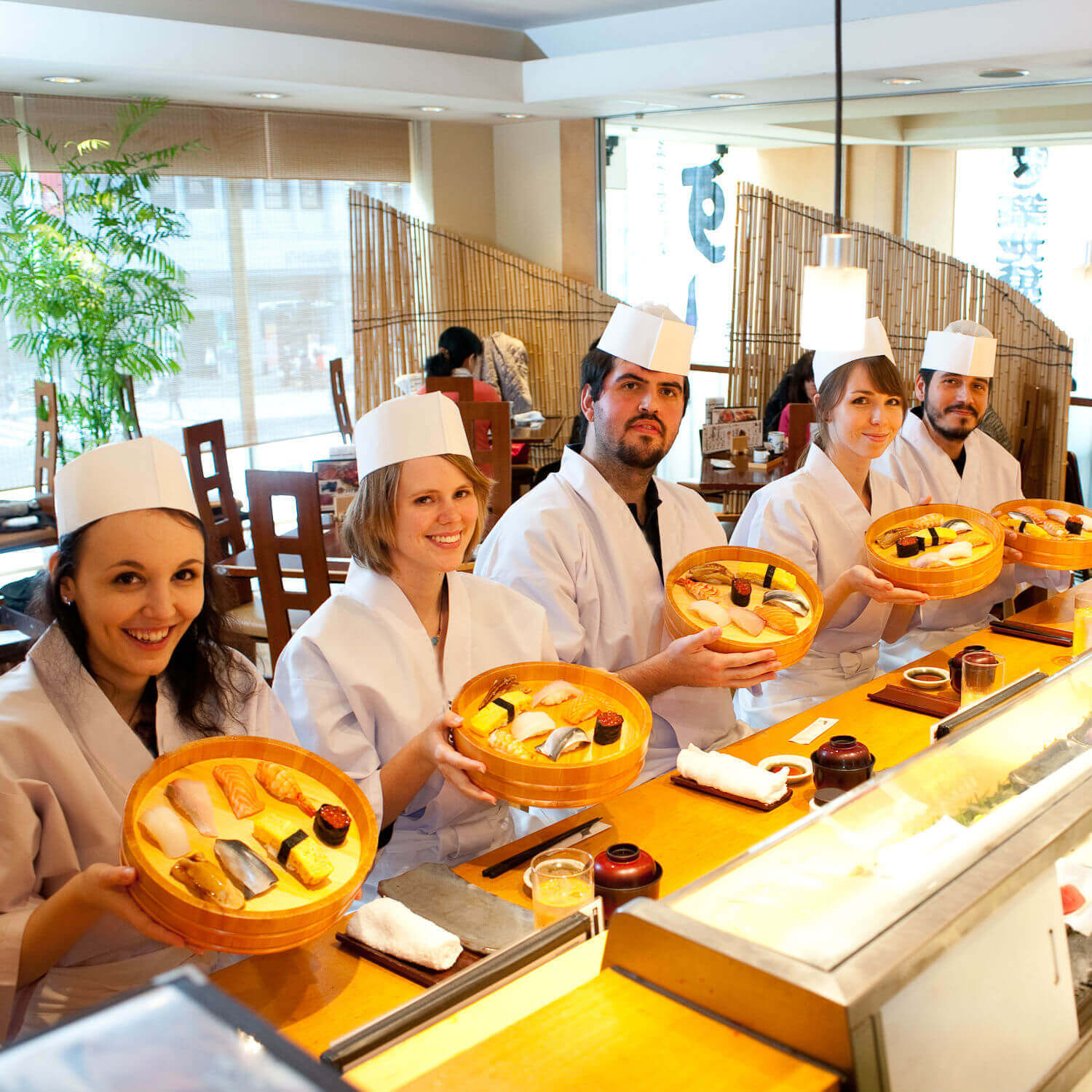 This is the perfect class that will take you to a whole new level. Buckle up as we take you to a renowned restaurant in Tsukiji market. Do not miss out on the chance to be able to witness how master chefs in huge restaurants work in their kitchen. Their tools along with their respective tips and tricks all will be right in front of you to benefit from.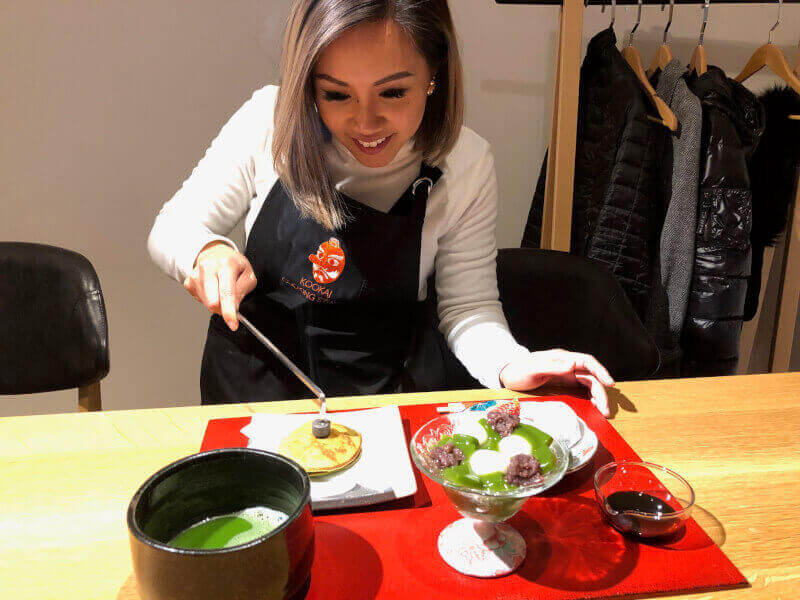 Give your taste buds the sweet delight that they need to enjoy and cherish. Matcha Jelly, Daifuku and Dorayaki are amazing dessert options that are made with precise cooking. The recipe is easy which you can prepare within minutes and enjoy with your family and friends. Mochi-ball, red beans pancakes together with rice cakes are totally what you need to add to your menu.
Get a chance to master all the exciting dishes and desserts renowned in Tsukiji. Bring home the Japanese tradition by taking our Cooking Class Tsukiji that are taught bye capable and hard working instructors. Gain all the respective skills and tricks to master Japanese cooking in no time.