Tokyo Cooking Class
Art Suhi Roll with certification souvenir@Tokyo
Cooking Class Menu
Art Suhi Roll 3rd Grade class with 3 art sushi rolls (plum flower, rose, four seas roll).
A commemorative certificate will be given to a student upon completed the course.

① how to use tools and ingredients
② make 3 art sushi rolls (plum flower, rose, four seas roll)
③ finishing cut
④ commemorative certificate is given
⑤ tasting (sushiroll, misosoup) or to go box

You can acquire skills and knowledge about art sushi roll, including how to use a knife, bamboo rolling mat, seaweed, sushi rice(Shari) in once 3 hours. And you will get a commemorative certification. This is one of way to know basics quickly.
It's old skill and japanese traditional culture. Take it easy, it is no raw fish. I show and explain with real and photo. Then you touch tools and ingredients. 3 art sushi rolls making in 3 hours with professional instructor. It's understandable to make same way your own roll with demonstration by me in front of you. After roll it, cut it to 4 slices and pattern will appear on each slice surface. That's fantastic and magical moment.
If you are long staying visitor or residence in Japan, you can take your sushi roll to go. If not you can taste some of your 12 slices in my class room with japanese miso soup.
---
About Host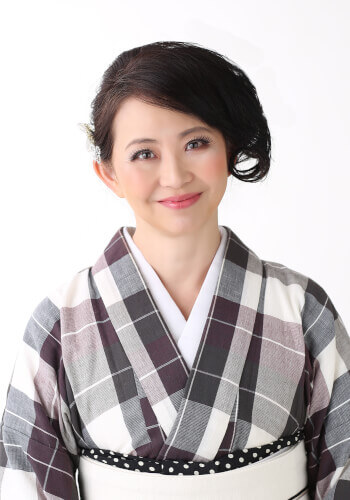 Mami
Hello. My name is Mami. I have been telling how to make art sushi roll for 8 years to thousands of people as fun, company event and also certificatation. Besides I start art mochi class too from 2 years ago. Both of these design food are Japanese traditional local cooking.
I had lived in Houston Texas, USA for 3 years, then back to Japan I opened design sushi roll class because wanted to give my county experience to appreciate foreigners had given to me their countory experience before. Let's enjoy Japanese kawaii and delicious sushi roll and mochi together!
粋 STYLISH : Edo-style minimalism room, KonMari'd and cozy, and kimono host.
遊 SURPRISE : interesting Japanese traditional tools, books, toys as my collection.
匠 SPECIALIST : 8 years, 3,000 guests, 50 media appearances, certificate class too.
---
How It Works
Step1 Cook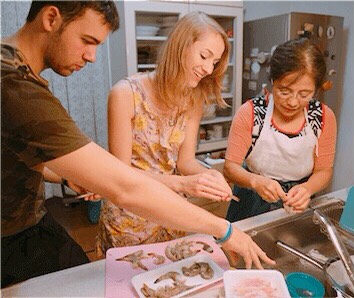 Visit a Japanese local's home and learn to cook their specialty.
Step2 Enjoy your meal!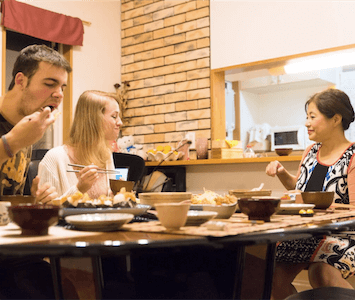 Eat the authentic homemade Japanese meal with your Japanese host. Take the opportunity to have a genuine conversation with a local Japanese Person.
---
Area
The closest station
Tsukiji Station
How to get to the station?
From Ginza: 5mins
Exact location provided after booking.
---