What is airKitchen?
airKitchen allows travelers from all around the world to book an authentic cooking class by Japanese hosts in their homes. Learn to cook homemade Japanese food and enjoy the warmth of eating around a dinner table with Japanese locals.
airKitchen wishes for you to gain an unforgettable first-hand experience of the daily Japanese lifestyle and Japanese culture through our local food adventures.
How it works?
Step1 Book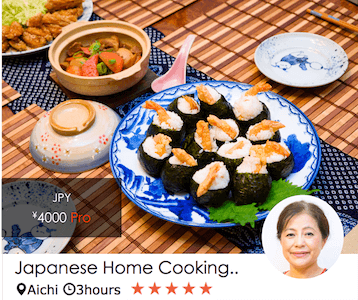 Find your favorite cooking host in the area closest to you and book them through our website.
Step2 Cook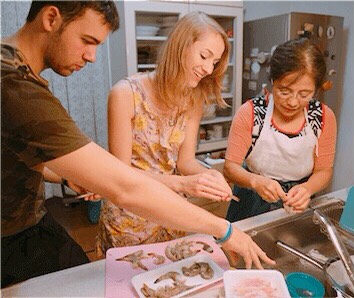 Visit a Japanese local's home and learn to cook their specialty.
Step3 Enjoy your meal!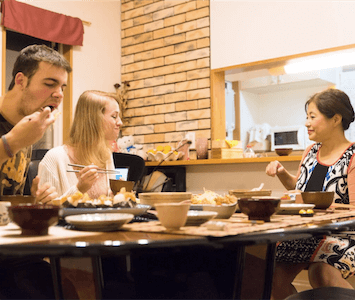 Eat the authentic homemade Japanese meal with your Japanese host. Take the opportunity to have a genuine conversation with a local Japanese person.
Media